Music / Features
The Woman with The Golden Rum -
A short story concerning
Feed Rick's debut LP Bark Larf
Last year, Hobart four-piece Feed Rick released their debut album Bark Larf, a collection of self-described 'indie quirk pop' that was quick to captivate with its unexpected rhythms, playful licks and clashing personalities. Eleven months later, we've been given the chance to explore the band's sound in a way we'd never have expected, with a short story that combines Feed Rick with the world of 007.
In the French-colonised South Pacific Hemme Archipelago sits tiny La Montagé Island and on tiny La Montagé Island sits a crook-strewn tiki beach bar and inside the crook-strewn tiki beach bar sits James Bond - 007 himself - huddled over a pina colada, as he has done every afternoon and night for the past six months, deep into his latest post-blockbuster recovery.

The bar has a low to middle class fugitive air, replete with cocktails served in hairy coconut husks and a muggy ambivalence to protected sex. Everyone seems to be on the run from something, including the bartender whose dog has three legs and a goiter on its back the size of a grapefruit (vet bills, probably). The only thing they all have in common is that they're not running away from a drink.

There is a different house band today, with usuals the B-52s being swept up only this morning for an open ocean fishing trip/PR stunt in Ireland with Bob Geldof and Theresa May's lefty, society-believing older sister, May, to raise awareness of the perilous implications of Brexit for some of Ireland's more parochial deep-sea fish. Today there is a new house band, Tasmanian expats Feed Rick, fresh off the canoe, swooning a sweet-smelling crowd with jagged pop swing; the sole four on the island without a base tan.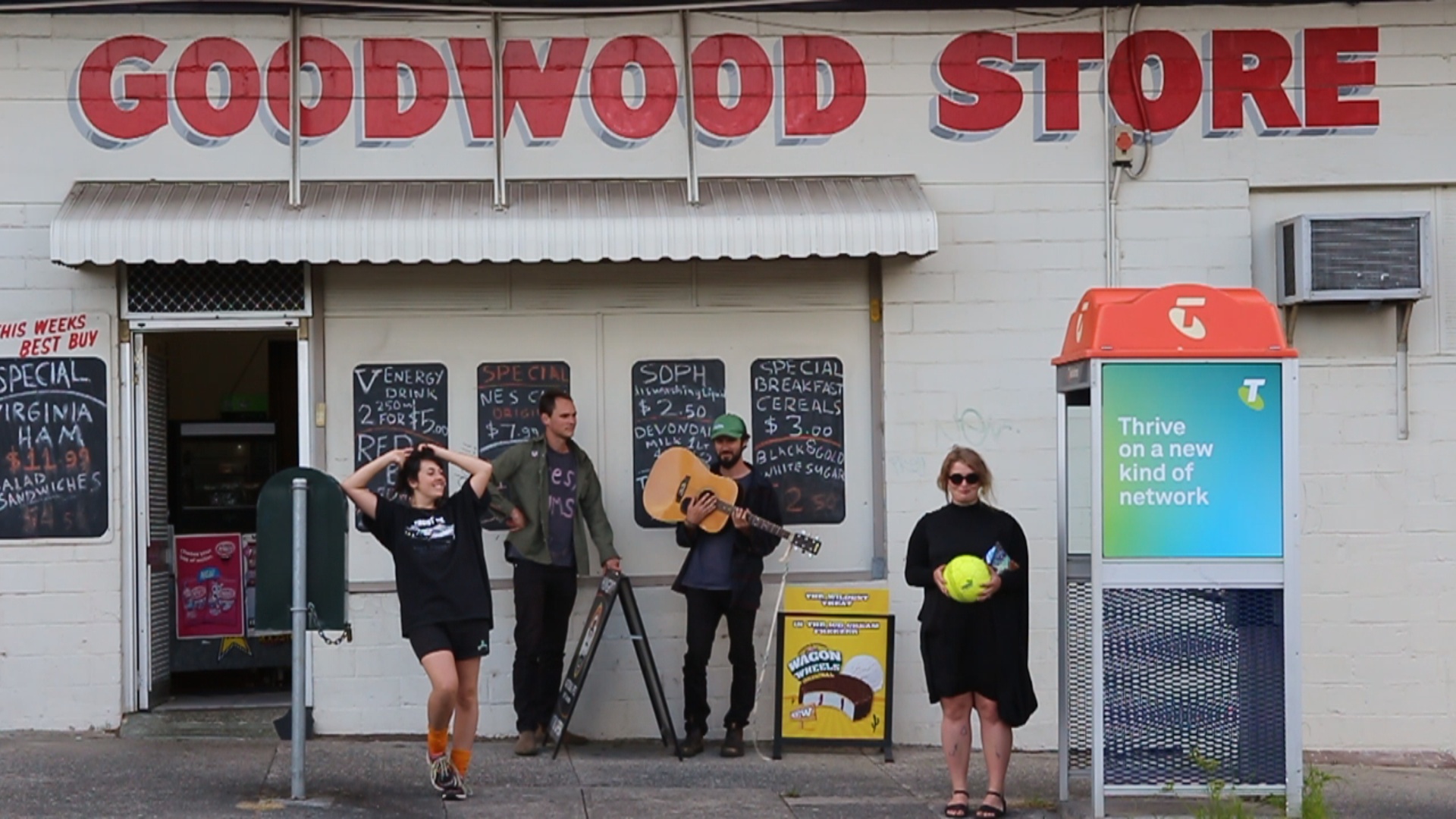 As James sits and sips, a woman he hadn't noticed before emerges from the sea and holds his gaze. Ankle deep, she throws her head back and pulls her black hair tight down her spine. Beads of water rush down the nape of her neck. Strangely, the purple and yellow bikini she wears has pink anime cat faces printed all over it.

Unavoidable hours pass and the surety of daylight falters. The house band rises, raising the crowd to the tiki bar roof which in turn leaks all over them as the tropical evening downpour builds. No-one cares except for maybe Goiter Dog.

The woman from the water appears at the bar next to James and orders a spiced rum on the rocks. She requests of the bartender a single ice cube the approximate shape of her home country.

"May I buy you that drink?" asks Bond.

The woman turns and stares so far back into his eyes she glimpses a tiny Ian Fleming sitting behind the controls.

"Don't get hard for me, James. Life's hard enough as it is", she says. Not finished, she leans in close now, hot salty breath on his roofer's neck.

"Go to sleep", she whispers.

Bond's eyebrows narrow slightly as he feels a mosquito bite his neck, the most expression he has shown since the Connery days, and the woman ups and spins back to the front of the stage.

By the time Feed Rick croon into 'Edi Pie' for their encore, the poison the woman administered Bond with a sea snake fang jab to the jugular is well-coursed through his bloodstream and she is openly helping herself to the last of his pina colada. As James rapidly loses the last of his motor skills, he realises that this is finally it - his overdue death has arrived - and a subtle yet divine wave of relief pulses through the bar.

After all, it's always summer somewhere around the world.
Feed Rick are a band from nipaluna/Hobart, Tasmania. Their self-released debut LP
Bark Larf
is available on
vinyl and digitally here
.