Music / Premieres
Video Premiere:
Party Pest - Happy Man
To celebrate the release of their debut 7" out today through Psychic Hysteria, Party Pest have shared with us their new clip for 'Happy Man', a blast of captivating post-punk and an incredibly playful introduction to the band.
To coincide with the release of their debut 7" and their launch party tonight at the Old Bar, local post-punk trio Party Pest have offered up one extra treat for us today, in the form of a new clip for their debut single 'Happy Man'.

Build upon a frenetic groove, 'Happy Man' bursts open with a bubbling rhythm section, and sparkling guitars dart in and out until vocalist Sally Balhorn takes the reins with her enigmatic voice. The track powers along before Party Pest shift into an angular guitar break while a primitive beat rattles underneath, just to gear up for a propulsive chorus that inserts itself in your brain with its spat-out lyrics and rhythmic hooks.

The new clip, created by Hélio Ribeiro, does a perfect job at capturing the excitement of the track, while also making apparent where the Party Pest name comes from. With a description that says it all - "minimum budget, maximum fun" - the clip catches the PP girls playing along to the track, boogieing down and just having a bunch of fun over some coloured backdrops. You'll also spot the inclusion of a weird lobster guy, which might seem confusing at first, so in the name of clarity, drummer Jemma Ives explains "'Happy Man' is about a lobster who doesn't know how to be happy. The lobster spends a lot of time talking about how to get into lobster heaven and why lobsters shouldn't be allowed to marry crabs. One night the lobster has a dream and learns to party!" If that still doesn't make sense, who cares? All you've got to do is sit back and revel in the glory that is Party Pest.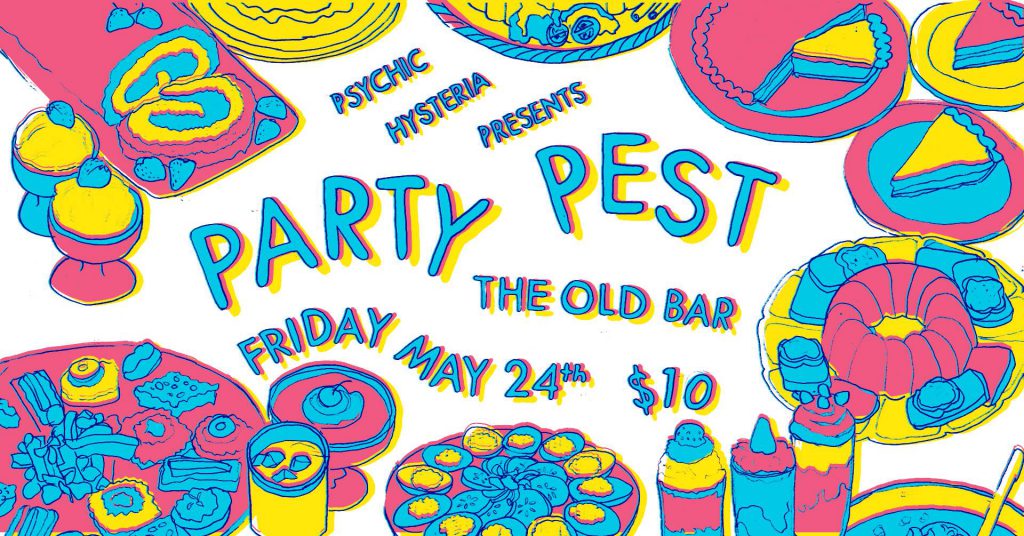 Watch the new video for 'Happy Man' above, and catch Party Pest tonight at the Old Bar as they launch their debut 7" with Girl Germs, Plaster of Paris and Marville.