Music / Premieres
Premiere:
Majak Door - Daisies
Today we're stoked to be premiering the latest single from slacker-pop crew Majak Door - 'Daisies' is a burst of sundrenched indie-rock that sucks us right in with its woozy grooves and laidback charm.
Backing up an incredibly eventful past 18 months - which saw the band release their debut EP Weird Guy in February 2018 and a handful of extra singles afterwards, and have all their gear stolen, repurchased and eventually found, while still finding time to play a huge number of local shows - Melbourne indie-rockers Majak Door are back with 'Daisies' as they gear up for their first tour, showing they have no plans to slow down.

Gloriously nonchalant, 'Daisies' opens with a wobbly guitar lead before quickly expanding into a wall of woozy jangles, leisurely grooves and endearing lo-fi production. The buoyant mood is only further by frontman Frankie Vakalis' charming vocals, which float dreamily around the instrumentation, until they become fully immersed in the mix as the band coast into an expansive chorus. The track cruises along playfully with a captivating ebb and flow, and just as we're feeling completely absorbed by the meandering guitar warbles and breezy backing vocals, the band pull back and 'Daisies' drifts off into the haze.

Speaking about the track, Frankie explains "'Daisies' was written my bedroom one night when I was living in Fitzroy, and it was a point in time when I was really stressed (for some reason) about writing good music, and nothing seemed to be working. So I just told myself to keep it real simple, I mucked around with some jazz chords and it sounded alright. Lyrically it's quite vague, which I enjoy because while the melody is still catchy, it still leaves it to be interpreted as the listener pleases."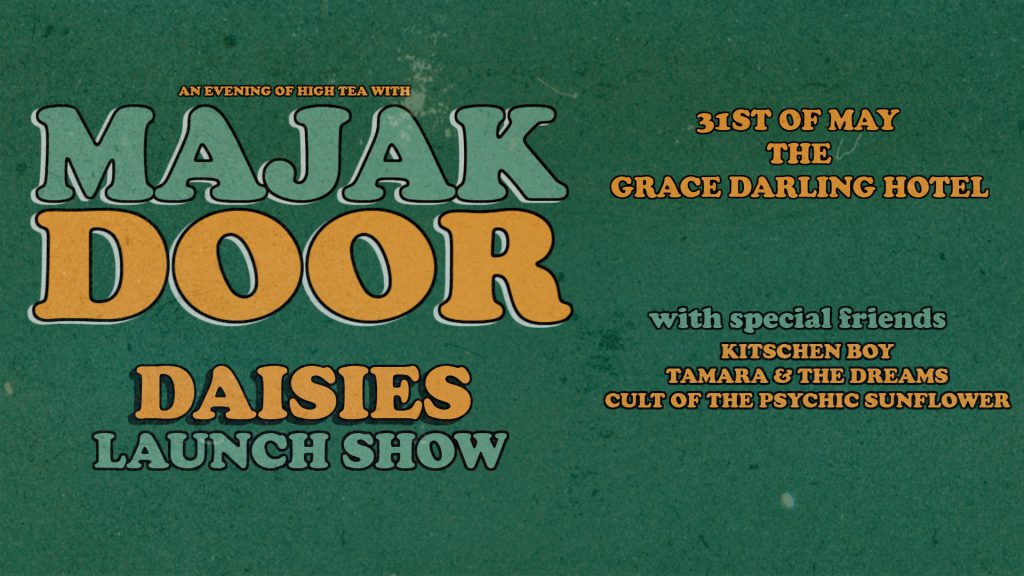 Have a listen to 'Daisies' above, and catch Majak Door launching the single this Friday, May 31st, at the Grace Darling, before they hit the road to take 'Daisies' around the east coast.