Music / Premieres
Premiere:
Bollard - Beware the atto fox
Today we've got the pleasure of sharing the latest EP from local alt-rock group Bollard - Beware the atto fox is a collection of sprawling punk crossed with noise-rock, that despite its menacing exterior, brims with emotion and spark.
The last time we heard from Bollard was with the release of their enigmatic debut album Trawlers. However, following its recording, songwriter and guitarist Benton Ching relocated to London, leaving the band in a state of uncertainty. Now just over 12 months on, they're back with a new guitarist and a brand new EP, that finds the band creating their most atmospheric and murky music yet.

Beware the atto fox kicks off with 'By The Long Scan of the Street', which slowly builds into a textural soundscape full of swirling guitars, hiccuping drums and unearthly synth effects, before vocalist Tom Walsh moves in with his ominous voice and Bollard blast into a wall of noise. Next up is the erratic 'TSINA', which flicks between rolling drums to sweet jangles to searing guitars without missing a beat, an unsubtle reminder that Bollard aren't a band to let us feel comfortable for long. 'On & On' gives us a moment of clarity with its spacey guitars and bouncing 90's grooves, as the band offer up their strongest hooks yet, before 'Wes No Is' sends Beware the atto fox out on a high, with its propulsive drive and layers of soaring guitars, before everything falls apart at the song's conclusion.

Speaking about the EP, Tom shares "the collection of songs on Beware the Atto Fox fell together quite quickly, and any change in direction wasn't so much a conscious decision, but a product of writing with a different collection of people. The EP retains experimental elements of Trawlers, but perhaps with less snarl and maybe more introspection. The process changes with each song and it's difficult to nail down anything specific in the way we go about writing and recording, however, what remains constant is recording each song live. Getting (almost) all of the tracks in a single take is a large aspect of our sound, and we all feed off each others parts throughout the recording. We've also included more synth and piano parts, so now have a fifth member, Marni, on keys, which adds another dynamic to our live performance.

Lyrically, the songs detail fragments rather than some complete narrative of peoples lives. There's no cohesive theme throughout, but there's a general confusion or curiosity about the world around in the thoughts of each character."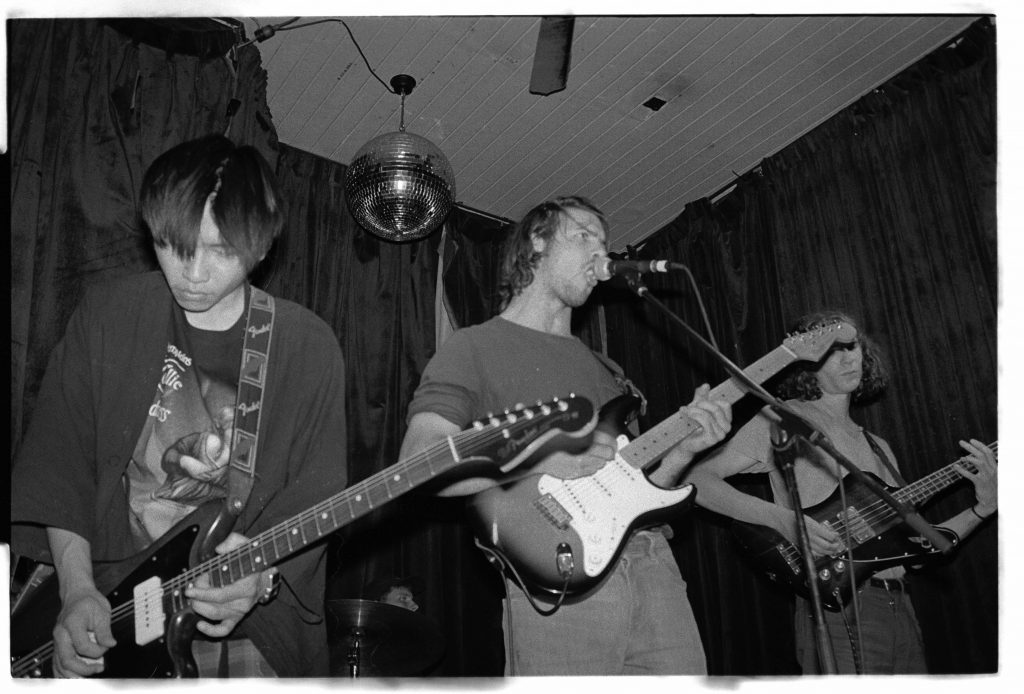 Have a listen to Beware the atto fox above, and follow Bollard on Facebook to find out where you can catch them next.