Music / Features
New Friends -
A Chat between Sunfruits and Noodle House
Two sides of the same gloriously retro coin, Melbourne's Sunfruits and Sydney's Noodle House have just announced they will be teaming up to release a split 7" through psychedelic record slingers Third Eye Stimuli. While Sunfruits have been garnering attention recently with their sun-kissed take on 60's garage-pop, Noodle House have been winning fans over for the last two years with their woozy blend of psychedelia and classic rock. Ahead of the release of the 7" and an upcoming shared tour, we got to learn a little more about both bands through each others' eyes, as they interview one other below.
Sunfruits: Tell us how Noodle House came together.

Noodle House: We've been around for the better part of two years now. I (Jack) was in another band at the time and started writing songs that did really work for that band so I started my own. I've known Jake (bassist) since we were 12, and he can play anything so that was an easy choice. I knew Edmund (drummer) from gigs we played together and he was the only person I felt would fit the roll. I knew Emma played keys but it took a little convincing to get her on stage - I didn't play much piano at first and didn't write many parts, so she was just using an egg shaker most of the time. Lewis is a Sydney music icon, and a one man band. He knows how to play instruments I've never even heard of. He joined in a little later and tied everything together. As much as it started as a solo project, it wouldn't be the same without any of these guys.

NH: Who are you favourite Australian bands at the moment?

S: Very hard to name them all, but anything on Chapter Music and Our Golden Friend. Also, Parsnip, Eggy, Dianas, The Babe Rainbow, Leah Senior and The Murlocs through and through.

S: Favourite year for music?

NH: 71'. If I had 10 years to live, it would be 65'-75'.

NH: Biggest influences?

S: Big on that garage train: Ty Segall, Jay Reatard and Angel Olsen always have our hearts. Danceable/feel good psych also definitely influences Sunfruits, like Khruangbin, Gabriella Cohen, Connan Mockasin and The Babe Rainbow. We also love the classic Nuggets compilation records by Lenny Kaye, featuring bands like Count Five and The 13th Floor Elevators, as well as The Flaming Lips and Weyes Blood.


S: Same question.

NH: Here we go… The Beatles (especially John and George), The Pretty Things, Klaatu, The Lemon Twigs, Paul Williams, Harry Nilsson, Drugdealer, Traffik Island, Weyes Blood… I could go on forever.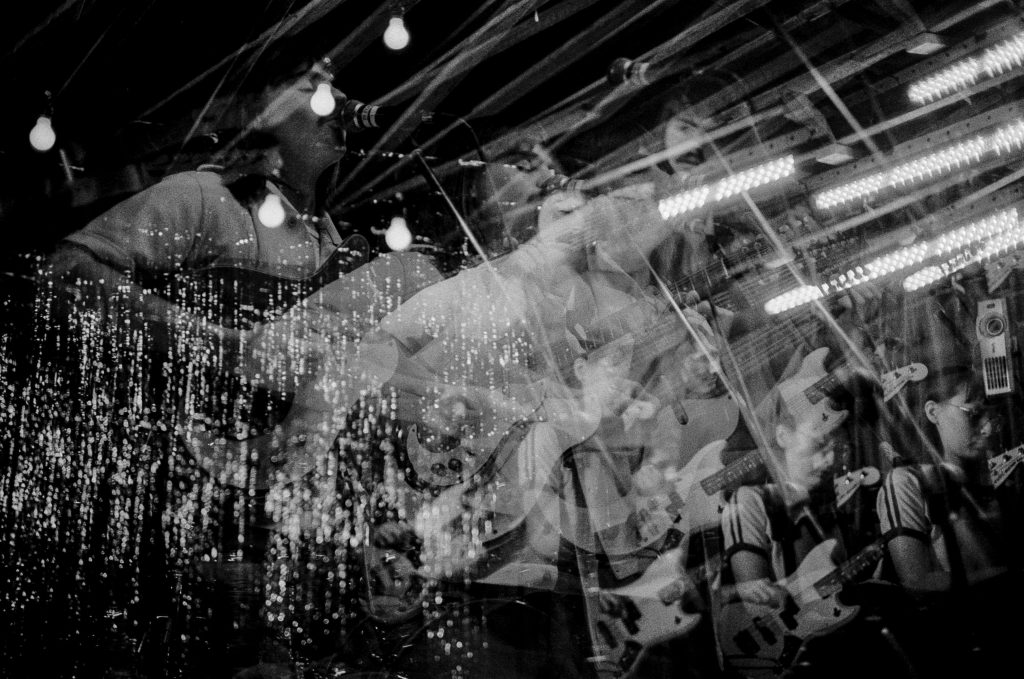 NH: How did you record the two tracks for the 7"?

S: Both tracks were recorded in Gene's bedroom last summer, which was super easy, fun and stress-free (though we had to crank the aircon).

S: What song do you wish you wrote?

NH: 'We're Off You Know' by Klaatu, although my answer changes every week. I always think about this.

NH: What song are you glad you didn't write?

S: Shelby listened to half of that 'Old Town Road' jam the other day and is pretty glad she didn't write the first half, but can only imagine where the second half goes. Others we're chuffed aren't originals for us include 'Blurred Lines' by Robin Thicke, or anything by Insane Clown Posse.


S: Favourite song by Sunfruits?

NH: 'All I Want' is such a killer track, and 'Evergreen' is great. We've only seen you play the last time you were in Sydney, but I'm sure by the end of the tour we will have a new favourite! 


NH: Favourite fruit?

S: Shelby's faves are Clinston Peaches (ooh baby, two weeks a year!), Winnie's are those magical lemonade fruits, Gene tends to crunch a fair few grapes of late, and Acacia loves the tang of those juicy mangoes.

S: Favourite food?

NH: Pizza for Jake, Edmund goes spag bol, Nam Khao for Emma, Lou gets into a vegan schnitzel and I can't go past yellow noodles with duck from Golden Lotus.

NH: Favourite song by Noodle House?

S: 'One Day (I'll See)' is such a great track, loved hearing it live and very excited to have it on wax! Also 'Till The End' is so good.


S: How are you feeling ahead of the tour?

NH: We are so excited! I think we just wish the tour could be longer. 

NH: What are you looking forward to with the tour?

S: Party times with party people. Real excited to be playing some shows outside of our local stomping ground. It's always fun to hang with the Noodle House/Third Eye crew - stoked to be able to do it more!


Sunfruits and Noodle House will be heading off on tour together in August, starting in Melbourne over the 9th and 10th before hitting Sydney on the 16th and 17th. In the meantime, you can pre-order their Friendly Split 7" now via
thirdeyestimuli.bandcamp.com
.