Music / Features
They Made Me Do It -
Talking Influences with Cool Sounds
Fresh off the back of the release of newest single 'More To Enjoy' we got woozy alt-country masterminds Cool Sounds to run us through a few of the things that inspire them to keep on living up to their name.
Following on from last year's unbelievably infectious Cactus Country, Cool Sounds have kept the ball rolling in a big way this year, first with the nostalgic, jangle-pop of 'Around And Down' and now with newest ray of sunshine 'More To Enjoy'.

Easing things in nice and slow with a cruisey drum beat, 'More To Enjoy' quickly explodes into full feel-good Americana mode with the use of some lush rhodesy keys and the sort of sparkly guitarmonies that make you wanna go on a road trip. By the two minute mark, you'll find yourself completely immersed in synth strings, tons of great guitar hooks and Dainis Lacey's comforting vocal singing of "the complex nature of friendship and loyalty in difficult circumstances."

How do they keep churning out bangers, you ask? We've gotten Dainis to lay out their biggest influences to help us try and figure that out.


Carabao - 'Darn Kwean'


I really love the early years of this Thai band before they go full stadium rock. They have a kind of funky country vibe which I think is really cool and definitely a vibe I try and recreate. It's also kind of cool that they created an energy drink that is now the number 2 energy drink in Thailand. It's a type of cross promotion I wish was more prevalent in Australian bands.


Amadou and Mariam - 'Magossa'
Their album Welcome To Mali was one my high school faves. It was a gateway for me into the amazing bands of West Africa. I feel like my entire style of playing guitar is based on this style of music. The lines are so simple but played with so much energy and rhythm.


Sheer Mag - 'Suffer Me'
I was pretty late to Sheer Mag and consequently pretty bummed I didn't get to see them when they came to Melbourne. I love everything about them. From the super cooked production to the amazing riffs and swagger of Tina Halladay. I love how they fully embrace their influences but sound more like a fucked up version of them than a recreation.


Jordan Thompson - 'Nobody Will Ever Know'
I had his tape bumping around the car for so long and would constantly play it on repeat. After the car broke down and went to the wreckers and the new car didn't have a tape player I gave the tape away. Now I can only find one song online but it's a good one. Definitely low key one of Melbourne's best songwriters and a great utiliser of DIY recording and putting weird stuff up on his personal bandcamp.


Friends and Family
Friends are cool to hang out with and to live with. Sometimes they are the only people that listen to your music and sometimes you make new friends through music. You can write songs about friends and you can get friends to help you write songs.


Shaun Prescott - The Town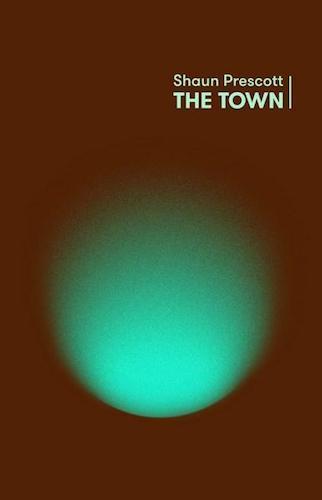 A really funny existentialist novel about colonisation that manages not to preach at all and captures small town ignorance and coinciding pride and self deprecation. It's pretty weird and bleak but also so much fun. I seem to write pretty often from the point of view of characters that wouldn't be too out of place in a novel like this.



Check out 'More To Enjoy' and 'Around And Down' above, and head over to the
Cool Sounds Bandcamp page
to pre-order the new album, out September 20th.