Music / Premieres
Premiere:
Outside The Academy - M.Y.O. Fiction
Today we've got the pleasure of sharing a first listen to the latest single from Melbourne weirdo-pop project Outside The Academy - not one to feel restricted by genre or expectation, 'M.Y.O. Fiction' finds Pawel Cholewa serving up a dose of fervent post-punk that hits hard with its invigorating drive and manic vocals.
Even though the last time we heard from Outside The Academy was a good six months ago, the release of 'M.Y.O. Fiction' today still comes as a bit of surprise, as it finds the project's brainchild Pawel Cholewa turning around on his 2018 rule of just one single for the year. However, just as it is a new year, the new release finds Pawel trading in the danceable grooves and immersive synths of the previous singles for something a little more explosive.

From the get-go, it's immediately clear we're hearing Outside The Academy in live band mode as 'M.Y.O. Fiction' blasts open, pushed by a propulsive beat while guitars chug and Pawel's voice gleams assertively at the front of the mix. The track is quick to take us for a ride - twisting into an empowered chorus fuelled by a soaring melody, and then into the a fiery guitar lead that marks the song's most exhilarating moment. Things strip back momentarily to vocals and guitar, which strike with irreverent charm as Pawel serenely sings "you're a fuckwit", just for the track to heat up again with an erratic guitar break, before 'M.Y.O. Fiction' shoots off and rides itself out.

Speaking about the track, Pawel explains "'tis a punky, (a)political, unapologetic and unorthodox song (for OTA), wrapped up in a fast-paced indie-electro amalgamation of a track about angst, anger, helplessness, and perhaps, paradoxically, the death of (youthful) vigour and energy. 'M.Y.O. Fiction' is a nugget of stern, deadpan sarcasm that has explicit meaning, though without method or any particularised message. Or whatever."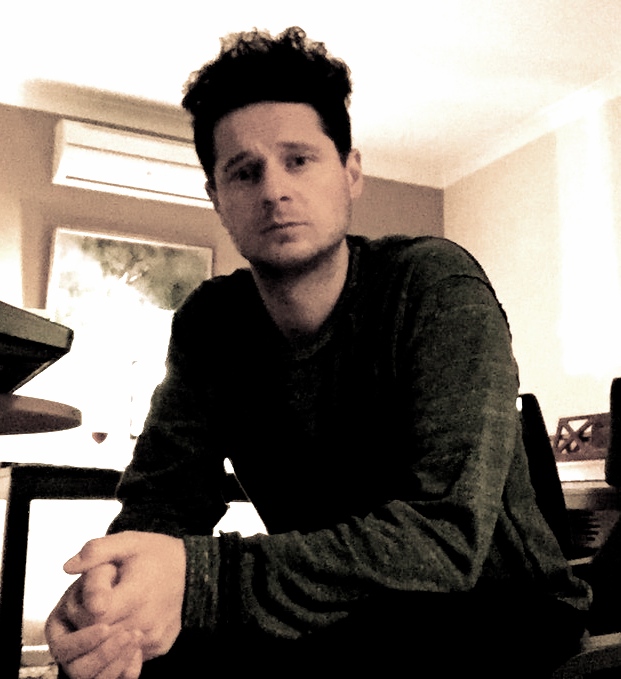 Have a listen to 'M.Y.O. Fiction' above, and keep up with Outside the Academy by following them on Facebook.