Music / Premieres
Video Premiere:
Useless Spaceman - Brunswick West
Today we've got the pleasure of premiering the new film clip from Melbourne indie rockers Useless Spaceman - following on from the release of their single 'Brunswick West' last month, the new clip inserts an extra dose of poignancy into the already emotionally-charged track.
Following on from the release of their self-titled EP last year, Useless Spaceman returned last month with a taste of where they're heading next, in the form of 'Brunswick West'. Continuing to dig into the high octane/heart on their sleeve energy that flowed across their debut release, 'Brunswick West' is an explosion of disarming garage rock that manages to feel both euphoric and vulnerable at the same time.

Built with layers of dynamic guitars and backed by a spirited rhythm section, 'Brunswick West' propels and careens as frontman Mike Downes steals our attention with his captivating voice, all before the band swerve into an anthemic chorus that feels as powerful as it does heartfelt.

The new clip, created by Jalen Lyle-Holmes, echoes the track's themes of burgeoning romance - however, manages to charmingly depict the rise and fall of a relationship through a flourishing (and then dwindling) pot plant collection. An apt metaphor, mirroring the way that a relationship can bloom, outgrow itself and later wither, the visuals cleverly match the ebb and flow of the song, while also referencing the track's namesake as the clip's setting. Speaking about the clip, the band proudly state "well over 100 pot plants were sourced for the shoot."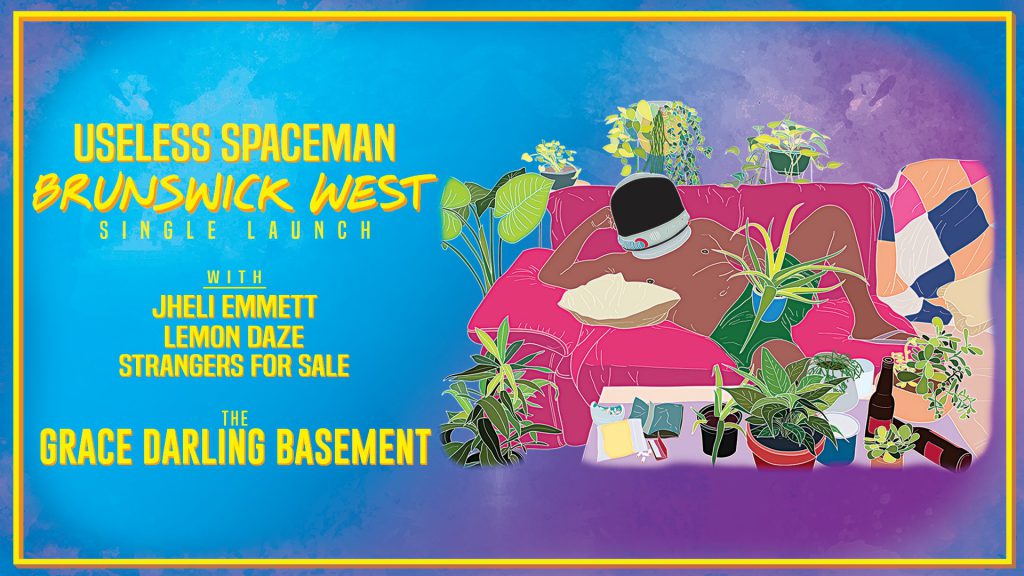 Check out the clip for 'Brunswick West' above, and catch Useless Spaceman next Saturday, August 10th, as they launch the single at the Grace Darling.