Music / Features
Track by Track:
JIM AXLNDR -
Retro Future Love Sound Machine
JIM ALXNDR's debut record Retro Future Love Sound Machine is a wild, emotionally-charged rollercoaster, and now that it's almost one week old, we got the man behind it to take us through each of the tracks.
Following on from 2017's Groove Tapes, Vol 1: Dirty Chopsticks and a handful of very solid singles since, Melbourne's JIM ALXNDR has just dropped Retro Future Love Sound Machine, a collection of diverse, cunningly arranged electro-pop beats that'll get you in a really good mood.

While the sound and atmosphere of Retro Future Love Sound Machine is constantly changing - with as many moments that would go off in a club as there are to fit the final scene in a rom-com - the whole thing is tied together by JIM ALXNDR's natural emotiveness, which makes the album as infectious as it is relentless.

We got the man behind it all, James Vincent, to jump on that rollercoaster with us and talk us through each moment of his stunning new release.
Hope is Where the Heart is

I wanted to see what happened when I ran my sax through a vocoder and this came out. The melody is one that I've actually used for two different songs before (you might recognise it from the last movement of 'The Crest' if you're a true fan). I thought it would be nice to open the next chapter of my musical journey with a snippet from the past.


Closer (ft. Marcus Prince)

I've always liked composing for things like big bands/orchestras, so I thought I'd make some cute synth sounds and treat them like sections of a big band. The synth sounds ended up sounding like weird retro saxophones and trumpets, so it worked out quite well. The song was pretty much finished when I felt like it could use some steel pan (what DOESN'T need steel pan, let's be honest), so I called up my good friend Marcus Prince who happens to play steel pan and he took the song to a whole new level. It's pretty useful having friends who play steel pan.


Bowser (ft. Declan Miers)

To me, this one paints the picture of someone strolling down the street with a slow, swaggy walk and they look super cool, but there's a monkey in their brain playing this stupidly fast drum beat and the reality is they aren't actually as cool as they look. I recorded the piano with the mic on my laptop cause I didn't have any equipment with me, and then programmed the drums cause I was bored and thought it would be funny to program drums how a really overexcited but accurate drummer would play. I actually originally played bass on this track in the early stages but then came to terms with the fact that I'm not good enough to keep up with the drums on this, so I called someone who was (Declan Miers). He had one listen to the track and then did two or three takes and that was it.


Good Winter (ft. Aviino)

It felt like at this point in the record there had been a lot of high intensity music, so I wanted to put in a little break from all of that. This one is actually two tracks that I'd made in the past and a track that my good friend Aviino donated for the record. I feel like this song served well as a segue between how Bowser feels and how ILY feels, and it serves as a kind of bridge between the different musical universes that I seem to exist in. I also had a lot of fun making the radio static noises in between. I'm a huge nerd for essentially making white noise sound interesting.


ILY

I think when I finished this it was possibly the happiest I've felt about a track I've made. It all kinda came out in one morning pretty smoothly and then the concept of including the voice memos came a couple of days later when I was skyping with my partner. All the voice memos in the track are legitimate voice memos that my partner and I have shared whilst living apart from each other (which is most of the time woooo long distance).


Golden Girl

This track came about quite early on in the process of making this record. I was house sitting for a friend in Colorado over Christmas last year and he had the most beautiful collection of guitars in his house. I don't really play guitar much but decided that I might as well use really nice guitars whilst I had access to them, so I just played a bunch of guitar stuff and this track was born pretty naturally. I thought it would be a cool time to have a little sax solo too, which I tracked when I'd freshly moved to LA. The transition came just because I needed to get into a new key for the next song, so I thought rather than making something that changes key conventionally, why not fuck with everyone's head and modulate slowly over 2 minutes or so cause computers are cool and can do that kind of thing.


Thankyou, Bob

I made this a long time ago when I had access to a pretty ridiculous collection of synths whilst studying in the US. For all you nerds out there, I made the weird synth sound that cuts in and out using six Moog oscillators on a IIIc and just modulated an LFO triggering the volume envelope by hand/ear. I've been holding back on nerding out too much but I feel like this one is necessary as the title relates to Bob Moog, the bloke that made Moog synthesizers. Thanks Bob – your synths sound good.


Sunflower (ft. Solo Smith)

I also made this one whilst house sitting in Colorado. It sounded like something my friend Solomon (Solo Smith) would play over so I just sent him a message and asked him to. He sent me back 2 takes of ridiculous bass playing a week later and it felt like Christmas all over again.


Retro Future Love Sound Machine

This record covers a lot of ground sonically, so I felt like putting together a weird mix of sounds that I've made in a minute and a half long experimental piece wouldn't stick out too much. I wanted it to feel like this track is the sound of some weird AI futuristic machine that we'll all use in 50 years to spit out music that we might enjoy.


Worry

I was house sitting in LA when I made this track (I seem to have made a lot of this record whilst house sitting). I originally had an up-tempo hip-hop/rap track in place of this one on the record but it didn't feel like something that I related to. I realised that I really like folk music and I really like guitars and people singing pretty melodies etc, so I made a track that I thought I'd like and stopped being worried about how 'not JIM ALXNDR' it was. It was a really liberating process and I'm super proud of how it turned out.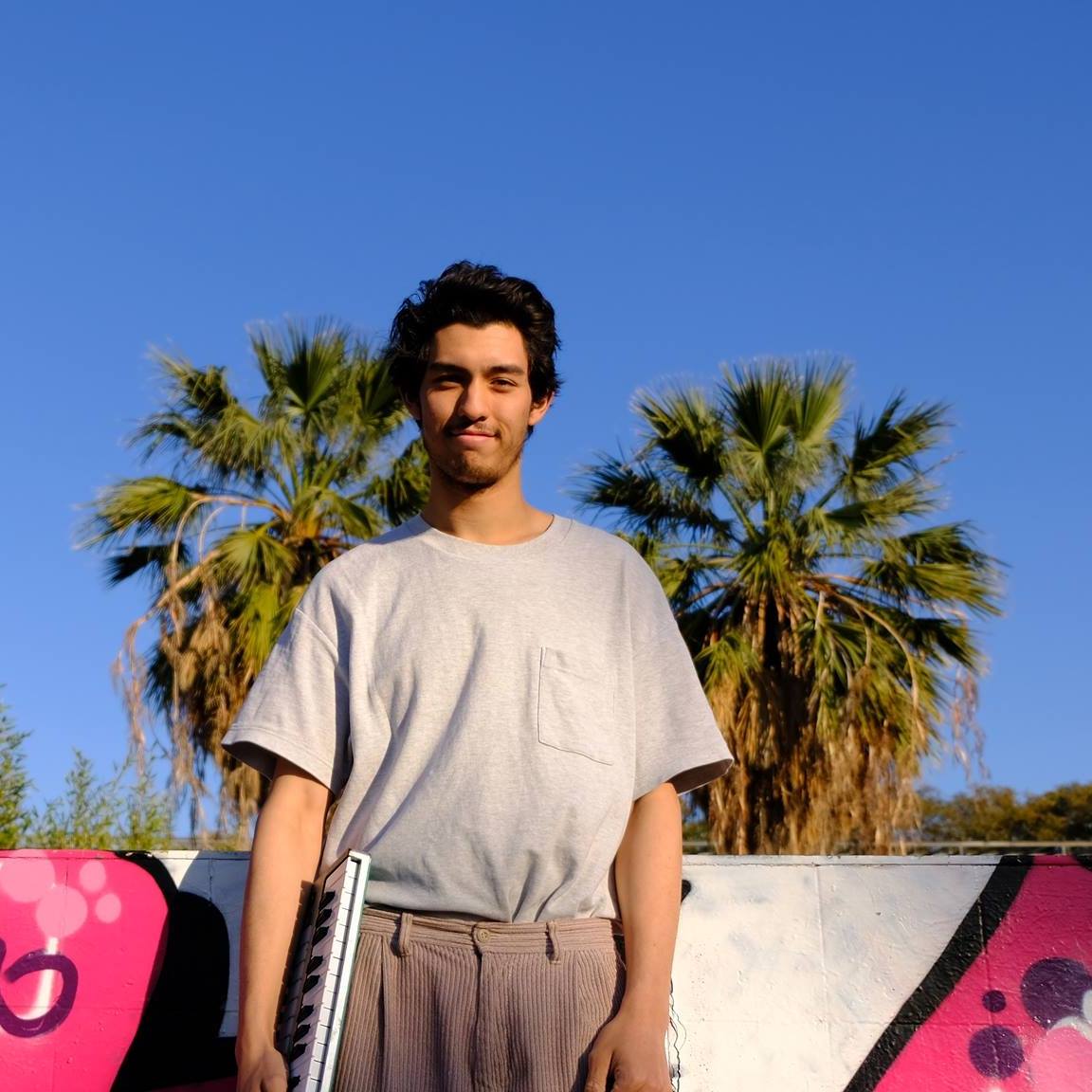 Have a listen to Retro Future Love Sound Machine above, and follow JIM ALXNDR on Facebook to keep an eye on everything he has planned next.