Music / Features
They Made Me Do It -
Talking Influences with Full Flower Moon Band
Off the back of the release of her latest single 'Roadie', we got in touch with Kate 'Babyshakes' Dillon, the mastermind behind Full Flower Moon Band, to find out what's been inspiring her next dose of grimy psychedelia.
It's a been a little while between drinks for Full Flower Moon Band. Since dropping her masterfully turbulent debut album Chinatown in 2017, Babyshakes fell uncharacteristically quiet - however, as it turns out, she's been bunkered away in her home studio, hard at work constructing her follow up release, Death or Hell.

With an intoxicating haze hanging over the track, 'Roadie' almost picks up where Chinatown left off, however this time around, the sinister atmosphere has been injected with a shot of adrenaline. Powered by a pair of gritty guitars, the track picks up a careening groove as Babyshakes' voice floats menacingly, sounding both commanding and darkly sensual. Despite clocking in at less than two minutes long, 'Roadie' still manages to lull us into a trance, yet it's as impulsive as it is hypnotic. And as we're jolted forward by the track's sudden conclusion, we're simply reminded how volatile Full Flower Moon Band can be.

With the release of Death or Hell slowly inching closer, we had Babyshakes fill us in on the influences that have been shaping her latest sounds.

I have been influenced by some key things for a while now, so this was an easy pick. In fact, I might even be repeating myself from lots of other interviews? I've chosen my ultimate, that have been around for at least five years, they all happen to be films that have informed my writing and conceptual direction.


1984 - George Orwell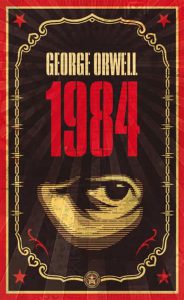 This book has helped me critique our political and technological landscape, and consider what direction we might be heading in. In turn, I've become preoccupied with stories based in the future, and most of my music I now accompany with larger visual storylines, to get these ideas across. For example, the video clip for 'Roadie' we put out this month will become part of a larger film, based in a sci-fi futuristic reality.


Fight Club
I think I was very really reluctant to watch this film, which made it all the more sweeter when it blew my mind. Before this, I had not developed a taste for anything beyond romantic comedies, so Fight Club changed my life, and I think the adrenaline and joy of enjoying the movie has stuck with me for a long time.


8½
Federico Fellini's way of telling stories has been a constant source of Inspiration for me. He believes in shaping narrative through emotion, instead of dialogue so much. I read that he also films his actors saying mock, temporary dialogue while being filmed, and then records the final dialogue afterwards. That's why, their mouths don't synch up to the sounds of the words. I feel like watching this film always gives me permission to do whatever I want to in my own work. I have watched this film a lot.


Mad Max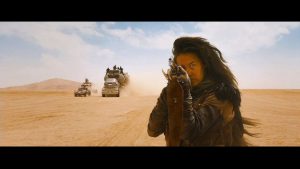 Mad Max Fury Road really changed the game for me. Bringing together ALL the elements. Desert + cars + mission. I used this film as a mood board and general due north for our upcoming Death or Hell EP. Getting the pace right, getting the tone right. I originally asked Stu from King Gizz to produce the EP, and I attached this photo as a footnote so he would understand exactly what I was going for...


Daniel Craig as James Bond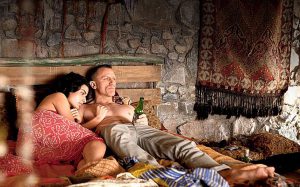 I get frustrated with this because I remember liking scenes from
James Bond
films, but then I can never find them. Maybe it's because the parts I like are spread across so many different films, or maybe there is just one film I can't remember which one it is. Alas, I love the suits, and I love the missions. There is a wild blog about the James Bond suits:
bondsuits.com
. I've pulled this movie still directly out of a mood board for the film I am making to go with the
Death Or Hell
EP.
Blade Runner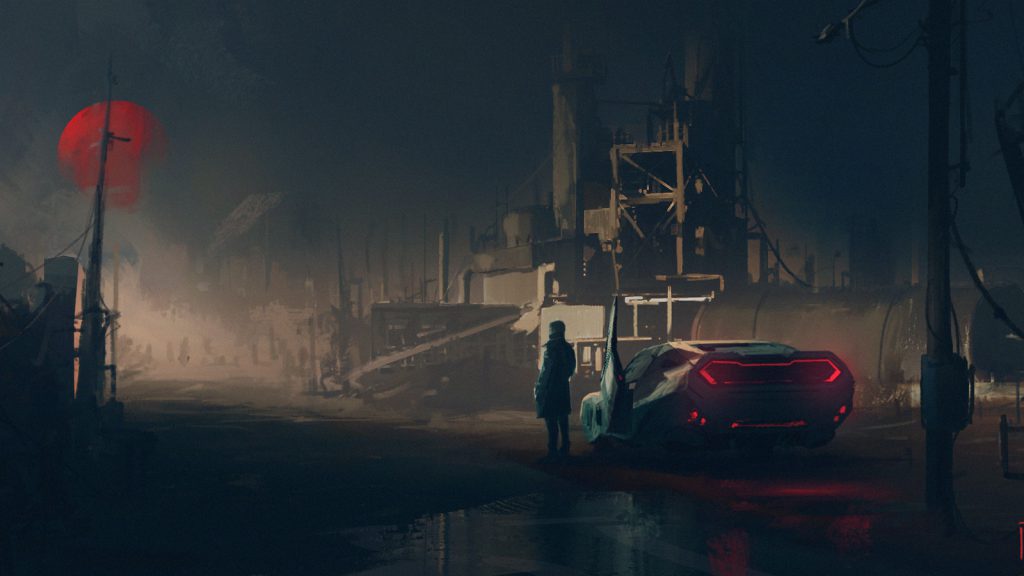 I totally wrote my last record and movie inspired by the flying cars, the futuristic working class, the shadowy side streets and the lonely neon in scenes from the Blade Runner world. There is also a huge amount of fan art out there, which sort of captures the mood, but allows a new frame for some of my favourite parts of this franchise.


A Scanner Darkly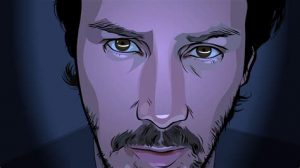 Again, another film that I was not interested to watch, but I was so excited when it turned out to be good. This animation/ live action film helped me express my own voice around themes of paranoia and warped realities. Although I have only watched it a few times, it is part of my tool box of art that has given me permission to express myself better. It's funny that the film was animated over the top of [the live action footage], so SOMEWHERE, there must be a version with just the actors, and no drawing. I want to see that…


Almost Famous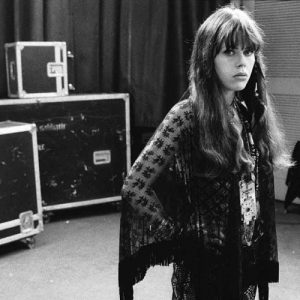 I edited my first album to scenes from this movie, because although my romanticised idea the music industry is fading, I still aim to write music that can feel as liberating as I felt listening to #LedZeppelin and #TRex and watching this movie in high school.


Songs For The Deaf – Queens of the Stone Age
Chris and Kieran did an amazing job mixing our new single 'Roadie'. They did some tricks that we cannot talk about, but as a general rule, I had this record in mind as a reference when I was engineering the EP. Check out this great interview from Sound On Sound, makes me so inspired to get that tone baby, chug chug chug.
Check out the new clip for 'Roadie' above, and catch Full Flower Moon Band next Friday, August 23rd, at Jack & Bones Island Bar as part of White Night.