Music / Premieres
Premiere:
Telescreen - Growing Pains
Today we have the pleasure of premiering the brand new single from explosive pop powerhouse Telescreen - 'Growing Pains' is a burst of propulsive indie-rock, and an immersive preview of where the band will be taking us on their forthcoming debut EP.
Since emerging just last year, Telescreen have been quick to assert themselves as a driving force in the local indie-rock scene - with a handful of impressive support slots (alongside the likes of Mosquito Coast, Approachable Members of Your Local Community and DIET.), airplay around the country and their own sold out shows. Currently gearing up for the release of their debut EP next month, they're back today with a new taste, in the form of 'Growing Pains'.

Opening into a driving beat while a translucent synth glows, 'Growing Pains' immediately settles into a pumping groove that refuses to let up for the duration of the song. Instead, the track slowly unfolds - first with the inclusion of Nic Schwarz's mild voice, which weaves a wistful melody over the burgeoning soundscape, and later, into a tangle of fluctuating keys, pristine harmonies and hypnotic guitar interplay. As 'Growing Pains' rides on, we're struck by the amount of hooks Telescreen manage to effortlessly wrap around the one sonic theme, while holding us completely captivated all the same.

Just as 'Growing Pains' builds around its own push and pull, with a groove that ultimately dictates the songwriting, Nic's lyrics echo this idea. Speaking about the track, he shares "sometimes you can find yourself in this kind of neutral zone where you're letting life direct you where to go. You feel like you're having no influence on the next phase of your existence, like you're mindlessly living day to day. 'Growing Pains' expresses how it's okay to take a hands-off approach and allow things to come to you - you can't always be reaching out for the next big step."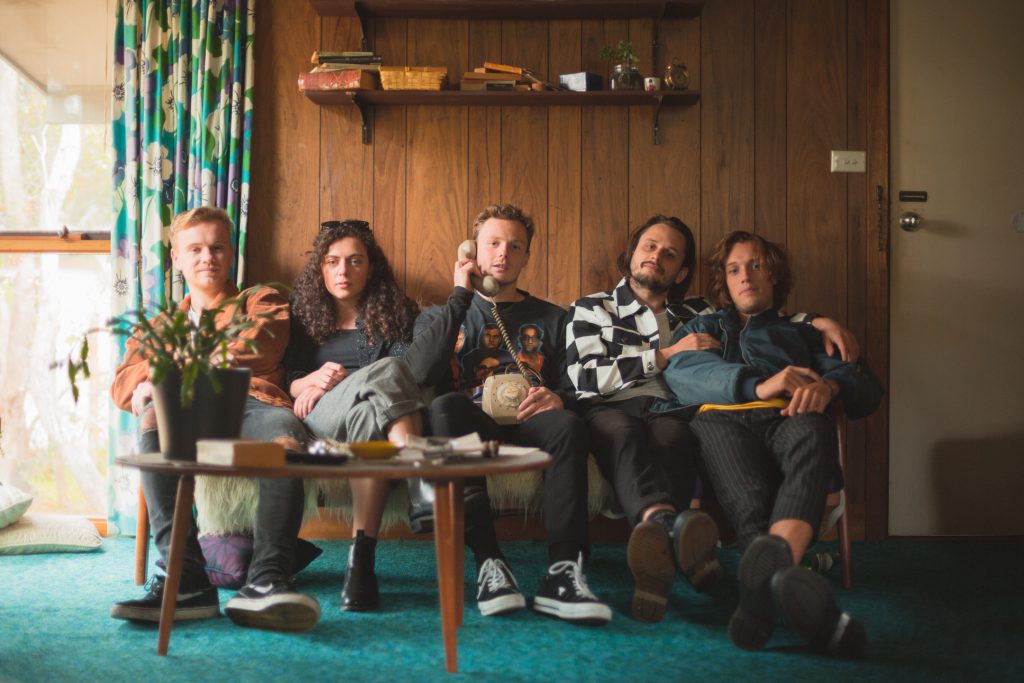 Have a listen to 'Growing Pains' above, and with the release of their debut EP just around the corner, follow Telescreen on Facebook to keep up to date with everything they have coming up.