Music / Features
They Made Me Do It -
Talking Influences with KILNS
Off the back of their dreamy third single 'So Close' and only a day out from its launch, we asked KILNS to let us in on the music that has been the stimuli for the Melbourne indie-rockers thus far.
Now almost three weeks old, 'So Close', the new single from alt-country infused rock quartet KILNS has surfaced as the seamless successor to the previous singles 'Pinky Finger' and 'Go Slowly', providing emotionally charged vocals in the vain of Elliott Smith and a rhythm section that maintain the driving energy throughout.

Frontman Mickey Cooper describes the band's latest release as "that bewildering feeling of being held when you're sure you're too heavy; being understood when you're sure you're making no sense; being known when all else is unknown. It was written for a particularly strong woman, and inspired by her capacity to love. In that way, the song is inherently personal and specific, but intended to be a universally relatable ode to the people who love and carry us every day."

Similarly to the previous singles, 'So Close' was recorded live without a click track, "in order to capture the fleeting feeling of that particular take on the particular night in that particular room," the band explains.

We had KILNS stop by Trouble Juice to run us through the tracks that keep them inspired. Check them out below.


Better Oblivion Community Centre - 'Sleepwalkin''
Phoebe Bridgers' music has been on heavy rotation in my ears for the past four years. Her entire output to date, from her solo records to the Boygenius EP (with Lucy Dacus & Julien Baker) and this collab with Conor Oberst, has been absolute gold. She has the same knack that Elliott Smith had of making the saddest music in the world somehow feel so warm, friendly and life-affirming to listen to. 


This tune is emblematic of the whole Better Oblivion C.C record - a song that gets in and out with no fuss, is recorded live with barely an overdub, and relies on the strength of its melody, lyrics, and performance to work. The whole band does only what the song needs them to do, which is always a super important mantra for us in the studio.


Big Thief - 'Parallels'
Big Thief are such a special band and Adrianne Lenker one of the most fearless live performers I've ever seen. Everything she delivers, from hushed verses to soaring refrains and unhinged guitar solos, is done with the same unshakable conviction and intent. I love the near-repetition of the last line of this song - "I see all the parallels" becomes "I see all parallels". It's such a subtle shift but it changes the entire way that the words land and feel in your head. Setting up tiny little lyrical payoffs like these are really important to me when writing.



Songs: Ohia - 'Farewell Transmission'
This is simply one of the best songs anyone has ever written, and I listen to it pretty much every day. One thing Paul Kelly wrote is that the first line of a song is always the most important. 'Farewell Transmission' opens "the whole place is dark / every light on this side of the town / suddenly it all went down". So good. That opening makes me not want to be anywhere else except totally inside the song for the next seven minutes of my life. I guess it's the musical equivalent of when you're watching a movie with someone and you turn to them after the first scene or two and say "yep, I'm in". This song was also recorded live and with no overdubs - apparently, Jason Molina repeating "listen" at the end of the song is him literally instructing the band how to finish the song.


Crowded House - 'Kare Kare'
Crowded House would definitely be our overall greatest influence.  Growing up their music was my hymnbook, and they are an ever-present reference point in the studio or rehearsal room when deciding whether or not certain musical parts are serving a particular song. 'Kare Kare' is an unheralded one from their catalogue, but it's one that Dave (drummer) and I were thinking about when making 'So Close'. It's a perfect example of how to combine that band-in-a-room feel, with rich vocal harmonies in a darker minor-key setting.


The Replacements - 'Left of the Dial'


'So Close' is definitely one of the heavier sounding songs we've recorded, and probably reveals a tiny bit of my punk rock influences. Although it's not as prevalent in my headphones or on my car stereo as it used to be, I l still love the immediacy and expression of good punk rock, and no band did it better than The Replacements. Underneath the noise, the imperfections and the manic energy are amazing pop sensibilities and hooks.  



The Green Goddess smoothie at Tahina


This is a blatant attempt to receive free Green Goddess smoothies from Tahina (in Northcote and Fitzroy), which we mention at every given press opportunity. They are the best smoothies in the world and fuel every recording session we do.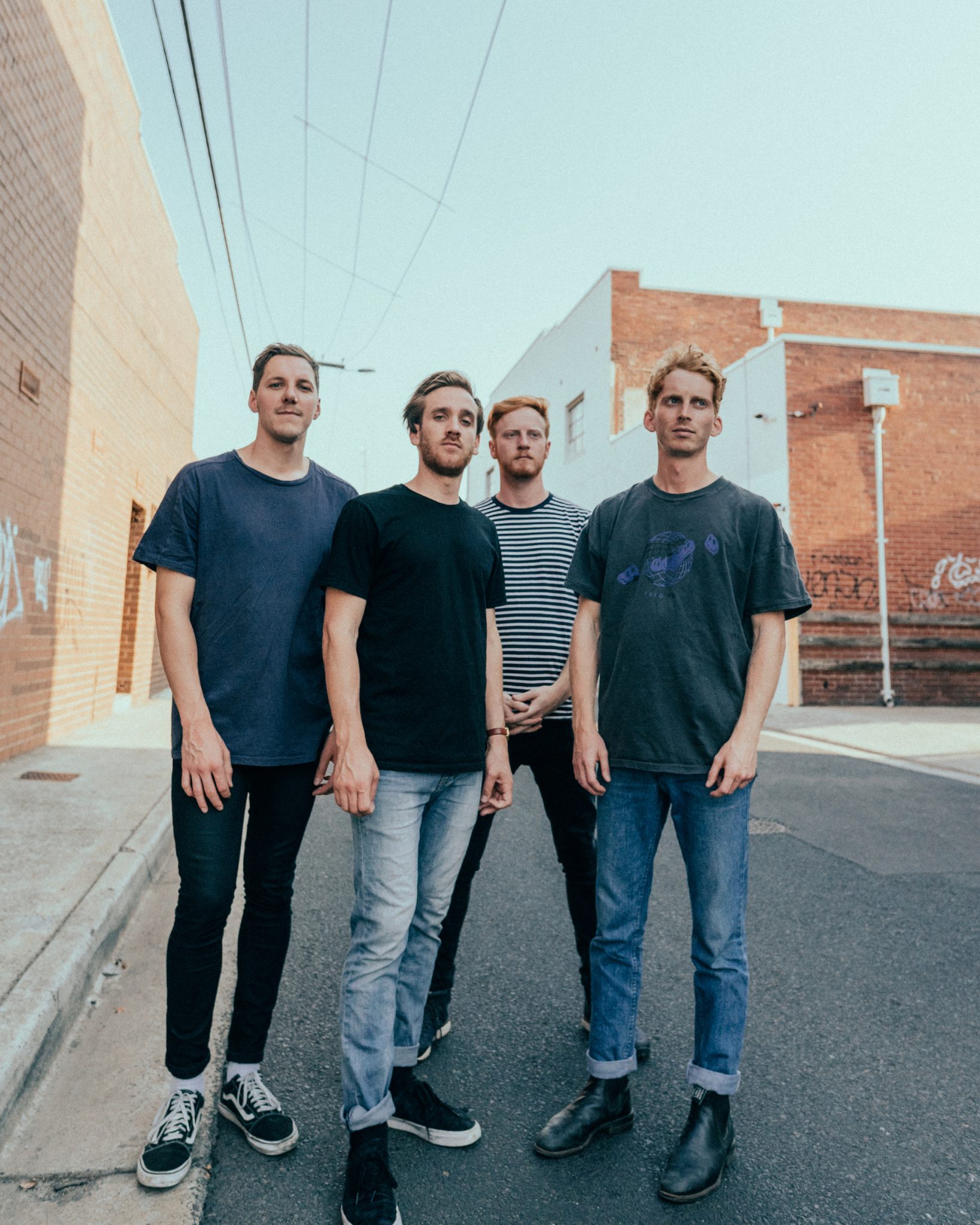 Listen to 'So Close' above, and catch KILNS launching it this Friday, August 29th, at the Old Bar.