Music / Premieres
Premiere:
The Fainters -
You're Doing Something Right Though
Today we have the pleasure of premiering the new EP from Melbourne indie-pop five piece The Fainters - full with deftly crafted instrumentals, witty lyrics and subtle hooks, it's an endearing listen that plays like a long overdue catch up with an old friend.
You're Doing Something Right Though kicks off with 'Don't You Want To See?', which opens with a blend of jangling guitars and languid grooves, while vocalist Oliver Jach sucks us in with his doleful croon, his voice just tender enough that we find ourselves leaning in closer and closer with each considered lyric. If the opening track is to set the tone for the EP, 'The Best of Me' pulls everything into place, with its sprawling instrumentation and unexpected hooks, adding a tinge of darkness to the band's sunny disposition. Next up is EP highlight 'Blame the App', a hilarious dose of indie-pop about the trials and tribulations of Tinder that would sound melancholic if it wasn't so damn catchy. If The Fainters have already a hard band to peg, this track showcases why - it's their uncanny ability to both sound self-assured and self-deprecating at the same time.

The second half of You're Doing Something Right Though finds the band switching gear slightly - 'My Ghost 2' is the EP's most solemn moment, and 'Melbourne Demons' is equally sombre, however we're kept captivated by a poignant chord progression and some tasteful flute. Finally, 'Peace Process' wraps things up, a slowburning track that ebbs and flows around a meandering melody and mournful violin, before eventually shifting into an uplifting outro that sends the EP off with the band coming out on top.

Speaking about the EP, Oliver shares "This was the first EP we completed without founding band member Hugh, and drummer Vincent also left the band at the end of the last EP. Whilst these lineup changes set me back musically at first, eventually they gave me a new opportunity to redesign what the band sounded like and create a kind of Fainters 2.0. The kind of music we gravitated towards had more of a sunny disposition than old Fainters songs, and there was a kind of joyful harmony each time we got together to practice which I wanted to capture in the recordings. Belle & Sebastian was a huge influence as I started to define our new sound and visual image. Lyrics-wise, the songs reflect the changes to my life in the last few years. I started full time work as a school librarian which I've done for two years now and so themes of responsibility vs freedom, helping others vs helping oneself come out in the music."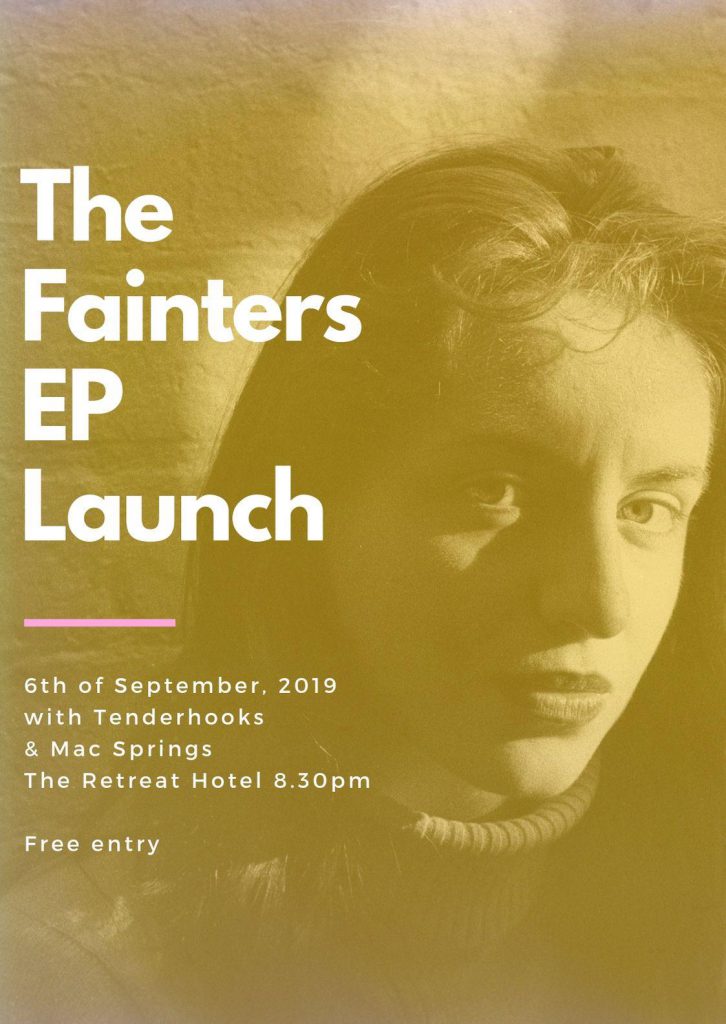 Have a listen to You're Doing Something Right Though above, and catch The Fainters launching the new EP on Friday, September 6th, at The Retreat.