Music / Features
Roof Raiser -
A Chat with Oscar Morris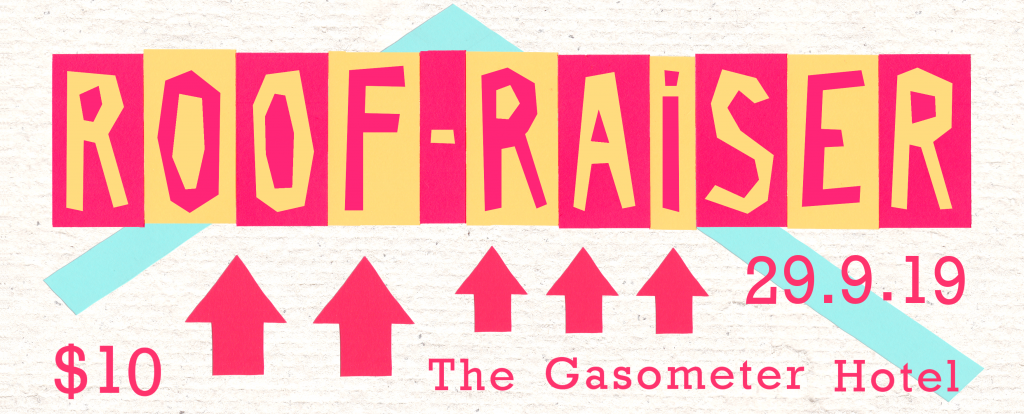 This Sunday, Oscar Morris from dream-pop group The Overheads is taking over The Gasometer to host the very first Roof Raiser, a fundraiser event for those in need of shelter and support around Australia. With the aim of raising at least $1500 with a third each going to three important charities, and an incredibly strong lineup made up of some of Melbourne's most exciting bands, it's set to be a very wholesome day. We got in touch with Oscar to find out a little more about the cause, and to get us in the mood for the show, he's put together a playlist of a few favs from the bill.
TJ: Hey Oscar, the last time we spoke was just over a year ago as The Overheads dropped their first single - what have you been up to?

OM: Hey! I've mostly been working on becoming more of an adult - getting a steady job and moving house, you know how it goes. I've been learning lots about the music world, doing admin and organising events as well as recording and writing more.

This weekend you're hosting Roof Raiser, a mini-festival/fundraiser which will be raising money for Australia's homeless. What inspired you to put on the show?

I kinda just realised how privileged I am to have access to venues and endless friends in bands - one day I thought "why don't people do this all the time!" and starting getting a lineup together. I have a really strong memory as a kid seeing a homeless man who was a severe epileptic, and I've always felt angry and upset walking past any homeless since.

The past couple years living independently, I've come to terms with the fact that I never really felt at home growing up. I had a really rough time moving from Sydney to Melbourne, living out of a suitcase between eight or so houses in six months and it was hell! So now that I've made it through that and am just recently living in a new house where I finally feel at home, I want to use what power I have to help others out who are feeling stranded, getting it infinitely worse than I've experienced.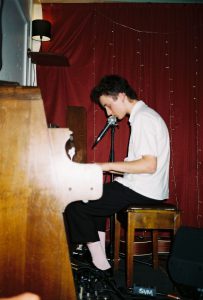 The money raised is going towards three different charities, each with their own distinct mission - tell us a bit about the three groups and why you've selected each of them.
Yes! To reiterate on privilege, I'm a cisgender white man, so it's important to me that we're focusing on groups that need more care based on the systemic inequalities that be (donation/info link attached for each group):
VACSAL (Victorian Aboriginal Community Services Association Ltd)
:
I actually had a hard time finding any group that focuses on Indigenous homelessness, which says a lot in itself. This is an organisation based in Northcote, which functions on a local level as well as advising the Vic Government on policies etc. Indigenous people in Australia make up 25% of the homeless population, despite only representing 2.5% of the total population.
The Period Project
:
It's in the name! They provide care packages for menstruation, which is a really overlooked issue for the homeless. The Period Project also acknowledges that trans-men and non-binary folk have periods, which is another overlooked and important factor, and why I chose this group. Menstruation care is a necessity, yet is still not freely available, which means sacrificing money monthly which could otherwise be used for food and shelter.
HoMie
:
This is a local company that sells (ethically sourced) streetwear in order to create funds that directly help homeless youth. They also run six month retail programs for young adults and teenagers that gives them the structure to try and navigate out of hardship and also gain a Certificate III in retail which sets them up long term as well. Approximately 116,000 people are homeless in Australia with approx. 43,500 being under 25.
It's a really strong lineup, made up of a very tight-knit community from the Melbourne music scene - any picks that we can't miss on the day?
Definitely don't miss Imogen Cygler! She just put out a magical new EP. Jarrow blows my mind every time I see them, Hemm are angels, Candy is a pop song god and The Great Divides from Castlemaine may just be the next Go-Betweens, so get down early!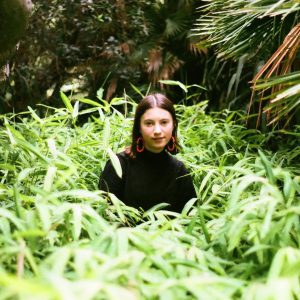 What else can we expect from the show?

Lots of smiles! Important mention: Entry cost is $10 which gets you BOTH downstairs and upstairs access. That's crazy cheap for a damn good lineup. There's going to be donation boxes at each door which won't be taxed by venue hire, so I highly encourage anyone willing to sacrifice a pint to please drop some change in! Pint shmint I say.

The Overheads just recently dropped a new single from your debut album. What's coming up next for the band?

Hopefully an album release soon and I guess we'll see from there! Just enjoying the smaller things for now I think :—)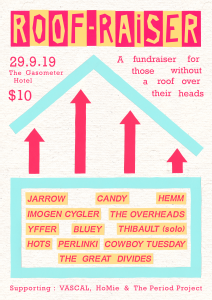 Roof Raiser is on this Sunday, October 29th, at The Gasometer from 4:30pm.