Music / Premieres
Premiere:
Gamjee - European Cars
I'm not feeling very articulate today but Gamjee are the best band in Melbourne and 'European Cars' is a cool song.
Following on from the manic garage-psych of last year's Crooked EP and the wonky egg-punk of 'Goodness', Gamjee have finally found their true calling - pop music. Still coated in classic Gamjee weirdness, 'European Cars' is a blast of 60's influenced garage-pop that points towards exciting things from their forthcoming debut album Legacy Project.

Deceivingly simple and effortlessly clever at once, 'European Cars' immediately picks up an upbeat groove while guitars stab in and out and Sam and Lily Harding's sweet and sour vocals spiral around the bouncing instrumentation. Despite the woozy keys and buoyant chord progression, the track still comes doused in a good dose of grit that makes the song a little trickier to place - whether it's a charming punk song or grimy sunshine-pop. However, the weirdness makes the ride all the more enjoyable, and despite the fact that Gamjee are constantly attempting to shake us off with erratic twists and a sprawling guitar solo, it's a ride very worth taking.

Speaking about the track, the band share "'European Cars' is a song about love and wanting it. It celebrates the love around, even in momentary feelings of loneliness. It's set in a park in Spain somewhere."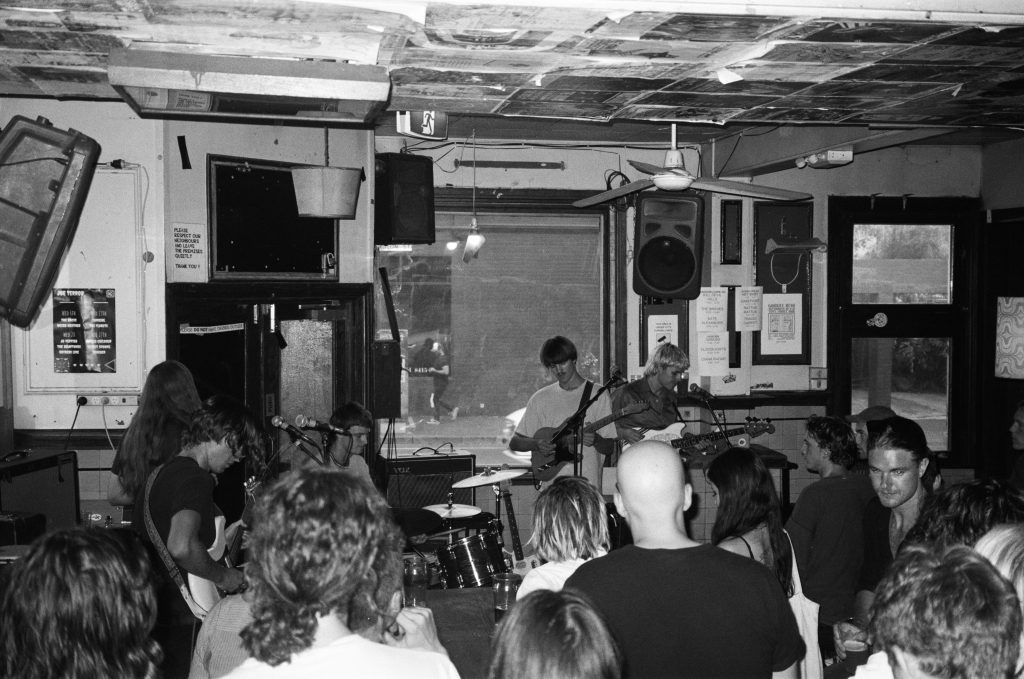 Jump into 'European Cars' above, and keep an eye on Gamjee as they gear up to release Legacy Project on November 8th, through Tiny Town Records.