Music / Premieres
Video Premiere:
Kodiak Galaxy - Running Out Of Reasons
Off the back of the release of their debut single 'Running Out Of Reasons' earlier this month, dreamy post-punk quartet Kodiak Galaxy have returned with a new video, which takes the nostalgic atmosphere of the track up an extra notch while simultaneously playing with the tropes of the style.
Although they've been performing around Melbourne on and off for the last few years, the first official release from Kodiak Galaxy has been a long time coming, the band sharing that they've been "working towards this record for some time". However, with 'Running Out Of Reasons' finally out and the debut album due early next year, it's clear something impressive is on the way.

Following an atmospheric guitar intro, 'Running Out Of Reasons' blasts open into a propulsive groove and we're instantly immersed in a mesmerising swirl of sound, the warped guitars blurring with each other as vocalist/guitarist Adam Boal's illustrious voice cuts through the haze. While other bands might try to lull us into a trance with such a dreamy soundscape, the powerful drive keeps us from losing focus - while the track shifts and warps with each soaring lead break or emotive verse, Kodiak Galaxy's energy and spark keeps us completely captivated.

Today we have the brand new clip to share, created by Bianca Milani. The clip doesn't really give too much away - we're treated to some woozy live visuals of the band performing between shots of characters staring wistfully down the camera in hazy sunlight. However, refusing to lean to heavily into the classic film clip trope, the band have playfully made each of these characters ghosts (or people in sheets), once again twisting what we'd expect to see from a shoegaze band.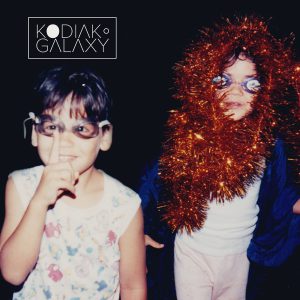 Check out the new clip for 'Running Out Of Reasons' above, and catch Kodiak Galaxy launching the single and video on October 31st at The Old Bar.