Music / Premieres
Video Premiere:
Polarize - Take A Step Back
Following the release of 'Take A Step Back' in August, heady pop powerhouse Polarize are back with a direct new clip for the single that brings their expansive psychedelia back to earth.
Built on a bed of spacey guitar jangles, 'Take A Step Back' quickly picks up a driving, disco-tinged groove as the guitars swirl and synths warp. With an expressive croon, frontman Rudie Dodd weaves a striking melody through the gleaming instrumentation, before the band erupt into an explosive chorus, perfectly pairing their masterfully considered hooks with a heap of playful energy.

While the track doesn't mind feeling otherworldly at times, the new clip purposely remains buoyed in regularly life. Created by Jamie Marcetic at Bakehouse Studios, the video finds Polarize doing what they do best - under vivid lighting, the camera slides back and forth around the band as they perform the track, the visuals occasionally warping at the track's more intoxicating moments. Speaking about the clip, Rudie explains "we wanted to make a classic plug in and play vid - it's been done plenty of times before but it's a tried and true formula that we wanted to explore. I like the idea of it being a bit of eye candy for people to have a taste, and if they like it they can delve into the rest of our songs."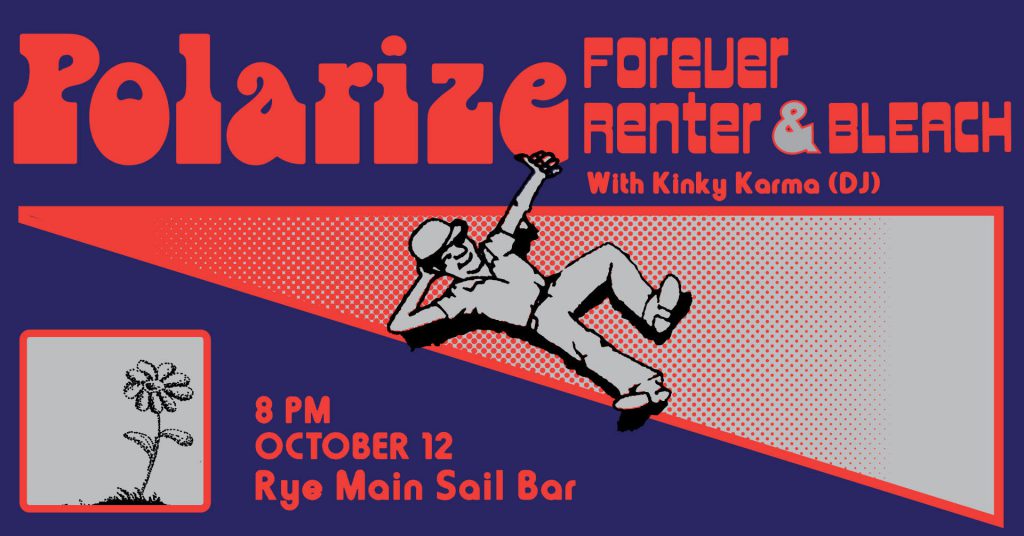 Check out the new clip for 'Take A Step Back' above, and catch Polarize this Saturday, October 12th, at the Rye Main Sail Bar.