Music / Features
Girlosophy -
A Chat with Baltimöre Charlót
Ahead of the release of her debut album, Baltimöre Charlót (Sarah Charlotte) has dropped 'Girlosophy', a new single bursting with her incredible production skills and vocal talent, and a showcase of why she's quickly becoming a mainstay on the Hobart music scene. To learn a little more, Imogen Elliot spoke with Baltimöre about the inspiration behind the track, her recording process and why she loves Hobart.
IE: What was the starting point for 'Girlosophy'?  

BC: The beat for the song just came out of the blue. I wanted to do a song that brought back that 90's R&B vibe - like the early Timbaland/Usher jams. I am very happy with the kicks and snares that I used, I think they kinda nail that sound. 

What meaning does the track hold for you?

To be completely honest, I have no bloody idea what the song means haha. Everything I do or sing is ad-libbed, so I just record whatever comes in my head - which is often nonsense.

I can totally remember the first time I saw you perform at the Brisbane Hotel. You have such a fearless, sultry vibe on stage. Kinda reminiscent of Beyonce, Lizzo or Khali Uchis. Have you trained to sing and dance?

I am not a trained singer or dancer! It explains why I'm nearly dead after every set...

Would you be open to recruiting some backup dancers? I'm keen.

Done. Locked in. 

Your performances are as well produced as your music - who does all of your music production and how long did you spend working on 'Girlosophy'? 

I do all my music. I am proud to admit that I am the main woman behind my songs and that there are no record label men-in-suits making my beats or telling me what to do.

'Girlosophy' took me a day to produce and record. It was another one of my bedroom projects.


What does your recording set-up look like? Where do you go to write and record?

I have a very basic recording setup in my bedroom! Just my Senheisser microphone, Steinberg audio interface and HP laptop.

Do you write all the instrument parts for your songs? What is your favourite instrument?

Yes I do. I love piano the most. I have a love/hate relationship with the guitar. I don't think it likes me very much, haha. 

I always feel compelled to tell you you should play shows in Melbourne but then I remember that I am so lucky you are here, in my town, playing so often at my favourite pub. Have you thought about moving away?

I have thought about moving back to Adelaide, just for like a couple of months. The problem is, I will miss everyone that I had become so attached to down here in the Hobart scene. I feel as if Hobart has become my home and my favourite scene, especially over the course of this year. Nevertheless, I'm still in love with the passion for music that the Adelaide scene introduced me to, so I am more than keen to go back for a bit.

What do you love about playing in Hobart?

I connect with everyone when I perform here. People really get my music, even though I am technically not a musician coz I just dance and don't play instruments live haha.

Who are your greatest supports? Do you have people around you that help and inspire you? 

Absolutely. Phil Couper (s3v3r3, Piranhas) has been my rock and one of the primary reasons I want to keep doing music. Nic Dewey (manager) has been nothing but supportive of my music and has been the older brother throughout all of this. Sophie Zavala (Cocaine Cassie) and Brighde (who run Prism every Wednesday night at the Brisbane Hotel) have been incredible in giving me so many opportunities to perform. I have also been inspired by so many great bands/singers that have blossomed in the Hobart scene. From It Thing to Daarysa and Luke, from Dissolver to The Boners, from s3v3r3 to you. I am very grateful!! 🙂 And everyone in the Adelaide electronic music scene has been incredible too: you all know who you are and I miss you guys lots xo.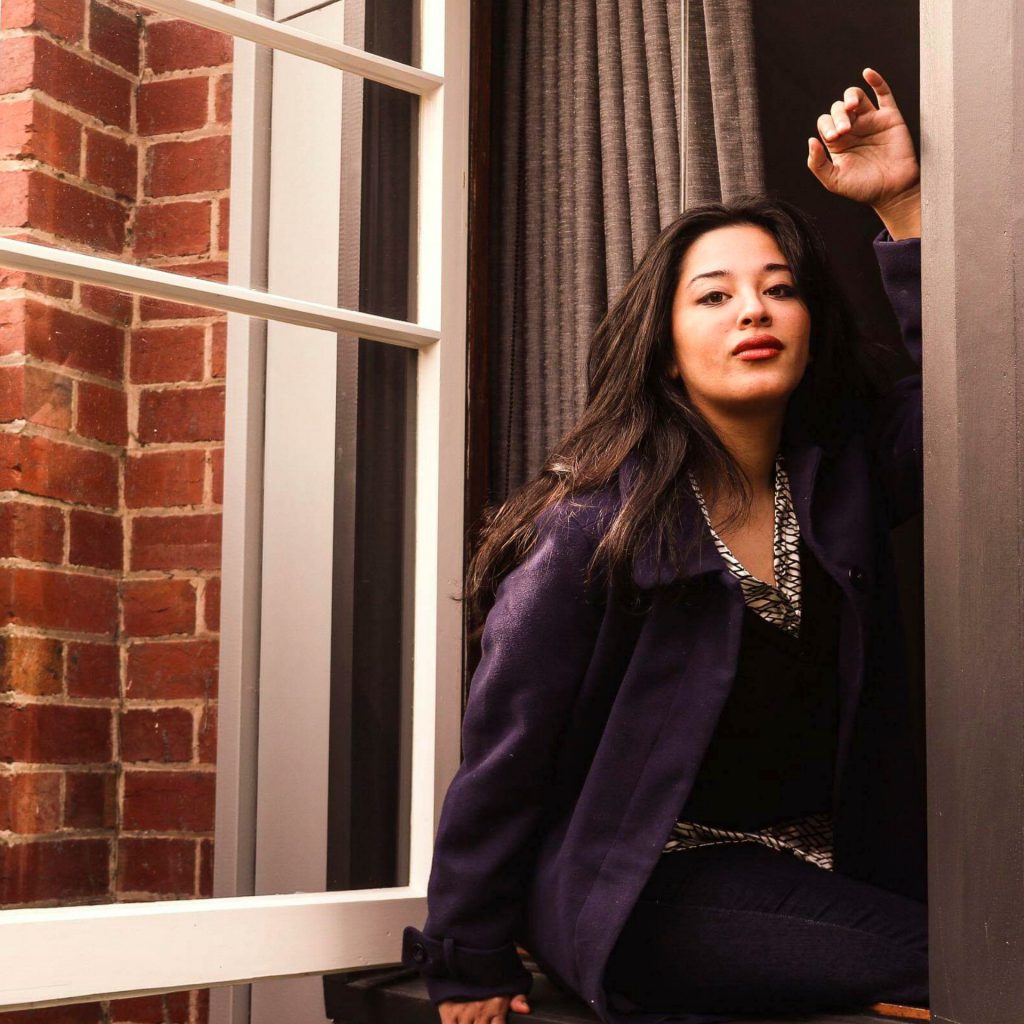 As a solo musician myself, I find the worst part of the job is arriving at venues for soundcheck and not having any bandmates to make small talk with while I wait. Do you ever get anxious? How do you get through those moments?


I might play pool, which I am horrible at (and providing there is a pool table around), or I will hide under a table - or between friends.

Do you have any plans to record a full length album?

I'm finally in the process of it now and I am very excited about it.

Where do you hope your music takes you?

To Mars? I heard that some cool people live there…


Check out 'Girlosophy' above, and keep an eye out for Baltimöre Charlót's forthcoming album.