Music / Features
It's A Good Time To Be Waving Your Hands Around In The Air -
A Chat with Miles Brown
Ahead of his massive single launch at The Curtin tomorrow night for "gothic Christmas", we got in touch with Melbourne's theremin overlord Miles Brown to talk us through his electrifying new single 'Shudder Speed', and more generally how bloody cool the theremin is.
Aptly termed "Stevie Wonder in space" music by his The Night Terrors bandmates, Miles Brown's newest solo release 'Shudder Speed' is a highly energetic, slightly unnerving dance track that'd go down just as well in a late night festival slot as it would in the credits of an 80s horror film. If you're hoping to get away from all the door knocking, it looks there's no better place than the John Curtin Hotel for getting ghoulishly groovy tomorrow night. We had Miles talk us through what would be going down, how the new track came about and working with Geoffrey O'Conor on creating the eerie accompanying clip to 'Shudder Speed'.
TJ: Hey Miles, we've been lucky enough to catch you playing around Melbourne in a couple of different incarnations over the last few years. First off, where might have people seen you around previously? And what have you been up to recently?

MB: Hey there, thanks for having me. I've been playing theremin and making electronic music around Melbourne for years, first with my band The Night Terrors and more recently in my solo guise as well as with my new theremin and harp duo The Narcoleptor. I've also worked with Heirs, Dan Kelly, Mick Harvey, Fascinator, Mikelangelo, done a bunch of stuff with Dark Mofo, and guested with Goblin, Black Mountain, Alexander Hacke, Danielle de Picciotto, Sinoia Caves, Lou Reed, Laurie Anderson and other international theremin enthusiasts.


When I've mentioned to people that I was going to be sending you some questions, the discussion of how amazing the theremin is has always quickly followed. Would you mind if I briefly get a little nerdy and ask you to talk us through your instrument and what drew you to the theremin?

The theremin is the world's oldest electronic instrument and is unique in that it is the only instrument in the world that is played without being touched. To play it you wave your hands near its aerials in order to conjure a sound. I discovered the theremin in my teens when I was researching analogue synth music, and I built my first theremin with my dad from schematics in a 1970s science magazine. I love the theremin because it sounds like nothing else and the gestural interface is the closest thing to real magic as you can get. It's a very difficult instrument to master because your body is really the instrument and the sound is effected by every tiny movement you make. The theremin has a beautiful melancholic sound - somewhere between a classical violin and an opera singer from the future.


The new single 'Shudder Speed' is phenomenal. Tell us a little about how the new track came about.

Thanks very much. My solo work is all about placing the theremin in new musical contexts and this body of work is exploring it in the realm of party music. The theremin is a super young instrument, only 99 years old, and as such we are still developing the musical space in which it is used. Most people will know it from its use in horror and sci fi movies from the 1950s and 60s but these days it is widely used in classical, jazz, and rock worlds. I thought it would be fun to place it in a dance context for this record. It turns out that the spectacle and sci-fi sound of the theremin works really well with a club audience. 'Shudder Speed' is my attempt at placing the theremin in some kind of gothic synthwave crossover space. My Night Terrors bandmates have told me it sounds like Stevie Wonder in space - so I'm not really sure what genre I've actually landed in.


Geoffrey O'Connor's film clip is the perfect accompaniment to the song too. What was it like working with Geoffrey and introduce us to a few of the cameos we may have noticed in there.

Geoffrey O' Connor is one of my favourite local artists and his videos are always stylish, fun and cheeky. I was very excited to work with him to make this video. When we discussed the video concept we discussed a 'classy horror' vibe as well as our love for the mania of 1980s videos with with lots of whacked-out surreal imagery where things don't necessarily make complete sense. Geoff is an absolute pleasure to work with and a genius at coaxing great performances from people who aren't necessarily actors. Cameo-wise I was lucky enough to have some of my international touring buddies in town for the shoot, so if you look close you can catch members of Brian Jonestown Massacre, Chela, Tanzer, The Night Terrors and Greatest Hits in the mix, plus film director Jenna Eriksen, album art genius Luke Fraser, techno DJ Cloudy Ku and rock promoter Julian Wu all featured. Geoff had us all drinking blue champagne, dancing, electrocuting each other and kissing skulls in no time.


'Shudder Speed' is the first track from your new album The Gateway which is out through Death Waltz Records next year. What can people looking forward to on The Gateway and when can we get our next fix from it?

My last album on Death Waltz - Séance Fiction - was a weird cross between horror disco and darkwave with theremin. The Gateway is my full-tilt high NRG Italo influenced theremin party record. It's not a subtle beast at all. The theremin is usually used in spooky and atmospheric music, so I wanted to really push it out of this safe conventional space and see what happens when it is featured in a slamming dance music context. A lot of the high energy nature of the music really just came from playing lots of parties and experimenting with what was fun to play in that context. It's definitely dance music and its definitely designed to have fun with. I think a lot of Australian music is safe and people are unwilling to step outside of conventional genres for fear of being weird or uncool. The theremin has its own cool and it isn't possible to play it safe or conservative anyway, so I'm enjoying leaning in and pushing the boat out a really long way on this record and seeing what happens. I'll be launching a couple more videos with the album release in the next couple of months, and then touring it around the world.


The launch on tomorrow night with Black Lung, Venetian Blinds, The Narcoleptor and DJ Kate Fox looks like the perfect way to spend Halloween. What can people expect from the night?

I'm so excited to have been able to gather this incredible lineup together for Halloween. Black Lung aka David Thrussell is a total international legend of dark electronic music. Black Lung's Rhic-edom EP is one of my all-time favourite electronic releases and I have been lucky enough to collaborate with David on a few projects in recent years including his excellent new record NXIVM. He very rarely plays live in Australia, so this Halloween set will be a super exclusive and is not to be missed! Venetian Blinds are a brilliant new goth rock band featuring members of Bitch Diesel and some serious early 4AD gloom pop vibes. We also have goth club queen Kate Fox DJing specially curated Halloween bangers all night and my new theremin and harp duo The Narcoleptor will be opening the show. It's a total Halloween smorgasbord and will be a super fun way to celebrate "gothic Christmas".


What else is on the horizon for Miles Brown?

I have two new solo records coming out next year, plus a new Night Terrors record, a bunch of film music work and touring. We also have a second Narcoleptor record in the can which will be coming out mid-year, and I have a track on Dorit Chrysler's huge Theremin 100 compilation which features all the major theremin players in the world. 2020 is actually the 100th birthday of theremin so there is a lot of stuff planned around the world. It's a good time to be waving your hands around in the air!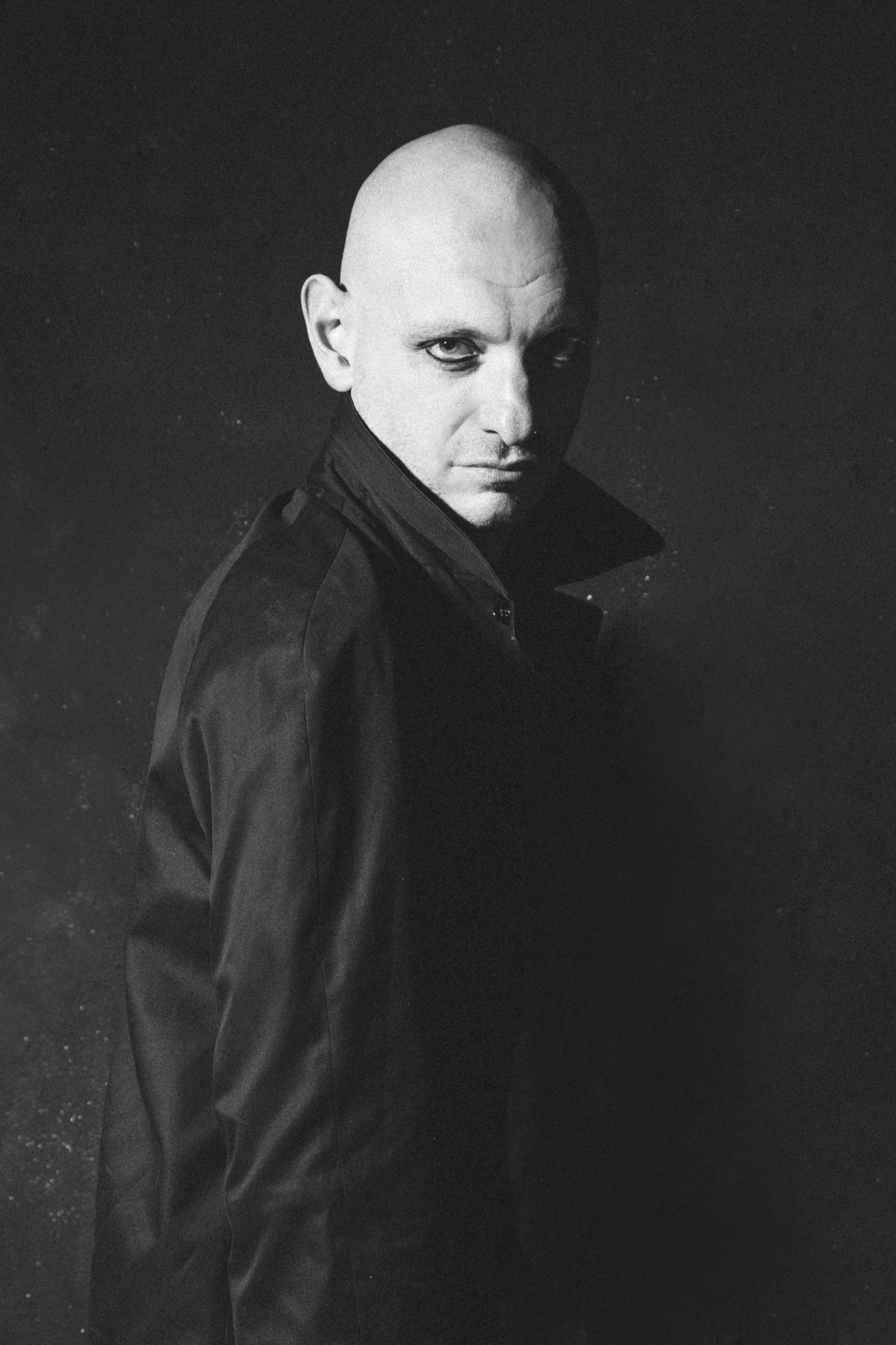 Check out 'Shudder Speed' above, and catch Miles Brown celebrating gothic Christmas this Thursday at The Curtin.