Music / Premieres
Premiere:
Lunata - Sagittarius
We're thrilled to premiere the new single from Melbourne dream-pop mastermind Lunata - 'Sagittarius' is a slice of otherworldly bedroom-psych that plays like a momentary glimpse into her mesmerising sonic world.
Lunata is the solo project of multi-instrumentalist Anita Agathangelou, who you may recognise as the drummer of local acts Arbes and Genuine Fake. Since 2017, she's been crafting dreamy psych-pop under the Lunata alias, and she's back today with 'Sagittarius', a new taste of her forthcoming sophomore EP.

Instantly woozy and hypnotic, 'Sagittarius' opens with some gently swelling synths, before the track opens into a swirl of squiggly keys and summery percussion, as Anita's illuminative vocals float dreamily through the soundscape. There's a warming ebb and flow to the track, and despite its soothing nature, there's a sense of constant motion as guitar lines dip in and out while the tropical backbeat offers us a groove to bob along to. Whereas some psychedelia might be inclined to sprawl or expand, 'Sagittarius' resists the urge, and instead, we're briefly immersed in the glorious haze as it washed over us.

Speaking about the track, Anita shares "I wrote 'Sagittarius' during a transitional time of my life - the song is about looking for drastic change and realising that change can only come from within. Also I'm a Sagittarius and I love astrology, don't @ me."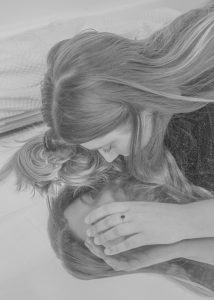 Get lost in 'Sagittarius' above, and keep on eye on Lunata on Facebook for news on her forthcoming second EP.