Speed Dating
Speed Dating:
Sunset Pigmas Pt. 1
Ahead of this Sunset Pig Records' huge Christmas extravaganza this weekend, we thought we'd put ourselves out there again and get to know the Sunset Pig roster a little more personally.
We talked chrissy carols with
A. Swayze & the Ghosts
, had
Full Flower Moon Band
open up to us about Jimmy Barnes,
Lorelei
shed a little guilt,
Hobsons Bay Coast Guard
called us out on our lazy segment and one half of Sunset Pig management
Chris Wright
stayed real tight-lipped on his first email address.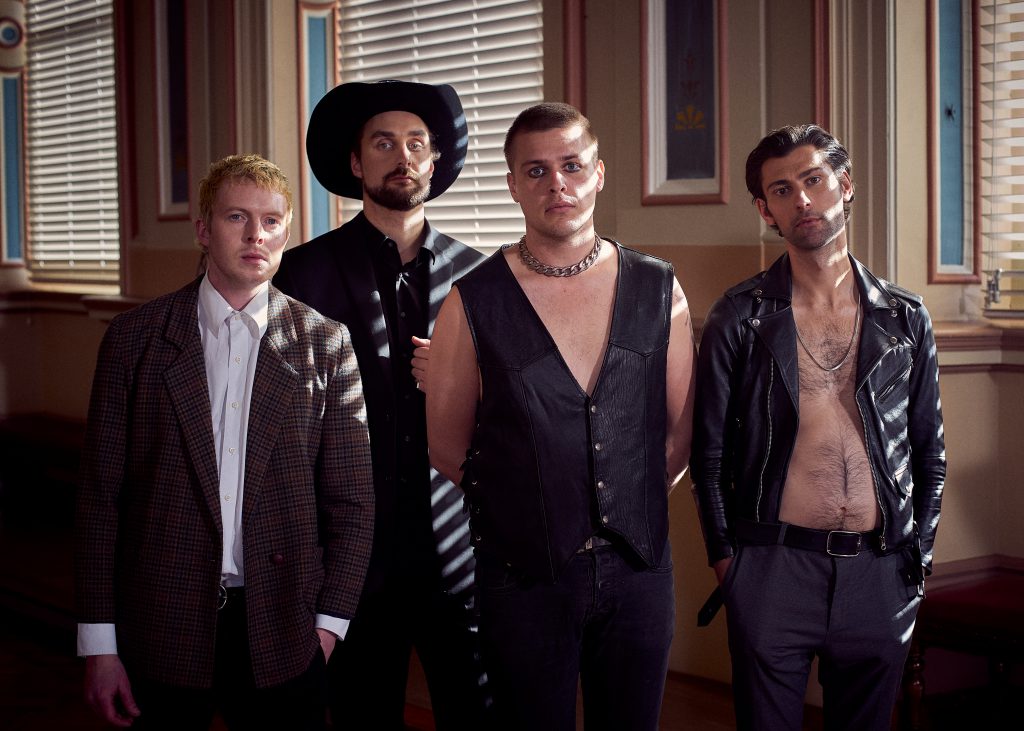 A. Swayze & the Ghosts

Where do we know you from?
We made a brief appearance in our mothers wombs, and have since been becoming everyone's favourite band.


What do you do with yourself?
We work jobs in schools, cafes and hospitals. Us famous people are very much like you, just better.


Do you get around Christmas carols?
Dean Martin, Bing Crosby and Nat Cole have a great compilation. If the halls aren't being decked with their sultry tones, then carols have no place in this world.


Rank the seasons.
The band lives in Tasmania, so according to all the other states we only have Winter as an option. It never ceases to amaze me how every Queenslander thinks they are the first to make that hilarious joke.


What track would you promise to dance to if Trouble Juice DJs dropped it after your set on Saturday?
'Connect to Consume' - A. Swayze & the Ghosts.


What's your perfect Sunday?
To receive a collective "Yiew" from lad culture, a perfect Sunday has to be nursing a hangover from the previous night of debauchery. But I am not a fuckwit, so probably eat breakfast and go to the beach or something.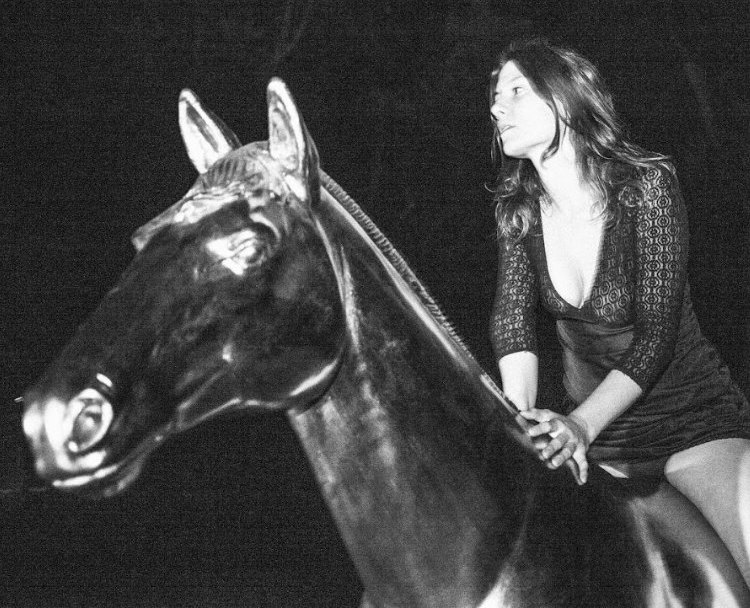 Full Flower Moon Band

Where do we know you from?
I'm Babyshakes, the lead singer of Full Flower Moon Band.


What do you do with yourself?
I'm a full-time musician, writer, producer and experimental film-maker.


Tell us something you're not sold on.
Why are people buying plants when you can grow them from cuttings? Especially succulents. You can grow a succulent from one leaf off another plant.


Do you cover up your webcam?
No, probably should though.


Weigh in on Jimmy Barnes.
I do respect Jimmy Barnes - particularly hearing him speak on Q&A a while ago about the state of Australian politics. I also heard that they did a test on his vocal cords back in the 80's and found that he has a special throat which lets him sing like that and not get tired.

*See below - photo of Babyshakes with Jimmy Barnes facetiming her parents.


What's your perfect Sunday?
Rain, coffee, an email from Dave Friedman with a primary mix of my next record, then a (*good*) new Rick and Morty episode… been a bit hit and miss lately.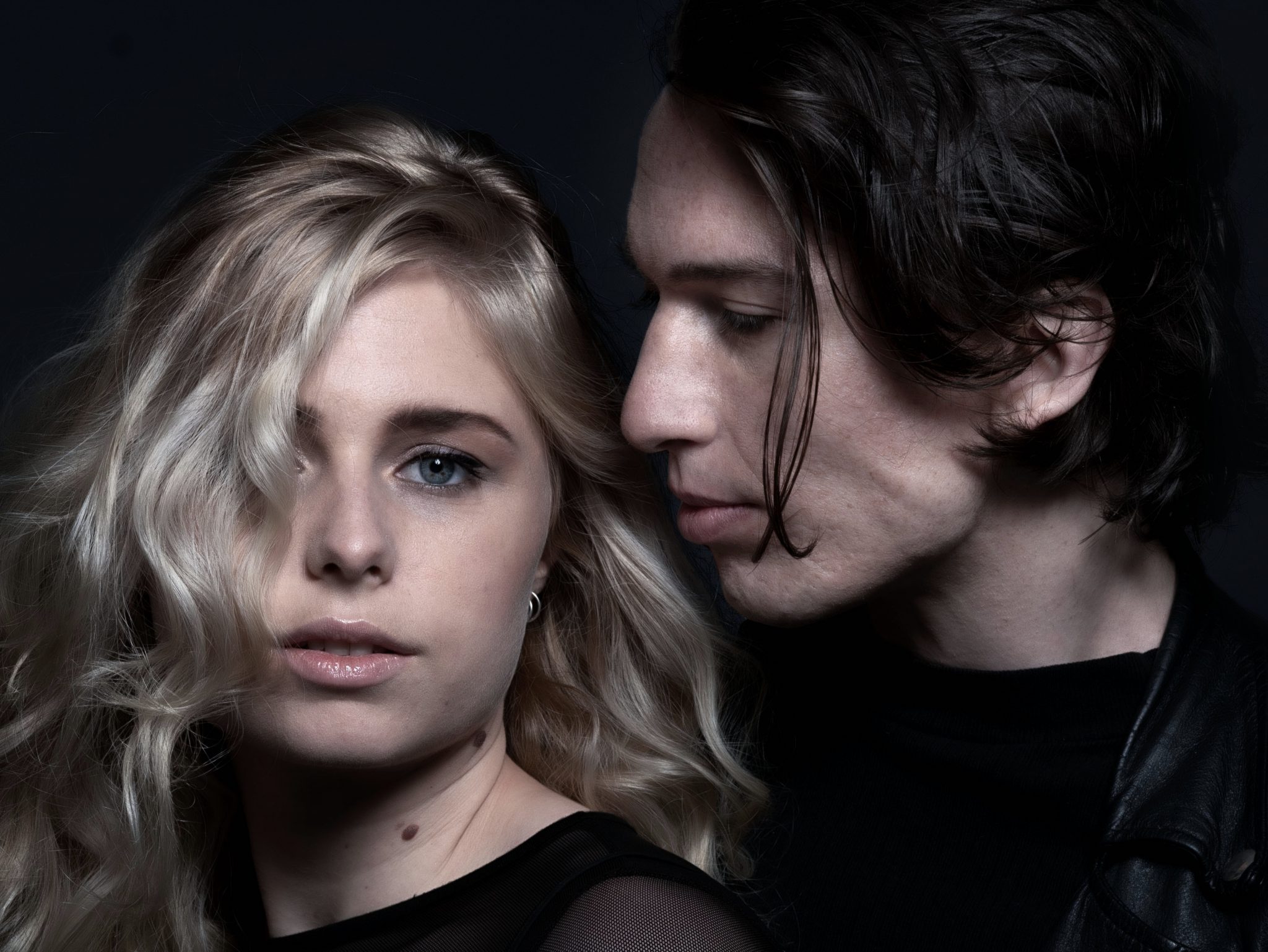 Lorelei

Where do we know you from?
We are Lorelei, but more famously Claudia's hand starred in a Kellogg's Frosted Flakes commercial in 2001.


What do you do with yourself?
We coast around through life with 24 hour party people stuck in our heads all day, everyday.


Tell us a memory that makes you feel guilty.
When I was eight, someone gave me a freshly-laid egg and whilst pretending to be a chicken I sat on it.


Name a movie that you really didn't enjoy.
Anything with Tobey Maguire in it.


Are you New Year's resolution people? If so, got any good ones lined up?
We're not.


What's your perfect Sunday?
Staying in and listening to old records.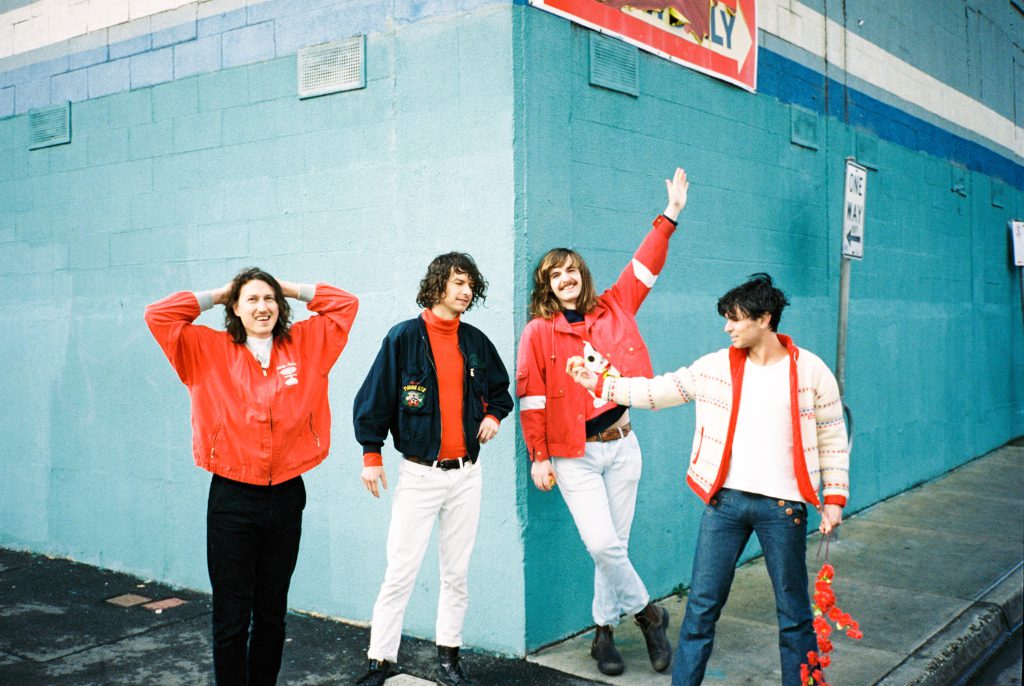 Hobsons Bay Coast Guard

Where do we know you from?
Well we've recently been in the headlines of Thats Life! for a wardrobe malfunction, but otherwise I don't know what to tell you. Maybe you saw Zac when he was a child-star on the Christian Channel?


What do you do with yourself?
We mostly spend time with family and friends and sometimes play music!


Recently I heard a survey was taken to find out what annoys people most. Turns out it was traffic. What annoys you most and how does it compare to traffic?
What's really annoying are people that don't realise that they are not stuck in traffic, but are in fact traffic themselves! No wonder everyone's so miserable when they are part of traffic because they are resisting full surrender to one of the rare examples of humanity forming a massive singular organism - a gargantuan multicellular land snake! Give in to its power, folks.
Imagine instead of your dad answering the phone and yelling about traffic, you just hear a blissful mantra "ALL HAIL LAND-SNAKE, THROUGH MANY WE ARE ONE".


Rank the following from best to worst: freestyle, backstroke, breaststroke, butterfly.
Butterfly (cos it's the most useless/artistic style)
Breaststroke (good for a chill swim)
The rest are for normies.


Who would win in a fight between Kieran and Chris?
Kieran's got more killer instinct, so in an arena-style cage match he would take it. Chris if he was allowed to make a few phone calls.


What's your perfect Sunday?
Um well if cheese is available you bet that's gon-
Hey wait a sec haven't we speed dated before? Wow, so you just have a set number of questions you ask everyone you date? Well this is awkward.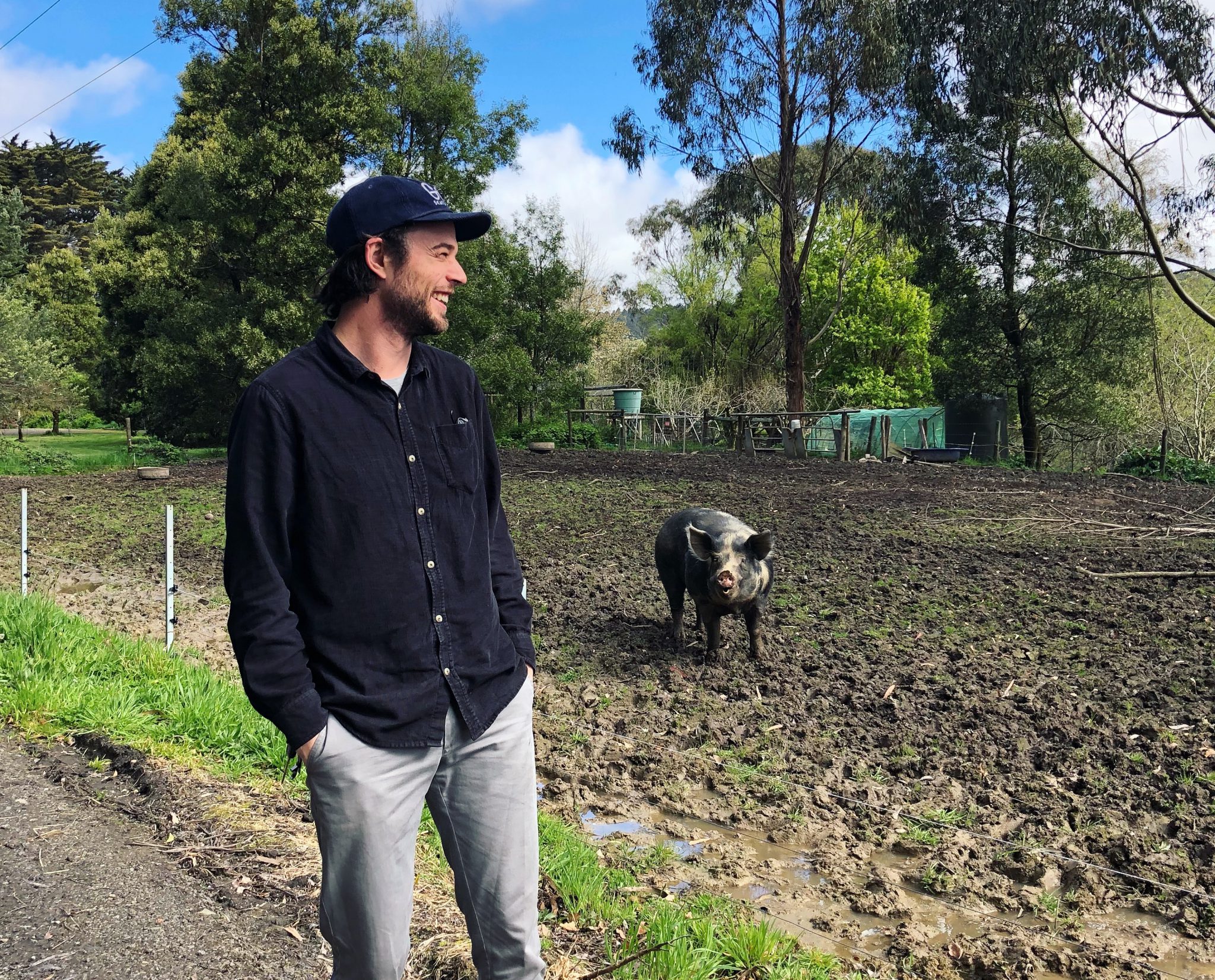 Chris

Where do we know you from?
I run Sunset Pig with my mate Kieran Daly.


What do you do with yourself?
Sunset Pig is a management and record label that we run out of Collingwood, VIC. We also just finished building our own recording studio next to our office, and I'm opening a bar with my other mate Jono Reisacher (who plays drums in department. and Joe Sewer – two of the bands on our record label) downstairs from the studio. Basically, we're a label, a management company, a recording studio and a bar, all run out of one space at 173 Johnston St, Collingwood.


Tell us the story behind your first email address.
Has someone set me up? What do you know? It's too grimy to write down.


Dog, cat or pets-are-kinda-cool-but-it's-not-the-end-of-the-world person?
I have a dog and I love him. His name is Cass, which is a girl's name, but he's a boy. He's sleek and fast.


How'd your decade go?
Gee wiz, what a question. Yeah, good. Thanks. I'm quite proud of what we're building and excited for the next ten.


What's your perfect Sunday?
Ahhh, I've recently realised I'm only truly relaxed for three hours each week and that's on Sunday evenings, so Sundays are quite important to me. During this time, I usually watch the SBS food channel and pat my dog. I also like sport, a lot, so I'll watch sport. I don't really mind which sport.
Are you asleep yet? That's the point…
Sunset Pigmas takes place this Saturday, December 21st, at the Gasometer Hotel from 7pm. Tickets are available
here
or from the door at the event.