Music / Premieres
Premiere:
Sunfruits - Above The Clouds
Expanding on the wonky, hook-laden psych pop that their exciting inaugural year was built around, Sunfruits have hit the decade dancing with their cunningly-written nod to four-to-the-floor 70's disco, 'Above The Clouds'.
Following on from an electric 2019 that saw them release the woozy, 60's pop tinged 'All I Want' and catchy-as-hell 'Sunfruits' and take their groovy guitar-pop north of the Murray a handful of times, Sunfruits have wasted no time stamping their mark on the new decade with their latest serving of wonky psychedelia, 'Above The Clouds'.

Kicking things off with the sort of jangly, 60's rock inspired guitar hook we've learnt to expect from a Sunfruits jam, things quickly head in an unexpectedly disco-influenced direction that'll find you engulfed by a four-to-the-floor beat, waves of synth strings and hypnotic vocoder melodies. However, once the dual vocals of Winter McQuinn and Acacia Coates kick in and you start sinking below the tracks initial shiny, upbeat facade, you'll find a grim, dystopian subject matter hiding below the surface, with Sunfruits "bringing danceable music into harmony with the apocalypse" in the face of the current environmental crisis.

'Above The Clouds' is an entrancing burst of cleverly written psych-pop that would be quite unsettling if not so irresistibly groovy. It also has us all kinds of excited for what sort of treats could be hiding within Sunfruits' debut EP Certified Organic that you'll be able to wrap your ears around in one short months time.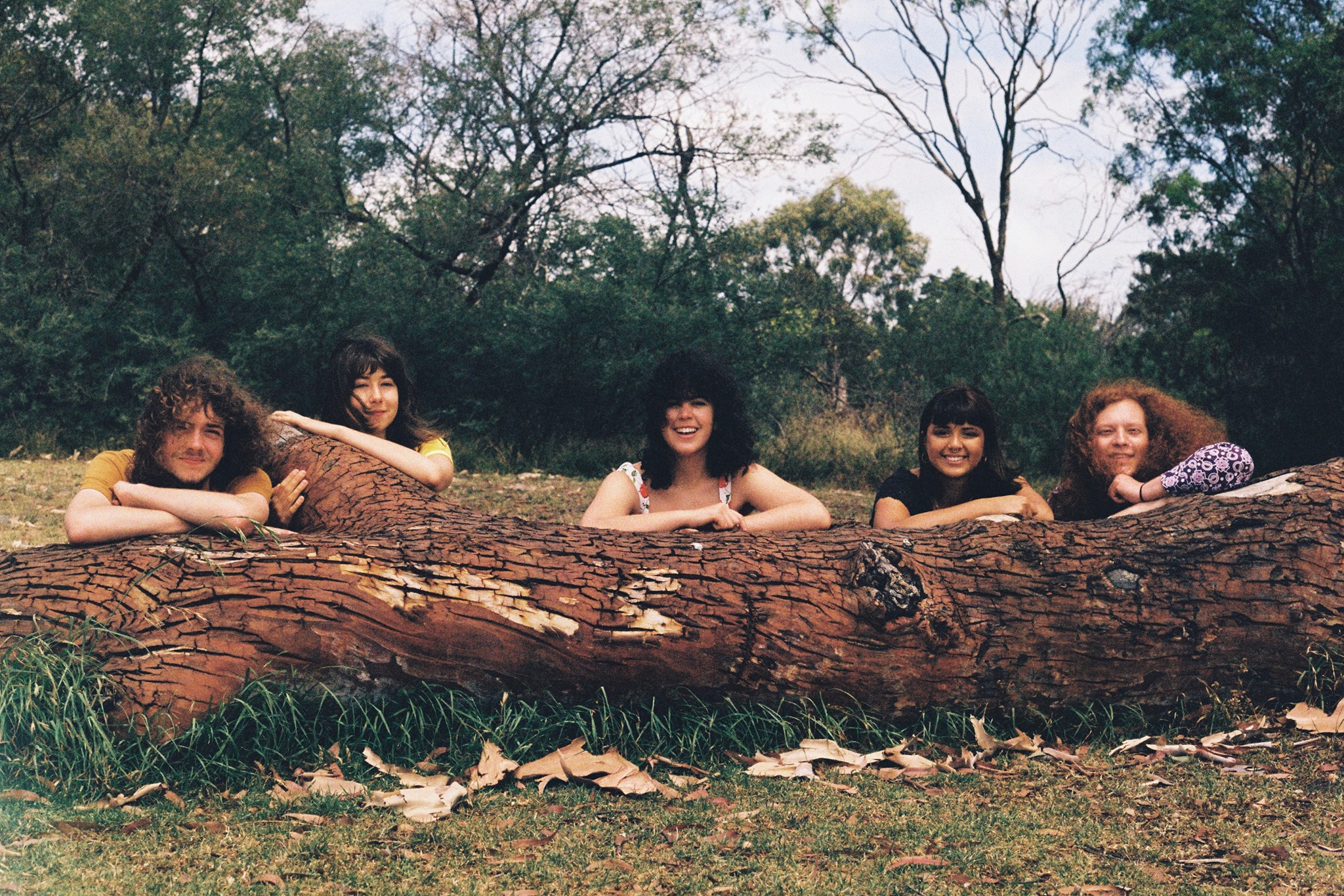 Get ahold of 'Above The Clouds' above and keep an eye out for Certified Organic preorders being announced extremely soon via Third Eye Stimuli Records and Six Tonne De Chair Records.