Music / Premieres
Video Premiere:
El Tee - Keep Walking
Back with her first music video of the year, Californian-Melbournian artist El Tee returns with 'Keep Walking', a striking foray into earnest pop that holds a strong focus on honesty and moving forward.
It's hard for any artist to be defined by their vulnerability. For El Tee - the moniker of Californian-Melbournian Lauren Tarver - this prospect seems effortless. Since joining Melbourne's rich music scene in 2018, Lauren has formed an intimate sound led by this vulnerability - a product of endless self-reflection and honest writing. Following the release of tracks 'Hold On' and 2019's 'How I Like It', listeners have watched Lauren's introspective songwriting grow and unravel into more ambitious territory. 

Continuing her streak of releases, today we're excited to premiere 'Keep Walking', Lauren's first track of 2020 that finds El Tee at her most emotionally powerful. Backed by a tangle of placid guitar jangles over a sturdy rhythm section, 'Keep Walking' finds the narrator in a state of frustration, looking for an escape while confiding in their own fragmented emotions. The accompanying Daniel Cahill shot clip follows Lauren living through her feelings - ruminating and overthinking during periods of isolation. Amidst themes of perseverance and lost love, Lauren's approach to self-reflection shines - and the result might be El Tee's most refined and striking music yet.

Taking the reins on directing, Lauren's vision for 'Keep Walking' has her embedding a furthered sense of realism into the tracks themes of moving forward. Visuals of Lauren lying in bed, journaling and walking into open space reflect these themes perfectly - a contemplative state reinforced by the banal.

"I was interested in capturing mundane and domestic shots inside a house - alone," Lauren shares. "It's this contradiction and struggle that 'Keep Walking' speaks to - needing to be strong while moving on, but doubting you'll ever make it out the other side." 

Capturing the internal battle of moving on, 'Keep Walking' sees El Tee confident in her expression and fearless in exploring closure.  "Sometimes seeking closure after the end of a relationship manifests as a confident march around town. Other times it presents itself as an anxious nap in bed."

Accompanied by Daniel Cahill's stunning visuals and Lauren's thoughtful direction, 'Keep Walking' stands strong with the best of El Tee's work, an artist defining herself as equally unassuming as she is powerful.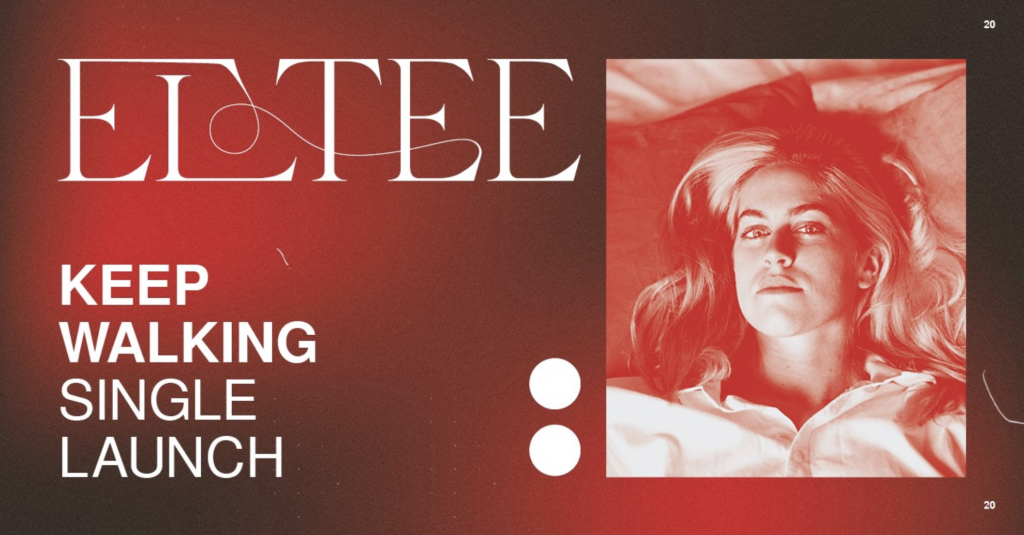 Watch the new clip for 'Keep Walking' above, and catch El Tee launching the single on Saturday, March 21st, at Nighthawks with Grand Pine and Juice Webster.