Music / Features
Track by Track:
Love Glove x SERF - Split EP
Reminiscing on the release of their split EP, Polish post-hardcore outfit Love Glove and Melbourne's own post-punk/synth pop madcap SERF take us through the tracks on their intercontinentally unlikely alliance. What started as a dream ended as a uniquely dreary portrait of the state of global affairs - Love Glove's abrasive dissonance and SERF's rippling electro-pop prove them an unexpected coupling, bound by their shared evocation of discontent.
Formed from the whims of a "spontaneous hang," Love Glove began when guitarist David Schindler and drummer Lukasz Hajduk sketched out eight songs in two days before recruiting the help of friends from Wroclaw's hardcore/alternative scene to flesh out the sound. Teeth rattling riffs surge beneath Szymon Kowalski's dreamy vocal delivery and the result is an unexpectedly smooth combination of melodic hardcore and shoegaze, drawing inspiration for their wistful themes and aggressive aesthetic from the 90s alt-rock scene.



 Awash with fluttering chorus pedals and bubbly basslines comes SERF, pseudonym for the self-proclaimed "agricultural labourer bound by the feudal system… and somewhat less bound multi-instrumentalist Rory Maxwell." An ode to simplicity, Maxwell's songs are sparsely composed and radiant with nostalgia. 'Daily Feed' and 'Fumigate' are both politically charged tracks, tackling media bias and climate change, respectively. Since the middle of 2018, SERF have been constructing a repertoire of consistently strong releases, including his EP Health & Education which received much positive acclaim. 



The two bands crossed paths one fateful night at The Old Bar in 2018, as Maxwell fondly recalls, they "maintained a mutual infatuation from which this split EP was born." In light of its release, we had the bands take us on a little tour of the house they've built together.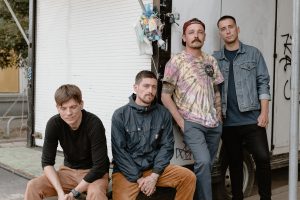 Love Glove - 'Solar Rise' 



This real thing will hunt you down. This is one of the first jams we wrote. At the time we didn't even have a name or an idea of what the band was going to sound like.  Also in that period of time we were working with another singer - our dear friend Igor Grudziński from the hardcore outfit The Dog who later left Love Glove due to personal reasons. It's one of the heaviest and grooviest songs in the batch. The final version differs a lot from the original. Screaming vocals were substituted with clean ones, but the breakdown in the middle gives you a hint what the track might have been in another, more vicious reincarnation.


Love Glove - 'Flowers of Society' 



 Jump into the depths - Let the fluid consume you. For some reason writing beats in 6/8 makes us cringe. It's also quite a favourite time signature of our guitar player. This resulted in a song which in my opinion is a battle between the drums and the guitar riff. Working title was "Hectic" which speaks for itself we think. The lyrics were written by already mentioned Igor G and we've sticked to them even after his departure.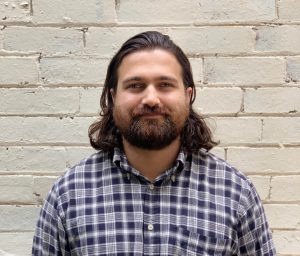 SERF - 'Daily Feed' 



 'Daily Feed' is a satirical number using graphic imagery to liken an unnamed media publication (they could be listening!!!) to a machine that feeds excrement to the masses. The song is anchored by a trebley baseline, my effort to channel an inner Peter Hook (Joy Division). Backpacking in Australia in late 2018 Łukasz (Love Glove's drummer) stumbled upon one of my first shows at Old Bar. This track was one Łukasz's favourites, and largely the reason Love Glove reached out to me to arrange a Split EP in the first place.  



 SERF - 'Fumigate' 



This track can be simply described as a climate-change love song. Making light of the pending environmental apocalypse, 'Fumigate' outlines a couple going on a date when it's 52 degrees. The introduction eases the listener in with flute synths reminiscent of the soundtrack of an early 90s budget TV show or as Łukasz aptly described - the sundown sequence from The Lion King. This is my first track I have recorded with my new telecaster, carrying the tune with chorus laden chords and arpeggios.

Catch SERF on the 19th and the 28th of March at the Grace Darling Hotel. Unfortunately Love Glove do not have any upcoming shows but hell, if you're in or around Wroclaw, go like their Facebook to stay in the know about future shows.