Music / Premieres
Video Premiere:
Dr Sure's Unusual Practice -
The Recording of Remember The Future? Vol.1
Following the release of Remember The Future Vol. 1 last month, Dr Sure's Unusual Practice have invited us into the studio to see what went down when they constructed their latest collection of weirdo post-punk.
Despite being one of the hardest working bands in Melbourne of recent times - having released their full-length debut album and two more EPs over the past year, as well as a string of runs up the east coast of Australia - the inner workings of Dr Sure's Unusual Practice appear far less frantic behind the scenes. Peaking in on the making of their latest release Remember The Future Vol. 1, in all its frenetic and absurdist glory, it's a real treat to observe the relaxed atmosphere that's seemingly at odds with the band's terse undercurrents - the band cracking gags and revealing goofy grins between (sometimes even during) the razor sharp takes that would eventually make up the EP.

However, beneath their chaotic post-punk tendencies and thunderous onstage personalities, it's clear we're dealing with a band that are as comfortable with each other as they are behind their instruments. To journey a little deeper behind the scenes, we had a chat with Dr Sure himself, Douglas Shaw, to find out some more about the recording of Remember The Future Vol. 1.
TJ: Hey Dougs, how's it going? While The West was recorded purely by yourself in your home studio, Remember The Future? Vol. 1 is the first Dr Sure's release with the whole band playing on it. Tell us how the new EP came about.


DS: Hey man, stayin sane! After the release of The West we'd been having heaps of fun playing together and I loved the extra level of intensity the band bought to those songs, it's really hard to kinda manufacture that energy doing it alone, so I floated the idea that we record the next release together. By the end of the year there were these four new tracks that we'd been playing on the last couple tours so we booked in a day and smashed them out. We recorded mostly live, just double tracked the vocals and overdubbed one of my guitar bits.


It must've been a bit of a relief getting out of your shed and surrendering engineering duties to Max Ducker. Was taking on less responsibilities this time around liberating? How do you think relinquishing some control changed things?


It was real nice - first time I've done that in years. Max has a sick little studio set-up that he knows back to front so a lot of the guesswork is taken out of it, he knows what works for his room. I wanted to take a step back in terms of production and just try to capture whatever happened in the room. I'd already done a bunch of pre-production while writing them and by the time we got in the studio we knew the songs really well so we ran them a couple times and we were happy.


Despite being recorded with the full band, the new EP still manages to capture that sort of constructed, meticulously layered sound of the first album. Whereas other bands might purposely lean towards a rawer live sound, was this a conscious decision or something that seemed natural?


I guess it was natural, cos that's just the way we play them live haha. With The West, there's definitely layers of synths and samples and some things that don't necessarily happen live but I didn't really feel the need to add anything with these ones. Max also has isolation cabinets for all the amps and stuff so there's not much bleed between instruments, which normally would lend itself to that rawer feel. There's a version of these tunes we recorded live in the shed and it's like the opposite end of the spectrum haha. I'm usually going into the first part of a mix with a subtractive approach, cleaning up and kind of getting rid of dodgy clusters of frequencies and stuff - that corrugated iron resonant hum. With these ones it was more of an additive approach, adding a bit of dirt, bit of flavour here and there.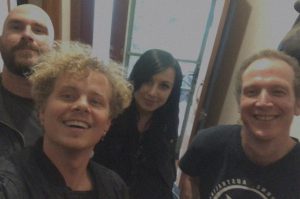 It's a pretty frantic listen. Any studio trickery you're willing to disclose to us?


My Juno 60 is too temperamental to leave the house these days so I recorded most the synth parts at home, made them into samples and triggered them through the MPC when we recorded. The Juno stopped turning on this week, needs a lot of love! My little brother found it on hard rubbish in Sydney a few years ago. What a find. Anyway I guess that's more necessity than trickery but that's all I got, it was all fairly low production high energy 98% octane. I can disclose that Max has two huskies and patting a sweet fluffy pup is great for general studio mood.


You're obviously backed by a pretty killer band, but did hitting the studio for the first reveal anything new to you about your bandmates. Anyone crack under the pressure?


It confirmed my suspicions that they're all better at their instruments than me haha, I wish I had some hot goss but they all nailed it. Jake broke a string the first take of the first song, which was actually our housemates bass. We replaced the string and I dunno if we ever told Puzz. Now Puzz knows why he's got a fresh E string. Sorry Siz, secrets out!


Last time we chatted you mentioned the process for creating The West, which you described as Reactive Composition. With the band more involved this time around, what was the writing process like for this EP?


Yeah I wrote them with a similar approach and still took fairly complete demos to the band. The main difference is The West was pretty much released at that demo stage, whereas we played these songs live a bunch so everyone kinda made the parts their own. Those subtle changes that happen when you play a song live developed before we recorded them, so they feel a bit more complete.



| | |
| --- | --- |
I'm guessing being stuck at home might be making home recording a pretty obvious choice for whatever comes next for Dr Sure's Unusual Practice. Any idea what that might be?


Hard to say right now! I've got an album or two worth of songs that I kinda still wanna work on with the band. We were about to go in and record Remember The Future? Vol. 2 when this all went down so I'd say once we can legally get in a room, we'll get those down then start working on a full length. Might do a solo one in the meantime. Been writing/recording for sure, just not in a mad rush. Seems like a good opportunity for society to slow down, step off the hamster wheel.


What's your tip for self care during isolation?


I've been walking the Merri Creek! Some fresh air and a dose of nature every couple days keeps the demon's away.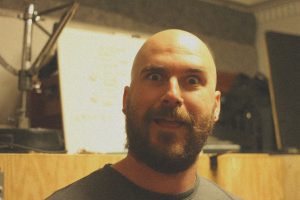 Remember The Future? Vol. 1
is out now - head to
marthouserecords.com
to purchase the EP on limited hot pink 7" vinyl.