Music / Premieres
Premiere:
Trace Decay - Photobooth
Today we have the pleasure of premiering indie-pop rock duo Trace Decay's new single 'Photobooth' before its official release tomorrow, and it's a heart stirring, ethereal experience to listen to. In celebration of this fan-favourite track, we had a chat to the band about the life and times of Trace Decay.
Melbourne-based indie-pop duo Trace Decay have spent the past year garnering a devout fanbase from a plethora of shows, supporting the likes of San Mei, Fletcher Gull and Royal East. The band has already released some stellar tracks, from the psych-rock 'Passivity' to the synth-pop 'Hindsight', and 'Photobooth' is the latest chapter in the Trace Decay odyssey.

The track, written by frontman and songwriter Jordan De Pas, laments over a past relationship after the discovery of some old photographs, and the emotions that they evoked. The ballad tugs at the heart strings as a simple synth, acoustic guitar and vocal track draws us inward. Layers of synths and harmonies gradually add to the tapestry of sound, colouring the soundscape with enthralling brush strokes. The simple melody and chord progression works to lull the listener into a dreamy trance, as the euphoric symphony builds to a climax before dissipating, leaving a lone guitar, synth and vocal track, back where it all began.

Jordan explains: "'Photobooth' was one of those songs that came almost fully formed the moment I started writing and recording it. The lyrics were written almost instantly and everything fell into place from there… I needed to write this song to help me move forward with my life and stop hanging onto the past. Funnily enough the only reason I started writing this song was because I was going through my laptop and found old photos from a previous relationship which made me feel both sad and optimistic"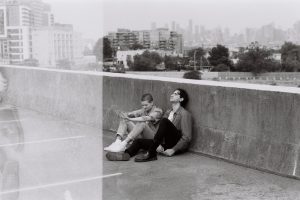 In the wake of the band's energy-charged tracks, 'Photobooth' is a relishable addition to their collection, proving how well the duo can blend genres and influences. Trace Decay are a true amalgam of new and old, and we are looking forward to seeing what they have in store. We were fortunate to chat with them about their music and evolution.

TJ: Hey Jordan and Jeri, of all you tracks, can you pick a favourite?

Jordan: This is like the equivalent of asking who your favourite child is! It's a tricky one.. We've been slowly writing and recording our debut EP and there's a track on there called 'Empty Handed' which is probably my favourite atm. Check back with me in a few weeks though as it'll probably be different.

…and your least favourite?

Jordan: I've written so many joke songs over the years but some of them have been pretty bad. I'd probably say the worst though would have been this song I wrote when I was 16 to impress a girl I liked. I was mostly writing punk music and she was into surfy/ acoustic rock, so I took it upon myself to write this boring, slow tempo Jack Johnson wannabe track which she didn't even listen to in the end. I found the demo a few months ago and was like, wow…

You've played some really great shows in the past year, was there any that really stood out?

Jeri: This is an easy one! Has to be the 'Passivity' single launch upstairs at The Gasometer in 2019. We somehow sold out the room and the vibe throughout the whole night was really special. It was really great to feel support like that and I think it really pushed us to be more confident in ourselves, the content we're creating and our live shows!
Though I'm sure they haven't all been like that, have they?

Jeri: When I was younger I played in a couple of hardcore bands, and looking back a lot of those gigs could be classified as the 'worst gig'. A whole lot of bro culture and "you're pretty good for a girl" by random audience members. Not a highlight.

Have you been given any really poignant advice in your time?

Jordan: My old band manager used to always say this whenever I wrote a new demo and sent it to him "it's cool, but it's not a hit, write more fucking hits". From that point on I decided to focus more on structure and pop sensibilities which eventually turned into the main Trace Decay formula.

What has been the highlight of your Trace Decay journey as of yet?

Jordan: Probably one of the best moments was the very first time we came together to rehearse the songs I had written. It was the first time I'd heard them played live by an actual band and it was honestly a very special moment. A close second would have to be our sold out single launch at The Gasometer in 2019. The energy was crazy and I was so humbled by the amount of people that actually showed up.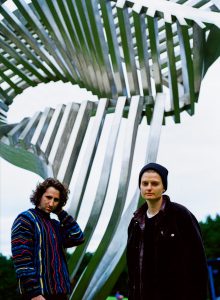 Check out 'Photobooth' above and follow Trace Decay's socials for more music and updates.