Music / Premieres
Track by Track:
Bares - Overdue
Earlier today, indie-pop talent Bares dropped her sophomore EP Overdue, a stripped-back record brimming with heartfelt admissions and gentle folk-pop flourishes, and to celebrate its release, we asked Ella Sterland, the mind behind Bares, to invite us inside the world of her most personal record yet and take us through it track by track.
Coming off the colossal success from her single 'Montage,' which is close to hitting 300,000 streams on Spotify, Bares has been busy creating a new but starkly different EP while in the confines of lockdown. Compared to her debut self-titled EP, Overdue showcases Bares talents in a more reserved and vulnerable sense. The tracks are heavily intimate and communicate to listeners a catharsis - an 'overdue' step before allowing oneself to move forward.

Overdue can only be described as a collection of music written straight from the heart. From the very beginning of the record, listeners are captivated by delicate acoustic guitar work and hauntingly stunning vocals performed by Ella. The opening number 'Grow' works as an overture to their entire record, perfectly setting up the rest of the album before delving into the second track. The lightness of sounds collaborating with each other create an almost enchanting experience, bringing audiences to a state of complete serenity.

Despite the contrast in sound to her 'glittery-pop' self-titled EP, Bares remains true to her musical inspirations, creating something that is completely her. The EP is made up of predominantly acoustic tracks, with diverse guitar melodies and angelic vocal expressions with a stand-out vocal moment being 'Tickets,' which sees Ella showcasing her fluttery high-register vocal ability. One thing that can't be denied is that Ella's talent for storytelling through lyrical melody is beyond reproach.

Highlights across the EP are plentiful - 'Gone' is a heartbreakingly beautiful ballad about broken promises and the sadness that comes with being left behind; 'April' transports listeners to a field with its tranquil guitar work and breezy melody, its soothing mood contradicted by sombre lyrics that deal with feelings of insecurity; and the EP's most uplifting moment 'Calendars' tells the not entirely unexpected story of a couple getting married over Zoom, due to the way our world has changed.

Overdue is the perfect example of an honest songwriter's inner monologue as she recounts memories of her life, narrating them amidst gloriously mild-tempered instrumentation to strike a chord with listeners. According to Ella, "Overdue as a project, is a mix of songs I feel have been on my heart for a few years, and songs in a style that I would like to venture into. The project follows a journey of self understanding, and the songs represent becoming a person who learns to look more outwardly into the world, rather than someone who fixates on their individual journey and struggles."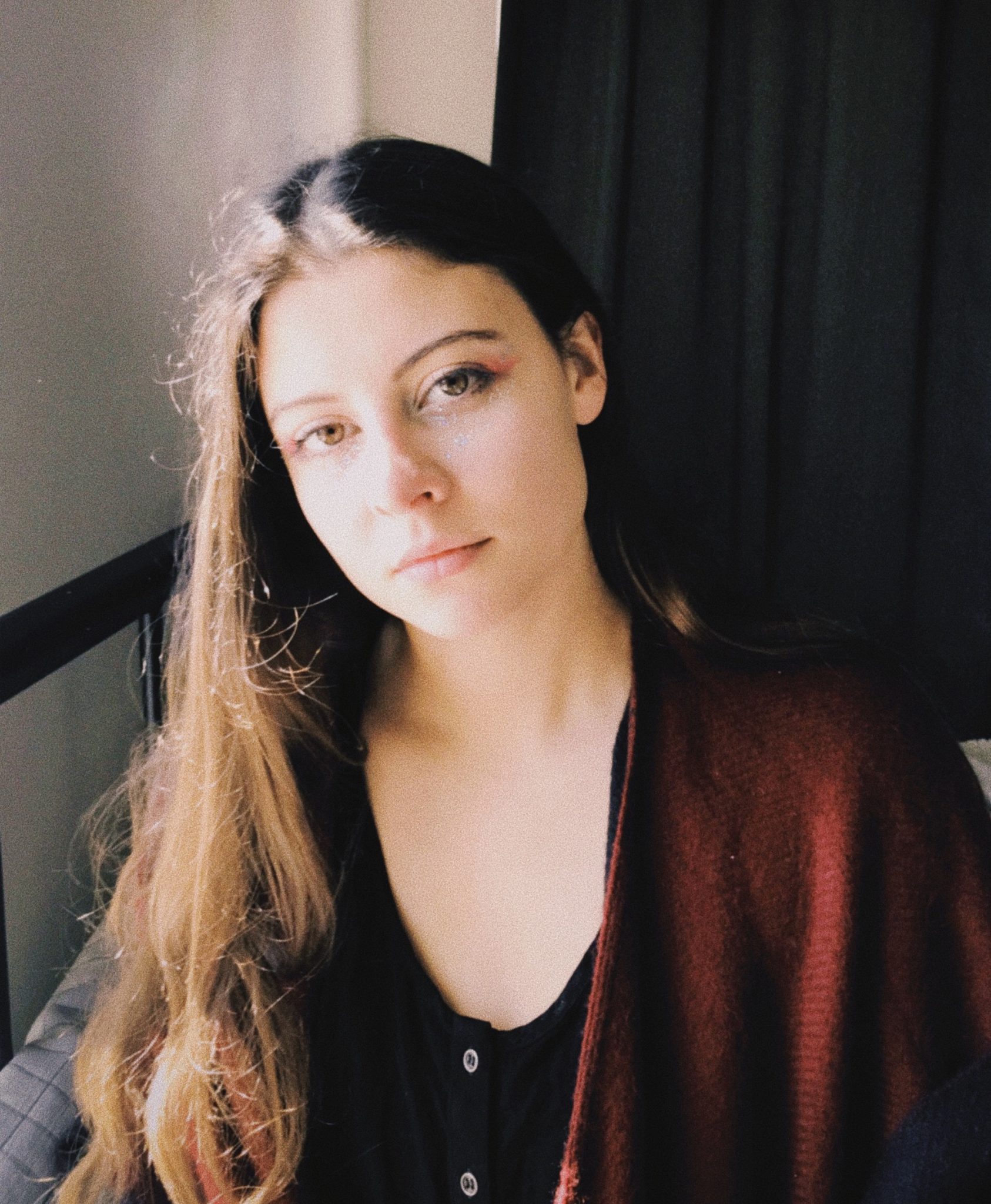 Grow

I wrote 'Grow' with the intention of creating a song that could be written from the perspective of a loving god-like figure, or a parent who is speaking to their child. I specifically pictured a character like Link or Red at the beginning of an adventure driven RPG game being spoken to by a higher power who is preparing them for the journey ahead. "I didn't have to go, leave you all alone. Give you a sword and shield, and hope that they do yield and let you grow". Playing an adventure game is less fun if there is an all-knowing character completing all the tasks for you before you get to them. I think that this represents my relationship and understanding of God or a parent that leaves us equipped enough to face the world without holding our hand the whole way through. It can be hard and scary to be left to your own devices, but you are never really alone, and support is around you should you seek it

Gone

'Gone' is a letter to the person who makes the effort to tell you they won't leave, only to break that promise in a way that makes you feel as if you should have known better than to take them by their word. When someone leaves you in an unexpected way, it's easy to blame yourself and your shortcomings as the foundation of their betrayal, but it often boils down to their own fear and doubt in themselves. You can feel the grief of losing someone who you thought would stick around, but it's important to reflect on how it could be rooted in their own issues and not yours.

April

'April' is a song about self-assurance and boldness in the face of making decisions that were hard to arrive at. Time is an important ingredient in understanding yourself and your needs, and it's better to take the time to make the right decision than to rush into the wrong decision. 'April' is a song about sticking to the path you choose for yourself and knowing that things will work out eventually.

Tickets

Entering new relationships can be frightening when you feel held back because of your insecurities and 'baggage', but there is a special sense of belonging that comes when those things don't matter to the other person. 'Tickets' is a song about how unbelievable it can feel to find someone who is smitten even though you feel as though you don't have much to offer. These kinds of precious people can help you to see yourself differently, and encourage you to also want to see the world from a brighter perspective.

Calendars

I wrote 'Calendars' after being inspired by two close friends who got married over Zoom, despite all their wedding plans falling through because of the COVID-19 pandemic. I wanted this song to speak to the fact that their love for each other was so much more than a party, even though it was a shame the party didn't go ahead. I think it's okay to grieve about things not being the way you planned, and a ceremony would have been a great display of their love for each other, but the wedding wasn't the foundation of their love. "We never needed the bells, but it's nice when the spell's underway. But it's never changed the way I see your face". A party would have been so fun and beautiful, but it is nothing compared to their love for each other.

Take You Home

Whenever I'm feeling hopelessness and panic, I will often watch a Miyazaki film and reflect on the gentle beauty of the animation as a way to feel a sense of peace. A scene from the film Nausicaä Of The Valley Of The Wind depicts an underground sanctuary beneath the toxic jungle above, and the imagery of this scene is so beautiful that I often skip to just this section of the film. I wanted to write a song that represented the feelings I got when I watched this scene, or when I was exposed to beauty that helped to calm my spirit when I felt anxious - a feeling I was experiencing regularly in light of the Coronavirus pandemic.
Overdue is out now on all platforms, and be sure to follow Bares below to keep up to date with her music.