Music / Premieres
Premiere:
The Fainters - Guide Me To Beauty
Picking up where their EP You're Doing Something Right Though left off last year, indie-pop enthusiasts The Fainters are back with the enjoyable and jangling single 'Guide Me To Beauty'.
It's a surprise to learn that The Fainters are a Melbourne band but at first listen because their sound feels like it fits well with Glasgow's rich indie-pop tapestry. At times they hazily roll like The Pastels; at other moments, the considered melancholic tones bear similarity to contemporaries Spinning Coin. The band themselves have cited Belle and Sebastian as a major influence and this can be felt everywhere. The album cover for their 2019 EP You're Doing Something Right Though paid homage to Belle and Sebastian's iconic album artworks - usually a candid shot of an contemplative individual under strong and vivid colour.

Mixed and mastered by Tom Thomson again, the single features much of the same hallmarks of last year's EP. The jangling guitars remain but their pace is increased in comparison with their previous slower songs ('My Ghost 2' and 'Melbourne Demons'), as if The Fainters wish to make a louder statement in 2020. 'Guide Me To Beauty' never wavers over its five minute length through their curious hooks and endearing lyricism. Jach is a tender vocalist, strongly echoing - whether intentional or not - Belle and Sebastian's Stuart Murdoch, all lightness and sensitivity. As the song erupts at each chorus, Jach cries "it's a cruel world" and we can ruefully agree, making his hopeful imploration "guide me to beauty" moments later all the more needed.

The band had this to say about the song: "'Guide Me To Beauty' has become a staple of our live sets and one which often gets the crowd dancing and rocking. I like the way there's a bit of ying and yang in the song, in that the lyrics say it's a cruel world, but there's also the possibility for beauty within that world. And I also think there's a bit of a loud/quiet/loud thing going on which is influenced by bands like the Pixies. I hope that the song inspires people to keep looking for beauty in the world, even if they're enduring hardship."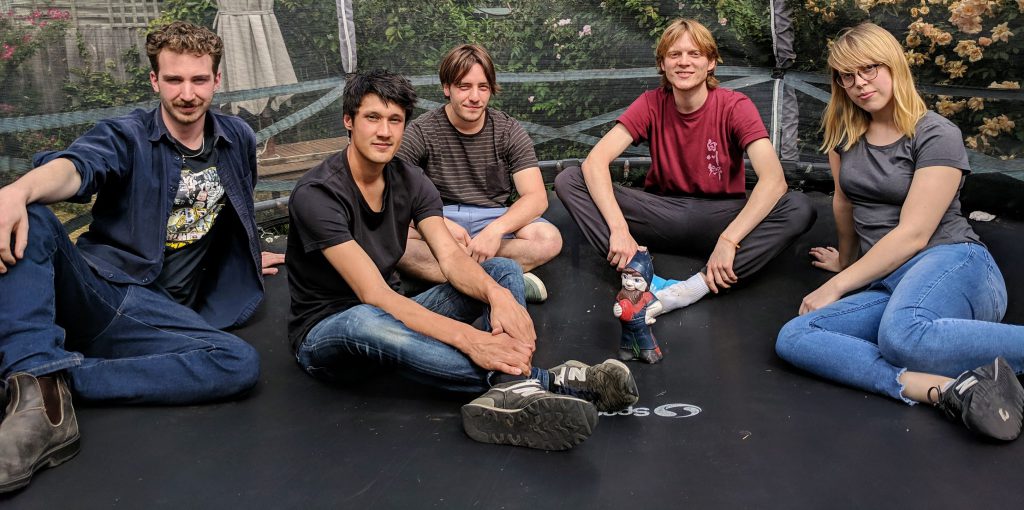 Check out 'Guide Me To Beauty' above, and keep up to date with The Fainters by following them below.