Music / Premieres
Premiere:
Stella Bridie - My Girl
Following the release of 2019's 'Dog Bite', Melbourne singer-songwriter Stella Bridie has returned today with 'My Girl', a track lush in its poetic and resonant themes. Unpacking a devotion for fleeting relationships, 'My Girl' finds power in an orchestral setting - an emotional slowburn fit for the love-addled onlooker. 
Led by a soft piano pedal that expands and condenses alongside the track's natural ebb and flow, 'My Girl' has Stella Bridie establishing a stirring atmosphere as she embraces an organic sound far from the rock qualities of last year's 'Dog Bite'. Replacing guitars with cello and lush harmonies, 'My Girl' finds Stella at her most profound and emotionally potent - a beauty of composition fresh on the ears. Recorded over the span of a few months, the track took shape across three different studio spaces with the help of Soren Maryasin (The Teskey Brothers). Helming the production on the track, Maryasin worked with Stella to build the track's evocative setting. "We were trying to beat the song up until it did what we wanted it to do," says Stella, speaking on her time working with Maryasin. 

With resonant melody and thoughtful lyricism, 'My Girl' feels comfortable amongst the likes of Phoebe Bridgers or Lucy Dacus - love-sick and addled by circumstance, Stella Bridie navigates themes of loss with a unique charm across the track. Following these lucid feelings, one's own disconnect from relationships finds the forefront on 'My Girl'. "It's embarrassing to realise that you've become too much or too tiresome for people; it's embarrassing to be the one with the most to lose."

Speaking on the track, Stella's authentic nature shines through, an honest songwriter working to unpack and grapple with complex emotions. "I write a lot about shame and embarrassment because it's a good way of getting a handle on those things, and 'My Girl' is an extension of that."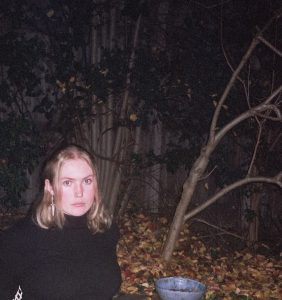 Listen to 'My Girl' above, and keep up to date with Stella by following her below.