Regulars / Homebodies
Homebodies -
Staying In with James Devlin
While our days in lockdown keep ticking by, we've been taking a moment to check in on some favourite locals to find out what they're doing with their time in isolation.

James Devlin coincidentally lives in the same house as the last two Homebodies guests, but that doesn't make him any less notable. Best known for his work as the co-host of The Rat Race Podcast and Tribal Council, he's also a freelance designer and animator, a part-time gamer, and if he's not cooking up a storm in the kitchen at The Curtin, he'll be spinning wax on the decks. He's also in Tripswitch because, let's face it, who isn't?

What can't this guy do!?
In the midst of lockdown, here's what James has been up to.
What's keeping you busy?
I've been pretty lucky and have had basically no interruptions to my day job since COVID started so I've still been busy with that most days. I've also been working on a few fun freelance design and animation projects which I'm really excited about. Hopefully they'll all be launching/getting released soon. I've also just started an online 3D animation course to learn more Cinema 4D and that's been super fun so far. Weirdly I feel busier than ever?
What are you reading?
I just finished listening to the audiobooks for both of James Acaster's books
Classic Scrapes
and
Perfect Sound Whatever
. Both really fun and funny.
What are you listening to?
Tripswitch
demos.
What are you watching?
I've really been watching a whole lot of things in lockdown, I've rekindled my love of sport and have been watching heaps of soccer and footy. I've also been watching lots of TV shows and movies, my standouts have been
Devs
,
Watchmen
,
Fleabag
,
Shrek Retold
and
Sunderland 'Til I Die
.
Anything happening in the kitchen?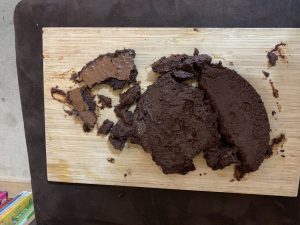 What's something keeping you inspired?
I've been really inspired by a lot of animation work recently, pretty much anything
Buck
and
Gunner
put out is incredible and is constant inspiration.
Anything you're doing differently?
I've started going for runs and actually enjoying them? Follow me on Strava for updates.
What's the worst isolation idea you've had so far?
Deep fried Mars bars off Uber Eats.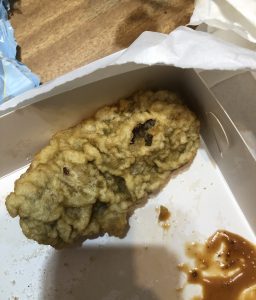 How can we support you?
Check out my website or listen to some old episodes of The Rat Race Podcast.