Music / Features
Everything Evolves -
A Chat with Velvet Bloom
The neo-soul, alternative-rock, jazz-pop amalgam that is Velvet Bloom has returned once again with their latest single '7hundred25', a mournful yet reflective track about the changing nature of relationships over time. We were lucky enough to chat to lead vocalist Maddy Herbert about how the track came to be.
Velvet Bloom is no stranger to us here at Trouble Juice, coming off the back of their acclaimed singles 'DM Me' and 'Standards'. Their blend of smooth neo-soul grooves with the punch of an alternativ- rock band is singularly distinctive, coupled with their truly masterful musicianship making them one of most captivating bands on the scene. Velvet Bloom have made significant waves in their home state of Victoria winning them the Listen Up Music Org's 2019 national Songs That Heal competition.

Though a slight change of pace for the band, their latest single '7hundred25' is no less evocative than any of their previous releases, it's enthralling neo-soul presence anchored by a folkier backbone. Introduced by a gentle fade-in of an acoustic guitar, the track slowly expands around Maddy's elegant vocals, before layers of instrumentation emerge to engulf the track into an ethereal orchestral experience, weighted with rich emotion. You could spend an hour picking apart all the sections from the resonating grand piano to glassy guitar chords to the choral backing harmonies.

We had the pleasure of chatting to lead vocalist and founder Maddy Herbert about just what went into making '7hundred25' what it is.


We start our conversation speaking about the Cousin Will Record's Compilation on which '7hundred25' was released, alongside other artists such as The Grogans, Outtatime and The Gurdies.

"We love Cousin Will and we love The Grogans and we've been performing with them for a really long time… Will asked us to be a part of the compilation, and with this year, COVID-19 has kept pushing everything back I'm so happy for it to be coming out, it's been such a long time coming… There is a whole heap of artists we're excited for you to hear."

One of Velvet Bloom's signature traits is their ability to shift and metamorphosize in their musicality but also their makeup, taking on different incarnations with any combination of Maddy and her fellow members, from solo performances all the way to the full five piece known live as Velvet Bloom and the Vito Collective. Maddy continued on explain how this collaborative process affected the recording of '7hundred25' while opening up about the deep love and respect she has for her fellow bandmates.

"Our process for recording is usually hiring a studio and getting in there for the day and recording all the instrumentation, and a vocals another time and we know exactly what we're doing and smash it out that way. But with this track we were really able to refine it with Quin Grunden who did all the mixing. We had maybe six sessions with him and in between that we went home and listened to it and thought about different elements to it we'd like to add it, so it was a really fun process… We recorded it in Boxhill with this grand piano and also used this bow which vibrates the strings of a guitar. Our guitarist Alex just smashed it out, he has so many guitar parts in there. It started off as this really raw acoustic track, and I wanted it to evolve and I think it turned out exactly how I envisioned it, but watching it come together, that was so incredible and watching Yara play keys on this incredible grand piano was so imperative to our creative process."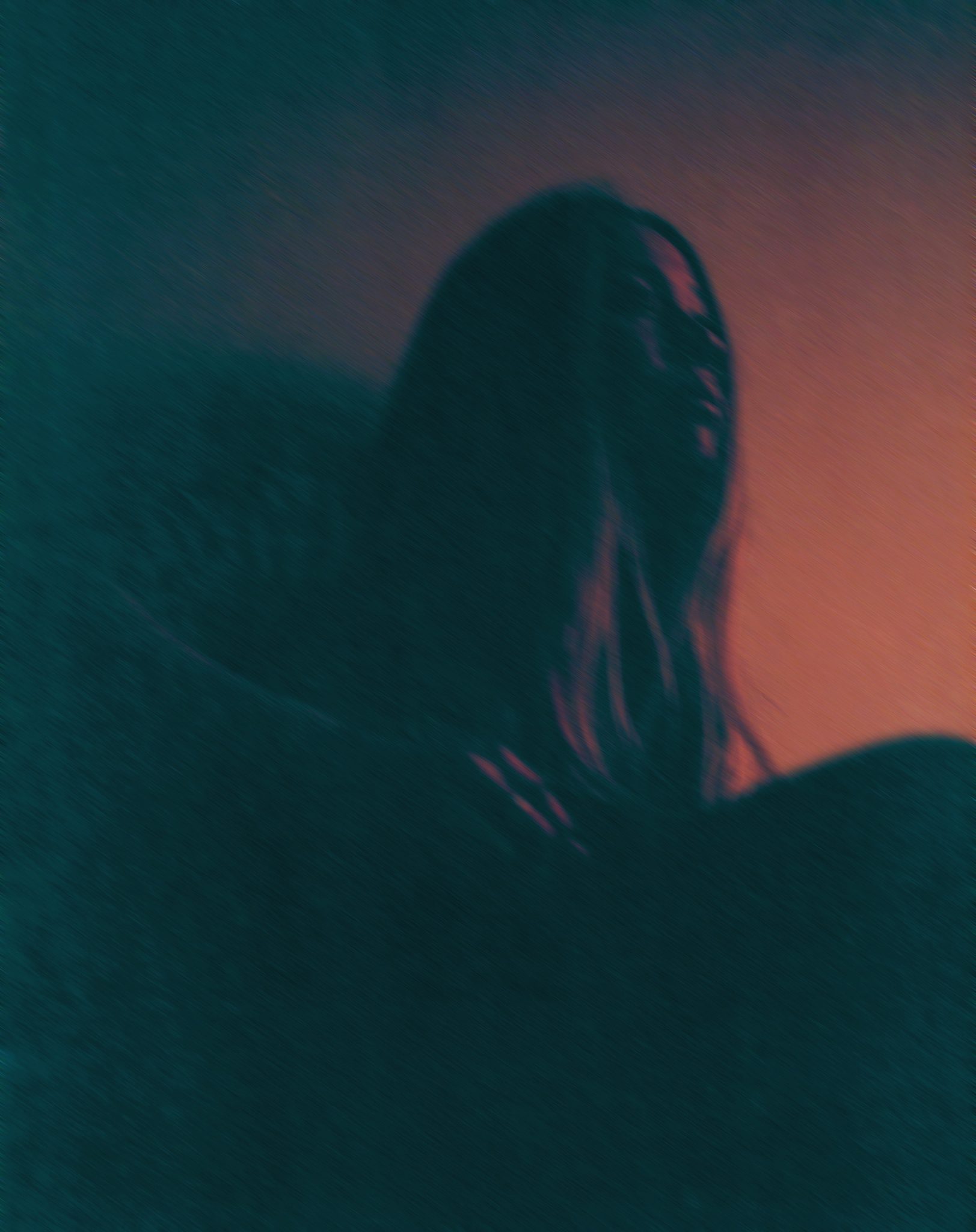 Our topic of conversation turned to Velvet Blooms writing process.

"Each song is different, with its writing process. I will usually start everything, I'll write the chord progressions and at some point I'll bring it to the band. Sometimes it's completely finished, sometimes it's almost finished, but usually it's a pretty solid structure at the time when I bring it to the band and then sometimes it progresses a lot - for example a song like 'Standards', I had a completely different chord progression and my guitarist really workshopped that one and that was a lot more of a collaborative process. We had kind of been rehearsing that but hadn't really gotten anywhere until we were on tour and had four days in Byron… we had everything set up in the lounge room so we could write some things so we ended up coming up with 'Standards'. That half time bit, I can't remember if it was the bassist or drummer, Nic or Rennick, but it just changed the song."

That brought to '7hundred25', there is some rawness there that comes from an artist navigating their own life experiences with a part of themselves that is about to go out on display to the world, while knowing that it also concerns someone else's experiences.

"I wrote this track about the end of a relationship… the person who I wrote it about was an extremely lovely person and we were just going in very different directions in life. It was kind of about accepting that and moving forward with it, instead of dwelling on the fact that there were a lot of aspects about our relationship that had changed. Everything evolves and people evolve and move forward and grow… especially if you are in a relationship with someone who maybe isn't doing the same thing as you and want different things in life and you start questioning 'well where is my life going?'"

Maddy has been able to successfully build up her career as a full time musician through tireless hours of work, networking, exploring new opportunities and constantly honing her craft. Just like many in the music industry, Maddy was hit hard but has remain remarkably self-assured through this time.

"As a creative, you can always make different versions of whatever your work life looks like. And obviously this has been a difficult time for a lot of people and especially in the creative industries. But in saying that I'm not very good at switching off or winding down and this has given me time to focus on writing again, and I have written so much that's been the silver lining. I think it also gave me a bit of time to chill. At the start of the year I was driving around having the best time of my life but sometimes I do forget to just slow down and I think his obviously made me slow down. And who knows, maybe I was about to burn out and it was a blessing in disguise?

We leave the interview with some hint into the future for Velvet Bloom.

"There's this great thing, I don't know if you've heard of it called The Be Good Project… you'll get to hear an isolation recording. There are also a few things I'm not sure how much I am are allowed to talk about them. We've been invited to do some high production livestreams which I'm so excited to be a part of… Having a production team film the livestream makes it seem like an actual event where you're immersed in a creative space."
'7hundred25' features on the new Cousin Will Records compilation, which you can purchase on limited vinyl
here
. To keep up to date with Velvet Bloom follow them on their socials below.