Music / Premieres
Premiere:
Connor Black-Harry - Missing
Today we've got the pleasure of premiering Connor Black-Harry's new single 'Missing' - his first new music in three years, 'Missing' more than makes up for lost time by tangling all of Connor's beguiling songwriting prowess and emotional potency into three minutes of enthralling indie-folk.
Connor Black-Harry is one of those musical virtuosos that lead one into regretful flights of envy: he began playing piano at the age of four, busked around Melbourne from 11, before playing his first gig at the Workers Club when he was just 15. A consistent session musician, having played with the likes of Gretta Ray, Nancie Schipper, and Chitra, it's now his time to commit to music on his own.

His first single is 'Missing', an aching exploration of the stresses and strains that mental health can place upon a relationship. The crux of the song was actually written a few years ago, as Black-Harry finished high school. "It's hard to be a bystander to a loved ones dwindling mental health," he shares about 'Missing'. "It's harder when you feel like you've played a hand in it. The hardest part is silencing the internal jury and allowing the realisation that you don't have their answers, you can only help search."

Gretta Ray actually features on the single, lending her considerable vocal talents. Her wordless tenderness fills the quiet spaces where Black-Harry pauses; her tight harmonies coalesce delicately with his soft vocal elsewhere. The lyrics in 'Missing' are sparse but moving. "After all this time you've been gone / I know it's you that I've been missing," Black-Harry sings as harmonies gracefully swell up. In the second verse, he then considers how our fragility can hide in the shadows: "Those dark moon eyes you hide behind / The smile that always seems to quiver." The song closes with Black-Harry stressing his yearning one last time, whispering "I know it's you that I've been missing."

Matt Corby feels like an obvious touchstone for Black-Harry, in their shared emotive earnestness; the early acoustic folk work of Bon Iver feels close, too, as an inspiration. Pandemic-permitting, Connor's debut EP will be released in April of next year, and if 'Missing' is anything to go by, expect an exquisite collection of emotional indie-folk that could comfortably hold up alongside any of these heavyweights.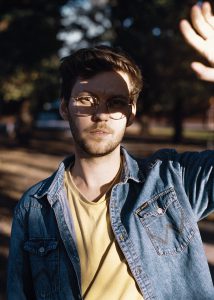 Follow Connor Black-Harry below to keep up with everything he has going on, as he gears up to release his debut EP next year.