Music / Premieres
Premiere:
Cut Wire - Waste My Life
Elusive. Enigmatic. Essential. Cut Wire have sauntered into our collective cultural conscience with their simmering debut single, 'Waste My Life' - at once it is harsh and tender, confident and unsure, and it sounds like an intercepted transmission from a spaceship that has lost its way.

We reached out to Cut Wire who had the good grace to help guide us through this mesmerising song and its equally disorientating film clip.
Cut Wire have arrived with a distinguished, unforgiving first single. Hailing from a swathe of Naarm/Melbourne bands (Uva Ursi, Perfect Whip, Forever Renter) Cut Wire is made up of Emmy Porter, Echo Nadin, Jaz Goodrich and Albert Orr. They've concocted a swirling mass of ambient sounds (including vocals) that twists and traipses overhead, with the rhythm section driving forward at ground level with motorik urgency. The clockwork steadiness of the rhythm section and the ethereal vocals create a cognitive disconnect that alludes to something alien, something not of this world - like a transmission from a lost spaceship piloted by Ian Curtis.



At first it seems like a helter skelter, reverb drenched fever dream; and while this holds true it is also so much more. The vocal performances in this song are truly the main attraction. They loop and play around each other in almost polyrhythmic fashion, and when they do all line up for the chorus it's one fleeting moment of resolve before it moves on, leaving you aching for more. The song is almost episodic in this way, nothing ever feels like it's repeating but it always feels established, familiar. Their immense and collective song writing skill is never shoved in your face but becomes obvious throughout the course of the song. It's this understated approach and clear technical expertise that cements Cut Wire completely outside of empty avant-garde posturing.



The film clip plays a very similar role. With its central colour palette and its expansive and beautifully chosen scenes from an unsettlingly mundane, hyper-urban world, it's a decisive piece that disorients you in the most intriguing way. Sleaze, construction, self-expression, someone in a robot mask. There's not much more you could ask for.


We ambushed Cut Wire on their way out of the house to ask them some questions about their place in the universe and where to keep your sauce.


TJ: Do you ever think about space?


CW: 
All the fucking time. Usually in conjunction with the cosmos, aliens, and Carl Sagan. We miss Pluto.

What was the last song you listened to? (no cheating)

Real mixed bag here. Some Dolly Parton, Warpaint, Tomahawk. 

Does sauce belong in the fridge or the pantry?

Ice box!

Who are some artists you'd like to share an ideal line-up with?

In an imaginary world, let's say a lineup with The Bee Gees, Depeche Mode, and Alannah Myles for lols. In the real world, we'd love to play with Ov Pain, SaD, and Mystery Guest.  

If Cut Wire were a superhero, what would their power and one weakness be?

Our power would probably be singing real nice harmonies. Our weakness would be no spatial awareness. Always tripping over each other on stage, Jaz knocking over the keyboard, etc.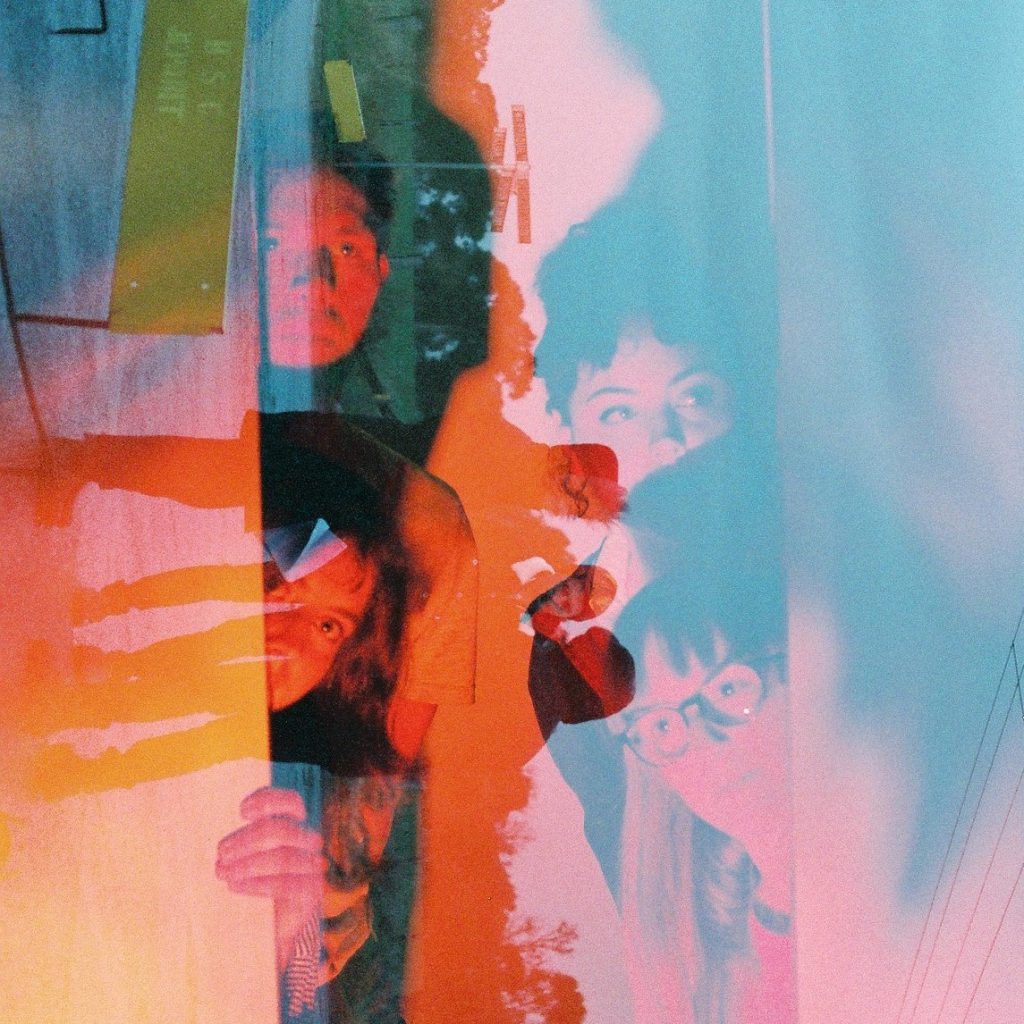 Did you record the single onto a cold war tape deck?

We wish we did! 'Waste My Life' was inspired by the recording style of the band Broadcast, who would experiment with plugging keyboards through various effect pedals and amplifiers. The drum beat for 'Waste My Life' was created by blasting a 1990's keyboard through a 30 Watt guitar amp. For Albie's vocal, we sent a microphone through five guitar pedals and out a speaker. It was very much an experiment in recording and writing simultaneously, which makes for a quite unique result, with lots of idiosyncrasies and imperfections. For example, the entire song is accidentally out of tune! You couldn't play along with it if you tried. 

Once we had the backbone of the song, Jaz and Echo added their interweaving vocals, and Emmy her gritty bassline. 

Did you record the film clip onto a cold war super 8?

Close! Albie made the clip by playing footage he took at the 2011 New York Halloween parade on a television and re-filming it using a camcorder wrapped in red cellophane. 

The result is like a frantic past memory, or someone else's fever dream. Multiple layers compressing each other. You can't always make sense of what is happening. Sometimes it's just movement and colour, then other times you see people or things that make sense to you. Much like how we remember fragments of dreams or past experiences. Although this one is in a vibrant neon red! We're all pretty into the neon aesthetic. 

Do you have any plans to overthrow the ruling class? If so, cool. If not, what are your plans for the future?

Perhaps overthrow is a little ambitious... We like to subvert expectations and question the status quo, so Albie sings the high falsetto parts, and Jaz and Echo sing the lower parts. The band name is also in the same vein. Not just talking about social issues, but playing an active role. Cutting through the wire fence. Cut wire. 

The spoken word lines in the song are taken from the book Lipstick Traces by Greil Marcus, which examines punk and counterculture movements of the 20th Century. It's a really inspiring and poetic book. It's now like a Cut Wire bible, and the music is like the Sunday Mass choir for the church of anti-establishment. 

We also have five other songs on the cooker.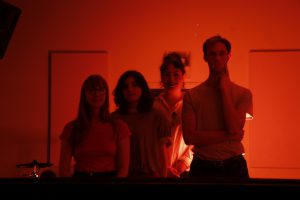 We are so excited for the day we can catch Cut Wire at the red-hot gig spot, but until then you can keep up to date with their comings and goings and find more hyper-urban space disco via the links below.