Music / Premieres
Premiere:
Wybie - Meet You Downstream
'Meet You Downstream' is the delicately playful, yet captivating adventurous new single from art-folk wizard Wybie that will dazzle you with its musicality, whilst embracing you like an old friend with its bucketloads of warm personality.
Written in November 2019 for Jess Zanoni's
Heavy Sleeves
event, 'Meet You Downstream' is the first release from a three track EP that Wybie, the uninhibited DIY folk project of guitarist/vocalist Kyle Muir, has been crafting for the better part of the last twelve months.
Built around the shimmering guitaristry that Kyle has been lending to a number of Melbourne acts including Hoi Palloi and Carcartu, 'Meet You Downstream' is a gentle, weaving journey that you'll find yourself thrilled to be a part of - not as much a raft on the Murray River in July but a leaf flowing down Merri Creek in November. For its near four-minute runtime, Wybie's inviting vocal and meticulous, meditative fingerpicked guitar entwines itself around Huw Charles-Walsh's thrilling drumming style and Jess Thame's stirring violin with encapsulating results.
On the writing and recording process, Kyle elaborates "'Meet You Downstream' was written in November 2019 for an event called
Heavy Sleeves
started by Jess Zanoni.
Heavy Sleeves
is a cross collaborative event with poetry and music so I wrote this song in response to a poem by Mathilda Walley. I started recording 'Meet You Downstream' in my room by myself, but pretty early on in the lockdown, I was lucky to find a room inside an old factory that I was able to set up the beginnings of a studio in. I also took advantage of a couple of my talented roommates for this one - Jess Thame on violin and Huw Charles-Walsh on drums. Huw helped me produce the track too. My favourite part of making this was definitely when me and Huw spent a few hours one night making ambient 'cave sounds' in the middle of the song."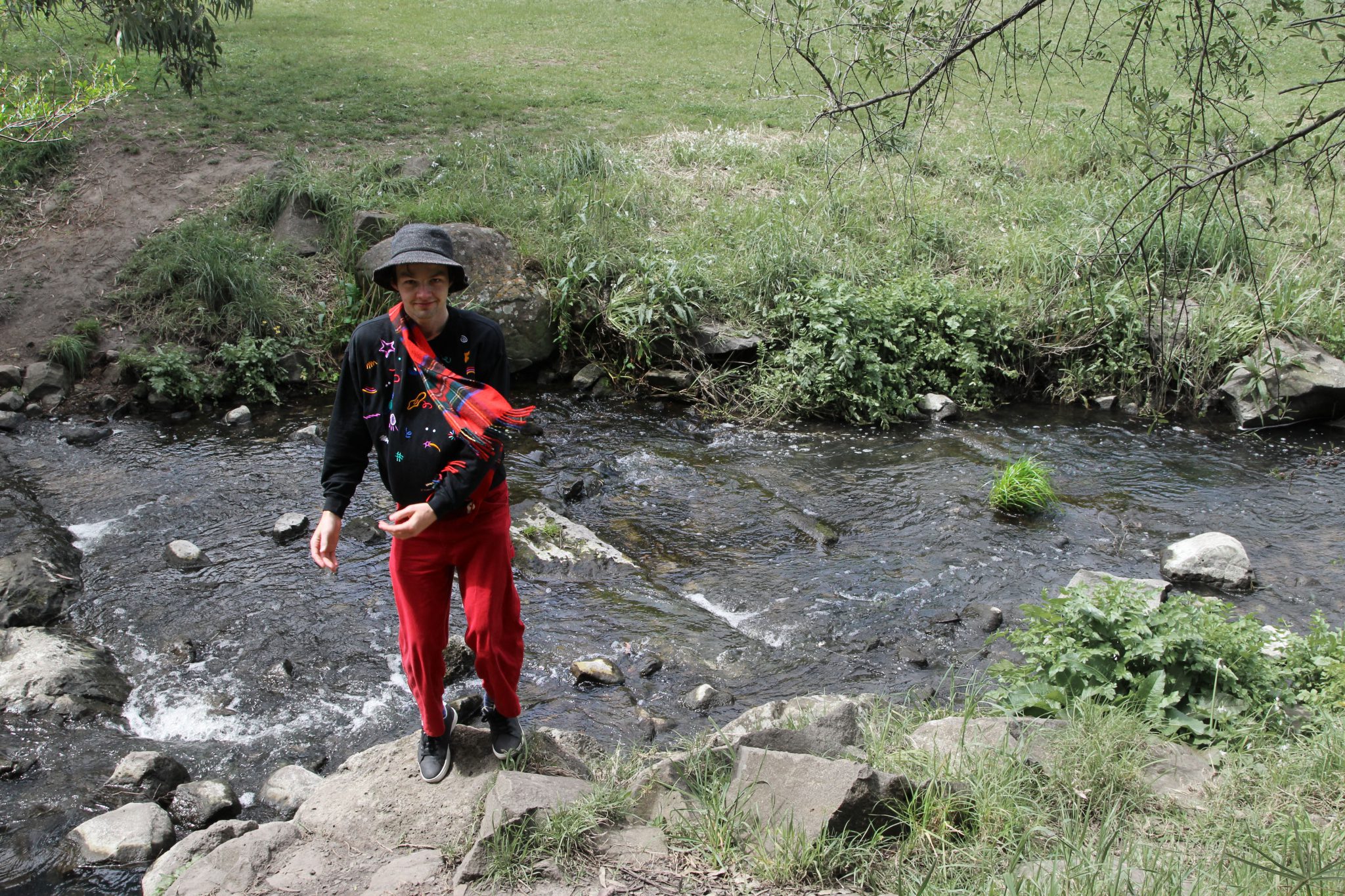 Wybie's second EP Wybie's Place will be released Friday, 11th December through Stargazed Records. In the meantime, you can get lost in 'Meet You Downstream' in all the usual places.