Music / Features
They Made Me Do It -
Talking Influences with Lisa Caruso
Following the highly anticipated release of her debut album, we were thrilled to catch up with Sydney indie-rock powerhouse Lisa Caruso to unveil the influences that inspired In Feelings.
Brimming with unabashed candour, In Feelings blazes with radiance and darkness, manifesting humanness in raw emotionality and realism. This blend of 90's indie and 60's pop sentiment births a new style for Lisa, providing a powerful vehicle for her nuanced explorations of romance, illness and humanity. In Feelings captures the search and realisation of strength in vulnerability.

The sombre and earthy rumble of 'Shake Baby Shake' kicks off the album with a bodily and guttural ambiance, laying the bedrock beneath Lisa's chilling vocal dissonance and bare confessions. 'Dream Lover' carries this empowered disclosure, relentless and thrashing, through a momentous indie-rock arrangement until it is met by glistening guitars in 'To Call You Mine' - a smouldering, illustriously produced track that relishes in enticing gory emotionality. Distinguished by the warm presence of a harmonium, 'Moonshine' emerges with Lisa's pensive vocals sailing over the organ's hum, a humble opening that progressively blooms into elegant undulation and rich harmonic intricacy. 'Borrow My Body' burns as one of Lisa's stirring ballads, alluring and bare in gentle rapture, layered with ethereal harmonies and shimmering guitars - otherworldly, yet deeply intimate.

Anticipatory and explosive, 'Patience' brings back the album's aggression, burgeoning with impassioned poeticism and gradually intensifying instrumentation. This tension carries amplified energy into 'A Holiday', an upbeat, vivified eclectic sound that blends a 90's garage temperament with nostalgic 60's fuzzed-out guitar. Lisa's dynamic vocal performance on this track acutely intensifies the fiery personality of the album, infused with spoken word and expressively sustained phrasing. 'Joni' brings a tender and pensive indie ballad to soothe, and is followed by 'I Feel', where an exquisite humanity is captured by layers of vocals, and the powerful contention of the album is embodied. Finalising the album is the stripped back simplicity of 'Onto the Fire', a bright encounter solely with Lisa's guitar and vocals - an ending imbued with hopefulness and resilience.

Uncovering the inspirations behind In Feelings, we had Lisa share with us the fabric that forms her emotive, realist artistry.


Lorenzo Caruso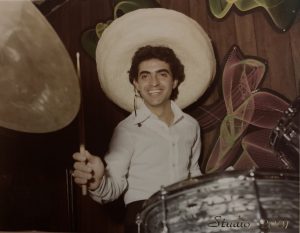 Lorenzo Caruso. My dad and my biggest inspiration. This is him in the 70's doing what he loved most. At 15, he migrated to Australia with his family and learnt to play the drums before forming a band that played at Italian function centres for some time. Music was always around the house and he too loved to sing. When I decided to fully endeavour on this musical venture, dad was my biggest support and greatest cheerleader. You couldn't get a more proud and loving father. Music brought so much joy, as did his family. Dad inspired me to sing, and has inspired me through life, contributing to all that I am and hope to be. My parents have taught me strength and what it is to love and to laugh, making up so much of what this album is about.


'Llorando' - Rebekah Del Rio, from the film Mulholland Drive
I will never get over this Roy Orbison cover of 'Crying' [Llorando]. When you think that the song can't get any better, here is an acapella version in Spanish by singer Rebecca Del Rio. For me, this piece of music makes everything stop. Rebecca's expression and delivery is everything, and her tone and pitch is perfection. Plus, it's a scene from a David Lynch film. I've always been drawn to music with high emotive intent (I think I made that phrase up). If it's sad, make it sad, if it's happy, help me feel that too. Ben and I dialled up the emotive intent on this record to maximum. Growing up in a household listening to The Carpenters, it was always going to be the only way. Karen Carpenter - another beautiful artistic genius.


Frida Kahlo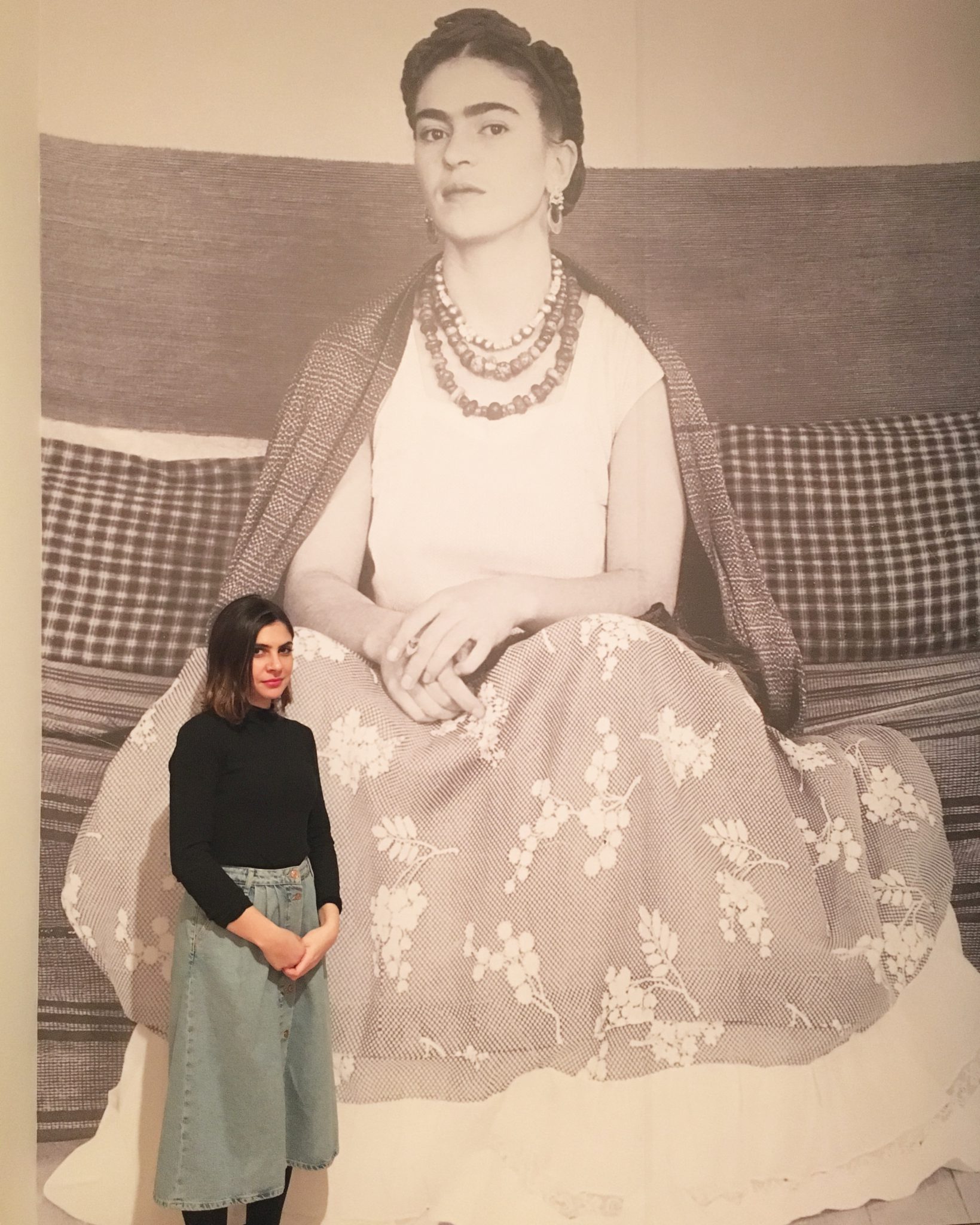 Frida Kahlo. What a woman. This is a photograph of Frida and I at an exhibition in Sydney in August 2016. I have Crohn's Disease, and during the writing and recording of the album amidst a couple of painful flares, I would remember artists such as her who went through a hell of a lot and never gave up. Known for self-portraits which depicted her suffering and identity, class, race, politics, and gender, I've always been drawn to the colour amidst the dark feelings which lay beneath them. To me, she epitomised what it is to be both a realist and an optimist - two traits that I'd like to think that I have, which interlace heavily throughout my artistry and in this record.


Romeo and Juliet (1996) Soundtrack
Baz Lurman imparted some sort of genius in this mid 90s remake. It is culturally on point, and with due thanks to the soundtrack, it will definitely remain in my Top 5 (maybe even top 3!) movies of all time. Every song feels like it was made for the movie, touching on different genres, yet all coming together neatly, because 90s. This Radiohead song, my favourite - so much mood. If a song can paint a picture, it's alright by me. My interest in music stemmed from hearing songs on the screen. I love the relationship between picture and song and the way that imagery can take a songs meaning to the next level.
In Feelings
currently has five tracks with music videos, and became a large part of this record. See them
here
.
PJ Harvey
What a boss! Songs like these played at the 2001 Big Day Out, and especially the first here - 'Rid of Me' - they are so incredibly crafted. The "lick my legs, I'm on fire" line that repeats in falsetto has stuck with me for a long while. I love arrangements of songs that have pokey bits, and parts that come out unexpectedly with range and character. 'Down by the Water' by PJ is also a favourite of mine. The backing vocals and the way the song builds is so good! I took influence from 90s, as well as 60s Queens on this record. PJ, Cat Power, Martha Wainwright, The Shangri-Las and Mama Cass to name a few. Bold and brash, and fearless in behaviour, I hoped that In Feelings would bare all, and impart inspiration on others also.


Spanish Culture
Growing up, my best friend was Spanish. I would go to watch her and her sister dance Flamenco at the Opera House steps, and then I became obsessed with the movie Strictly Ballroom and that scene at Fran's house where they dance for hours under the moonlight. I've always been drawn to Spanish culture; their passion and the way they express themselves through music. On wanting to create an honest and transparent record, I think that these influences intrinsically came into play. The record started in London, and after the first ten days of demoing and getting some recording in, my partner and I took a trip to the south of Spain where this video was taken. Night one in Seville powered up a lot of inspiration for my return.