Music / Features
A peer into The Gas with Nibson Mother
Introducing The Gas, the monthly zine from local artist Nibson Mother that features some of the Melbourne's wildest creatives and comes bursting with life and colour, packed with secrets hidden on every page.
Since the last quarter of 2020, multi-skilled creative Madison Cravis (aka Nibson Mother) has poured her love of the Melbourne music and art scene into her uniquely engrossing zine The Gas. With each new edition every month, Madison has featured a selection musicians, visual artists and photographers, to shine a light on these movers and shakers with an in-depth look into their works, while incorporating her artistic brilliance to tie it all together into a visually captivating experience.

In the foreword of the first issue, Madison wrote "The purpose of this publication is to create a physical platform through which to celebrate the creative pulse of that is forever alive and thriving in Melbourne." Now six months on, and with her forthcoming seventh issue set to be released on April 1st, its clear that The Gas has become just that.

Speaking about how The Gas has evolved, Madison shares "I really didn't know what I was getting myself into when I started! I originally had plans to make the zine for one year and a total of 12 issues, so depending on whether I'm totally burnt out by that point, it might end there, but then again it might not! There have definitely been times over the past six issues where I thought I wouldn't be able to continue for that long and keep sticking to my impossible deadlines every month, but I feel as though I still have much more to explore and experiment with in this project!"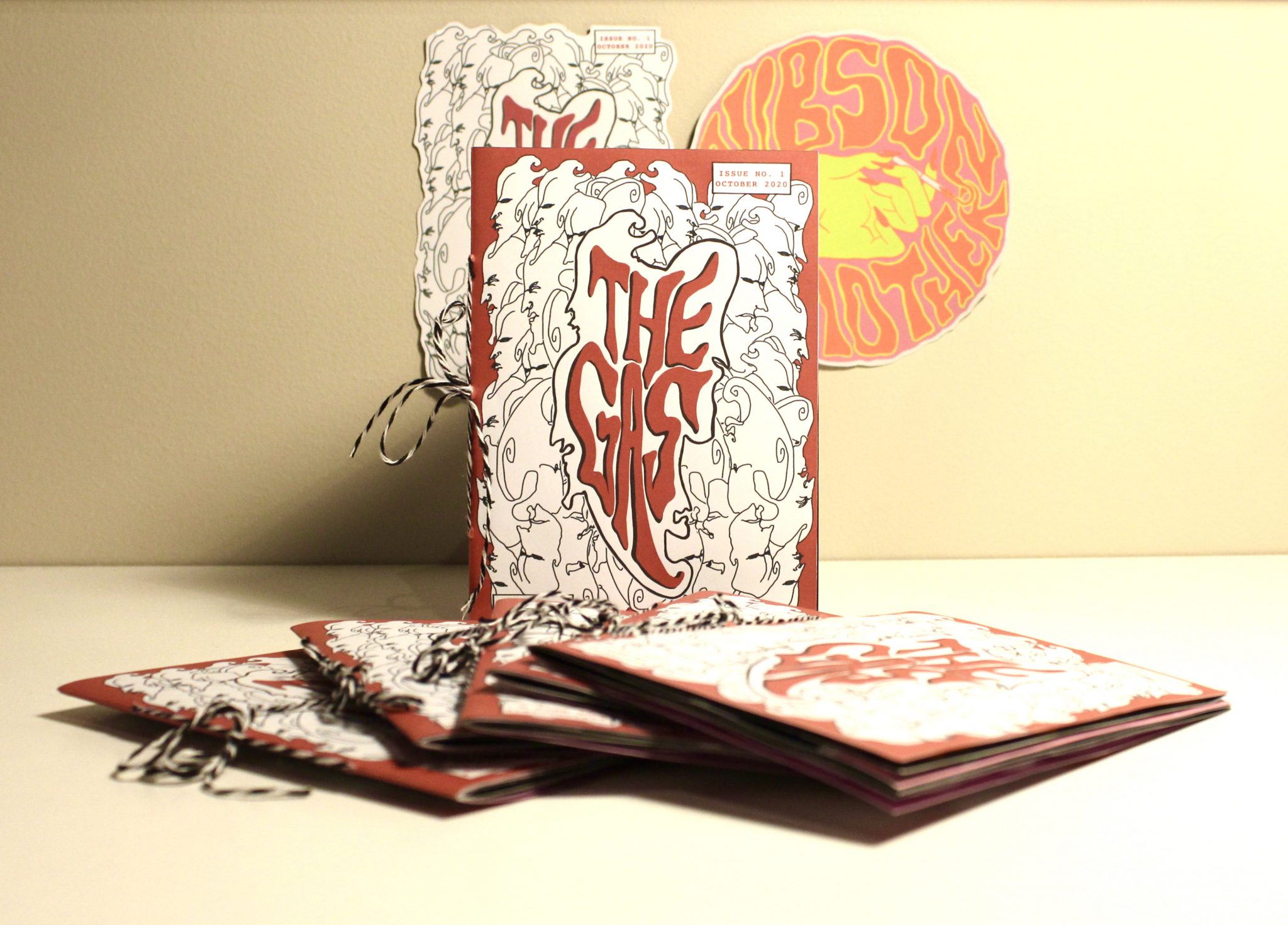 Since its inception, The Gas has managed to feature a huge array of Melbourne talent - such as monolithic psych-rockers Pseudo Mind Hive, seven-piece psych fusion fanatics Spawn, and 70's inspired instrumental powerhouse Choccy Salad, illuminating a clear connection between lively music and the vibrant art of Nibson Mother.

The visual artists are equally as compelling, with features including artist/mural painter Giovanna Di Silva (aka Three Circles), film photographer Ivy Rose, and musician, poet and writer Dan Blitzman. With each feature interview providing an insight into the artist and their process, it's not only easy to get acquainted with each featured guest, but become hooked on their work.

When it comes to deciding who she'll feature, Madison explains the process is relatively simple - "if their art resonates with me on some level then usually that's enough to draw me to them! I don't mind about how established they are or whether they have a huge following; if they have passion for what they do and they live and breathe their craft that always acts as a magnet for me."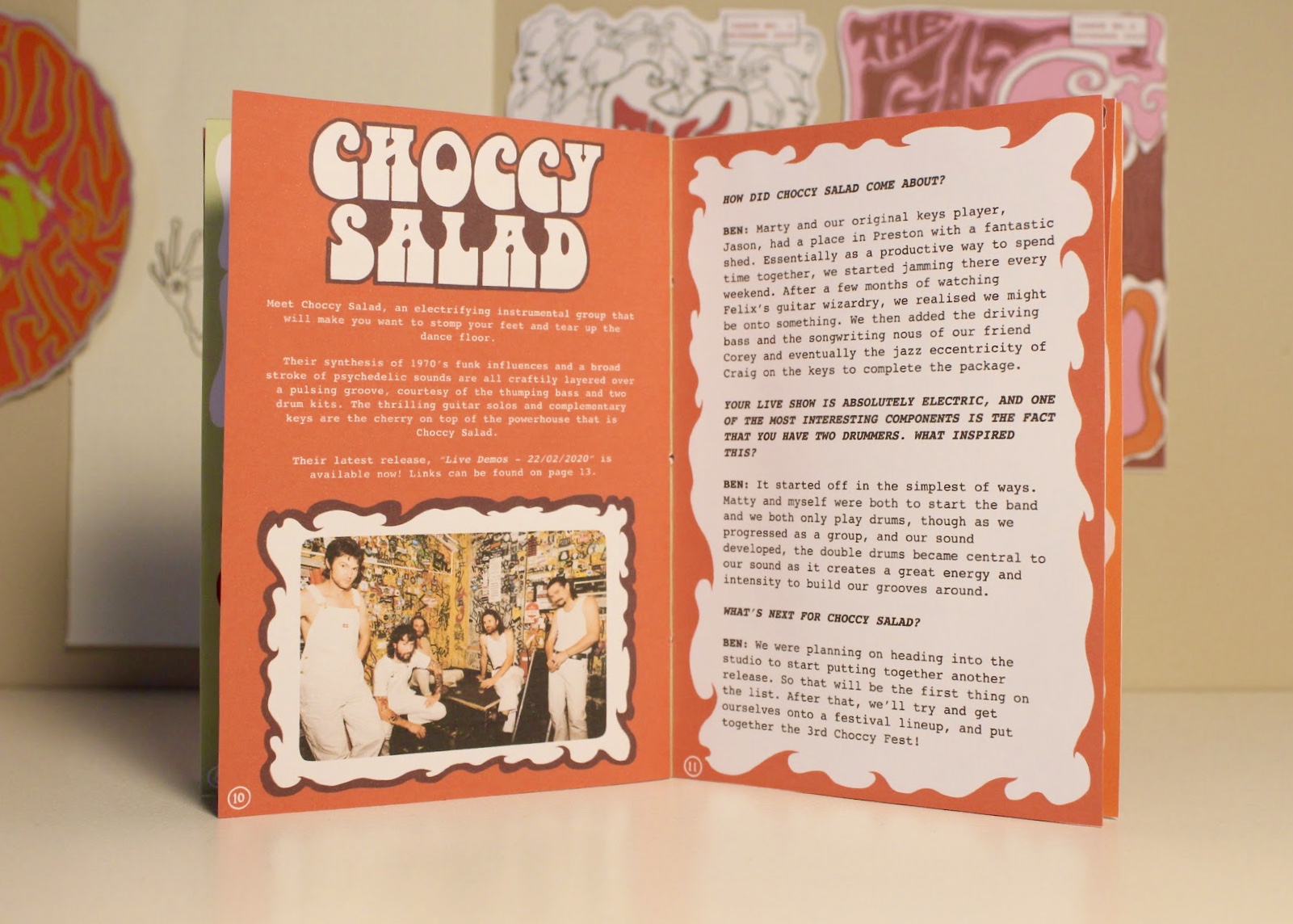 Each zine is painstakingly handmade, which makes it all the more enchanting when you discover the pockets containing goodies like stickers and QR codes. There's a bit of childhood nostalgia about the experience too - waiting on the next issue to be released on the first of each month is truly engaging in a way that we have been missing in the fast paced online consumption age. These qualities have made The Gas into a kaleidoscope for viewing the Melbourne creative industry, a wonderous look through the eyes of Nibson Mother.

Opening up about experience of releasing the zine, Madison explained "I've been completely overwhelmed by the amount of love and support the zine has received over the last six months. Every time someone takes the time out to message me privately about how much they've enjoyed an issue or even commented on a small detail that surprised them it seriously reminds me that all the countless hours of work and sleepless nights spent drawing and cutting and pasting are so so worth it. To see all the energy and love I put into the project reciprocated by those who keep coming back again and again for each issue is magic to me, and I feel so privileged to make something that can bring joy to others."
Issue #7 of
The Gas
will be available to purchase at 9am on the 1st of April from
NibsonMotherCo
, and is limited to just 25 handmade copies.