Music / Premieres
Premiere:
Agent Apple Orange - Winter McQuinn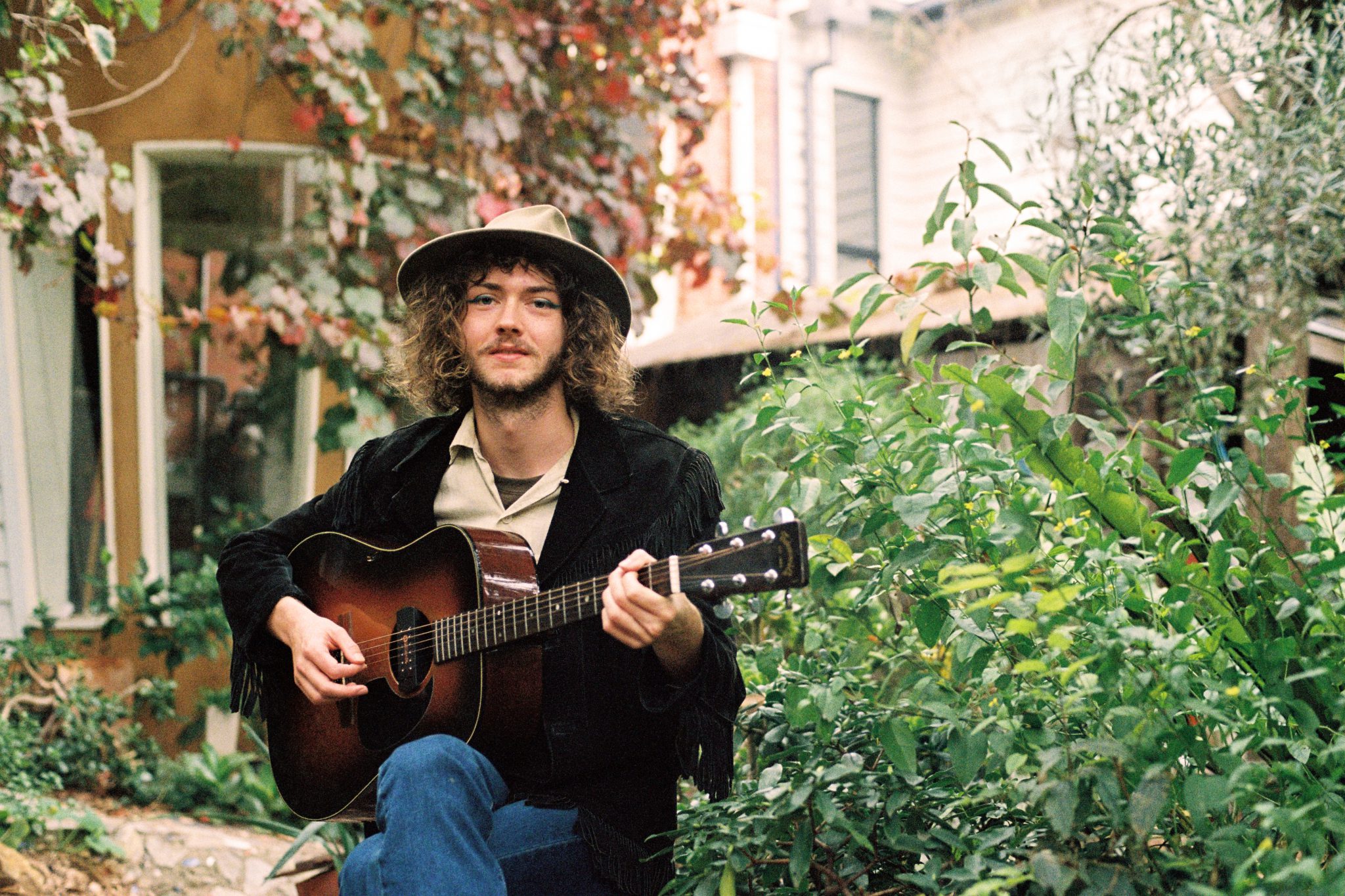 Today we have the great pleasure of premiering the debut solo offering from local busy-bee Winter McQuinn - 'Agent Apple Orange' finds the Sunfruits frontman leaning into his usual vintage pop sound, with an extra dose of ramshackle folk-rocker spirit and glorious lo-fi charm.
As one of Melbourne's busiest musicians - with a good handful of bands on the go at any given time - Winter McQuinn wouldn't be blamed for using the downtime of 2020 to take a well deserved rest. However, as it turns out, the break gave him the opportunity to begin writing and recording purely on his own for the first time, a process that will be culminating at the end of next month with the release of his debut solo album A Rabble of Bees.

In fact, the term rabble serves as an appropriate way to introduce us to the sound of 'Agent Apple Orange', as a swarm of terse acoustic guitars tangle and weave around each other over a skittering backbeat. After a moment, the track expands open with Winter's sleepy vocals, poking through with a wide-eyed spark as quirky organ stabs and balmy harmonies swirl around. It's just past the half-way point when 'Agent Apple Orange' finally blossoms in full, highlighting Winter's impressive musicianship as the groove turns propulsive alongside stacks of fiery guitar leads, each wrestling for the limelight.

Considering Winter explains the track is "about trying to reject the popular narrative of doom and gloom / 'nothing can be done' attitude, when it comes to the climate crisis", it's pertinent that 'Agent Apple Orange' rounds out in this totally chaotic manner. Because just as every one of Winter's sticky vocal hooks chime out from within the sprawl, there's a clear sense of determination and careful focus that underpins the song, that fittingly rings out from the middle of a mess that Winter has found himself stuck in.