Music / Features
They Made Me Do It -
Talking Influences with Outtatime
Instantly immersive and melodically tranquil, coastal artist Outtatime's new double single 'Just Kids / Devocean' tells soothing tales of naïve romance and of love for the ocean. We caught up with the artist to get an insight into the influences behind the songs.
After a long-distance relationship and a light-hearted love affair over social media, Outtatime explores the naivety of young love in the name of Patti Smith's book 'Just Kids.' Singer-songwriter and band founder, Catalina, took inspiration from the love of Patti and Robert. Relating them to her own experiences, 'Just Kids' is an echoey revelation of knowing innate love and innocently exploring the first touches of human connection.

Having grown up on the coast of Apollo Bay, the ocean has always been a guardian in Cat's life. Although the lyrics have a metaphoric undertone about realities of romantic relationships, 'Devocean' is a love song to the ocean more than anything else. It's in the ocean that Cat feels at home. When life stacks up and she's feeling overwhelmed, a quick dip in the salty water no matter how cold will wash away her worries. Cat thinks of the ocean as being "simultaneously really beautiful and comforting but also super large and scary. What life feels like sometimes."

Outtatime's new double single is a coalescence of jazz, surf and ambient instrumental textures, a reflection of Cat's contemplative nature and of life on the coast. Her songs are her dreamscape and her way of connecting with the world - especially since each time she listens to these tracks she's reminded of the close friends whose collaboration helped bring these songs to life. There's an immediate sense of nostalgia within 'Just Kids / Devocean' , with its mixture of dreamy guitars, simmering grooves and Cat's soothingly deep and raspy voice, but amongst the jazzy charm also lies hints of melancholy.

"Music is my respite and my meditative practice…I'm always my most calm or content when I'm writing or performing. I hope that comes through because I'm always at ease when I'm doing it."


Just Kids - Patti Smith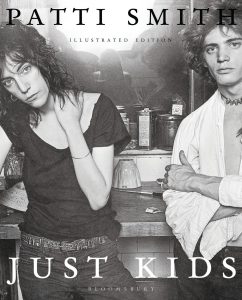 The title of Patti Smith's book Just Kids is what inspired me initially, hence the name of the first single! After hearing about the book from a lecturer, my mum kindly picked up this gorgeous white hardback special edition (thanks mum*) and I burnt through it so quickly! Which is weird for me, as it often takes me two or three months to get through a book.

It was all about Patti's self-discovery, after she first went to NYC and before she was famous. It explored the beauty of being someone's muse and being mused by someone. It dove into this deeply insatiable hunger for knowledge, literature, music and art that she found there. Hence, I amalgamated my own experience of love and hunger for knowledge and hers into what is now the indie-come-jazzy alt-pop song 'Just Kids'. 


The Ocean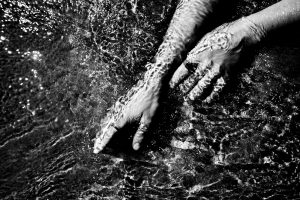 At the time of writing/recording both of these songs, I was living back home in Apollo Bay, and being so close to the ocean and countryside meant spending a lot of time out in nature. The second half of 'Devocean' was written (after having dug it out of a voice memo from when I started it all the way back in 2016) and uses the ocean as a metaphor for the beauty and chaos experienced in love and relationships.

The ocean and nature have influenced my practice greatly and I so often find myself in awe of them! Throughout the weird year that was 2020 I made an effort to go in the water multiple times a week, just bathers, even throughout winter when the weather and currents weren't as kind. This track is really for the ocean over anyone in particular; the beach and the ocean are a place that I'll always feel influenced by having grown up beside them! 


Quin Grunden / The Grogans
Quin Grunden mastered both of the tracks and I really valued his feedback and took a lot of inspiration from his solo stuff and The Grogans latest album Day To Day. The soothing melodies and tone of Quin's voice in 'Hopefully After', as well as the cruisey, groove-coated indie-rock ballad that is 'Unnecessary' both made a massive impact on me and the kind of stuff I wanted to be making and crafting in my own practice. The guitar tone and live-in-the-room feel on 'Unnecessary' was something I really wanted to try and capture in my own unique way for both of my singles! 


Gorillaz
Although I wouldn't say either of these tracks scream Gorillaz, they've always been a massive influence for me. Damon Albarn as their conductor of sorts, has this knack for seamless genre-hopping and collaboration is something I am super inspired by. Songs like 'Empire Ants', 'Hong Kong' and 'Desolei' encompass glittery keys, soaring synths and catchy melodies that linger on long after listening and are all elements I wanna incorporate in my own music! And in terms of collaboration I called in friends and extremely talented musicians Levi Smith ('Just Kids'), Jamie Carolan (both tracks), Aidan Lewis ('Devocean') and Lachlan Smith for 'Devocean' too! Working with all of them and getting them to add something to the songs meant a lot and has made them what they are today! 


Some favourite tunes from last year

Lastly, some of my can't-go-without's during 2020 included 'She' by Harry Styles, 'The Right Reasons' by Carla Geneve, and 'Floating' by Marlin's Dreaming. I couldn't even tell you how many times I listened to those; 1. For pure enjoyment, but 2. To try and figure out how I myself can write songs like them! I'd listen to these tunes whilst driving down the coast to a beautiful beach called Pirates Cove, or dancing like an idiot out in the paddock at home, and especially to get myself pumped up to go make coffee at the local cafe called Icaro!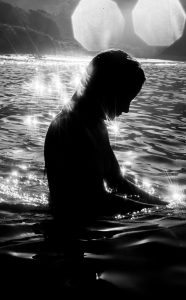 'Just Kids / Devocean' is out now in all the usual places. Outtatime are launching the new double single on Wednesday June 2nd at The Retreat Hotel in Brunswick, joined by Pollyman and Indigo Mckeon.