Music / Premieres
Premiere:
Sunfruits - Mushroom Kingdom (Candy Remix)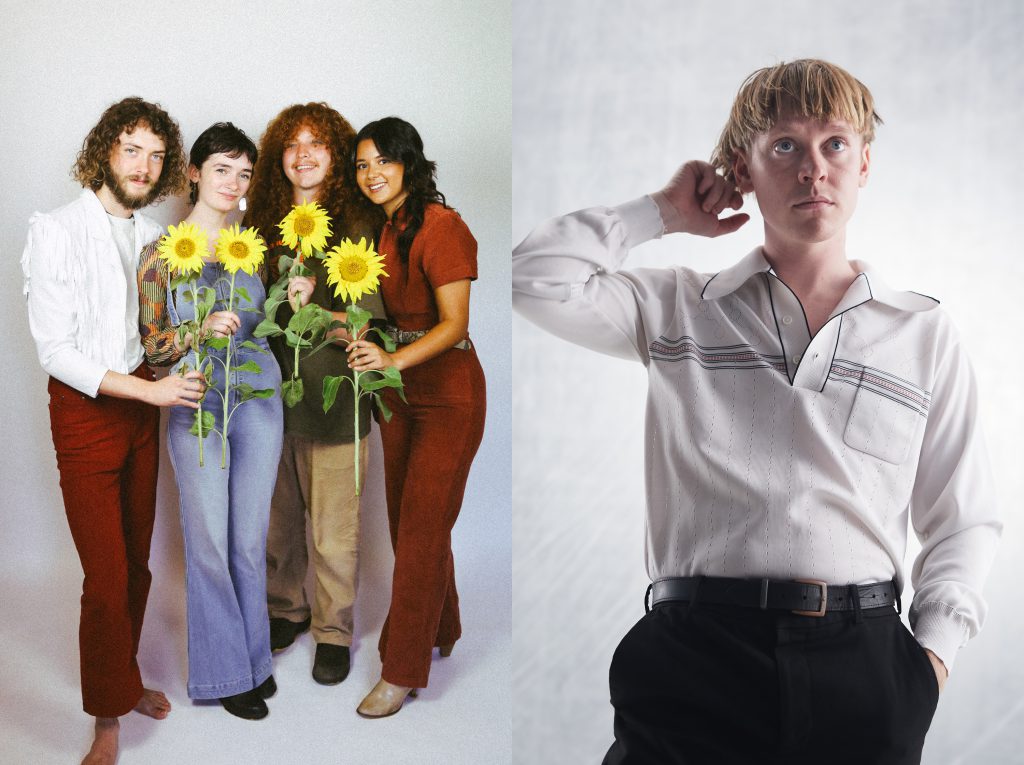 The third and final taste in a winning streak of remixes of their back catalogue, Sunfruits have today teamed up with local songwriter/producer Candy Moore to share a reimagining of 'Mushroom Kingdom', a take that transforms the original track's playful psychedelia into a thumping dancefloor-ready banger.
The last piece of the puzzle of their upcoming remix EP, the third serving from Certified Remixes is perhaps Sunfruits' biggest outlier yet. Where the previous cuts - remixed by Traffik Island and Hachiku respectively - expanded on the already disorientating atmosphere of Sunfruits' sound, 'Mushroom Kingdom' is immediately more to the point.

Built around a stomping four-to-the-floor backbeat which flirts amongst a rich tapestry of exuberant percussion, esoteric samples and Winter McQuinn's signature vocals filtered perfectly for the club, it's an imaginative and instantly addictive reworking of Sunfruit's colourful sonic world. Given Calum Newton aka Candy Moore's current track record of unconventional remixes that has him blowing up across TikoTok and scoring headlines on Junkee and The Guardian, we shouldn't be that surprised how effortlessly Cal transforms the track - but that doesn't mean it's any less hard-hitting as it beckons us to get on the dancefloor.

Speaking about his remix, Cal shares, "I was envisioning a late night at the John Curtin Hotel and wanted to make something that would make me wanna have a boogie. I love hearing dancified versions of more alt/indie leaning music and hearing something local with a big four to the floor kick is a dream." With the Certified Remixes 7" out everywhere tomorrow through Third Eye Stimuli, we've gotta say it looks like the full EP is arriving right on time to reignite the bandrooms and dancefloors of Melbourne and beyond.