Music / Features
TJ Top Picks This Week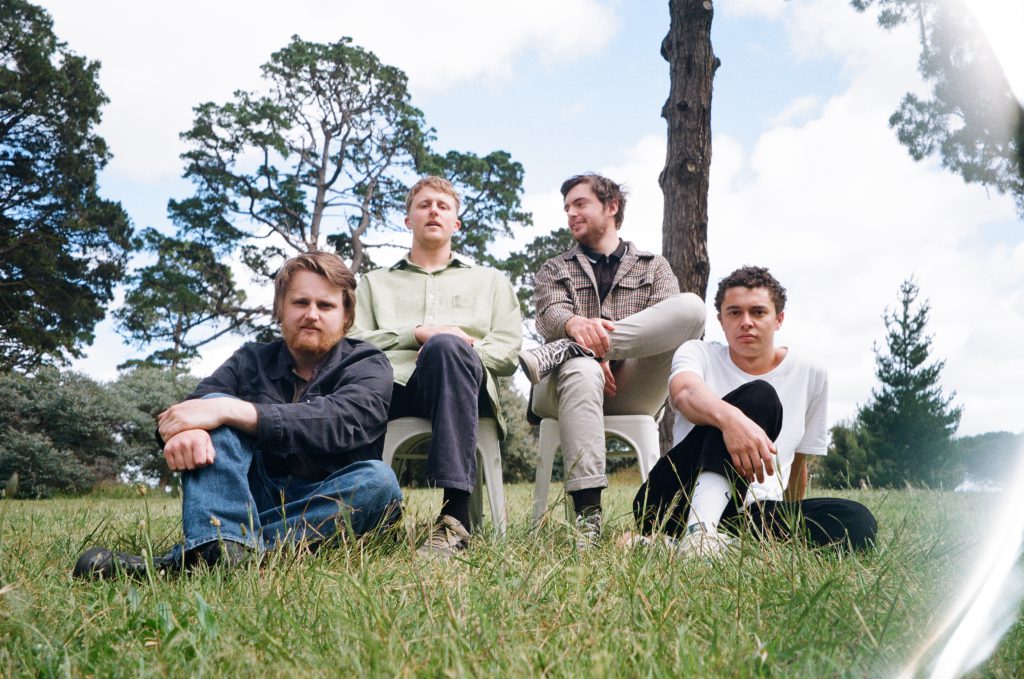 Have been meaning to start doing this for ages, so here we are.

A little recap of some songs that have come across the ears and inbox of Trouble Juice over the past week (give or take) that hit just right - not that most groundbreaking concept, I know. Have a listen, add them to your playlist, maybe even buy a record? You do you.

Will hopefully make a regular habit of this so keep an eye out each Friday xx
Vintage Crop - 'Double Slants'
For a band who've made a name for themselves by sounding tight and unrelenting, 'Double Slants' might be one of Vintage Crop's tightest and most unrelenting songs yet. That said, it's not just more of the same either - the band might be thundering, but there's some brand new pop smarts bubbling underneath this track, and Jack Cherry's usual acerbic vocals sound all the more energised for it.


Body Type - 'Buoyancy'
They're still in the midst of the slow reveal of their long-awaited debut album Everything Is Dangerous But Nothing's Surprising, but what already appears to be a winning trend across Body Type's latest music is the extra dose of grit. The album's second single 'Buoyancy' is thrillingly agitated, built around sinewy guitar interplay and a pummelling groove, while the group's triune vocals tangle, intersect and interrupt each other in the best way possible.


Punko - 'Painted by the Moon'
Punko, aka Melbourne artist Liv Jansz, shared her debut album Plants Singing last Friday, a collection of left-of-centre pop that effortlessly entices listeners with its combo of head-spinning synth soundscapes and evocative lyrical reflections. The album's centrepiece 'Painted by the Moon' stretches out the emotional potency of Liv's songwriting for five minutes, allowing its disorientating production quirks, skittering rhythms and understated hooks plenty of time to slowly crawl under the skin.


Party Dozen - 'The Iron Boot'
The first taste of Party Dozen's freshly announced new album The Real Work arrived last week and it's a real shock to the system. To be honest, I'm not sure if that's always a good thing, but on 'The Iron Boot' it definitely is - three minutes of all-encompassing noise, pieced together by erratic saxophone squeals, searing guitar moves and heaving grooves. Far too much power for just two people to be harnessing.


Modal Melodies - 'Occupants'
Two of the Melbourne underground scene's finest heavyhitters, Violetta Del Conte-Race and Jake Robertson, have started making imaginative synth-pop together as Modal Melodies. When 'Occupants', the first single of their self-titled debut album, was revealed a few weeks back it was instantly alluring. Sounding intimate and immediate, yet simultaneously just out of reach, the track was a fleeting glimpse at the intoxicating sonic universe we can only expect to find when the full album drops.
If you're about to leave the site anyway, might as well do it via
@troublejuice
, right?
Header image by Jess Meadows