Music / Features
TJ Top Picks This Week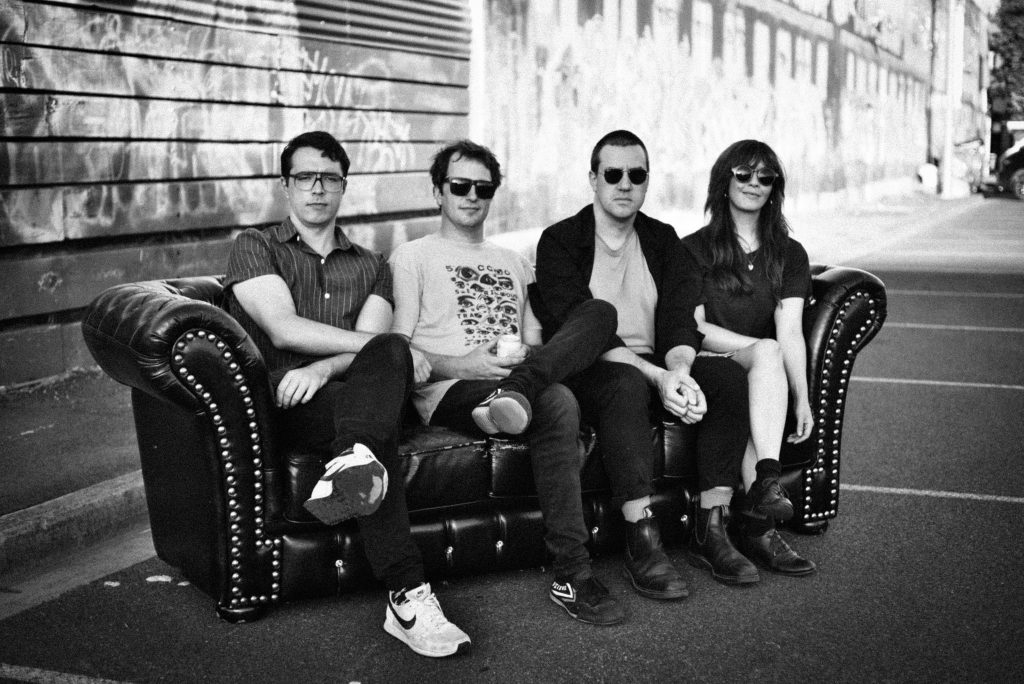 Some new tunes for your long weekend. Looks like I'm going to start doing this every second week, maybe? Gotta wait and see.

Have a listen, add them to your playlist, maybe even buy a record? You do you.
Screensaver - 'Repeats'
Arriving hot on the heels of their 2021 debut album Expressions Of Interest, post-punk crew Screensaver returned late last week with a brand new double A-side single Clean Currents / Repeats. While the first cut was instantly urgent and immediate, 'Repeats' is a little more subversive - building around pulsing synths, looming guitar work and a careening groove to showcase the restless paranoia embedded within their sound.


The Citradels - 'To Antares'
For their forthcoming 11th album Contactor, cult psych-pop collective The Citradels decided to build their own analogue synthesiser from scratch, allowing them to fully explore electronic soundscapes for the first time in the long-running career. 'To Antares' reveals how effortlessly this new touch blends with their extensive pop smarts, making for an otherworldly psychedelic voyage that's equally entrancing and disorientating.


Erasers - 'Easy To See'
A month or so ago, we were
introduced
to experimental synth duo Erasers, an outfit from Perth who are currently in the midst of unveiling their new album
Constant Connection
. While the first two cuts from the record built around minimalist backbeats and compressed synthesiser soundscapes, third single 'Easy To See' strips things back to just immersive keys and eerily calming vocals, making their already meditative music sound even more transportive.
Harvey Sutherland ft. sos - 'Type A'
I don't have all that much to say here other than how good it is to hear CLAMM vocalist Jack Summers throwing his reckoning presence around over a dance track. With its shapeshifting groove tangling with Harvey's gooey production and Jack's snarky delivery, the pair have somehow made false bravado sound effortlessly cool.


Twine - 'Same Old Problems'
Just their second track to be released, Adelaide quintet Twine's latest single 'Same Old Problems' is winningly deceptive. After opening with a swirl of haphazard violin noise, the band venture towards classic-sounding Australiana, complete with endearing occa vocals and chiming guitars. But soon enough they shift course completely, racing into a downward spiral of Dronesian post-punk noise against a ravaged rhythm section, completely reframing the track's slowburning feel into an exhilaratingly volatile new light.
If you're about to leave the site anyway, might as well do it via
@troublejuice
, right?