Music / Premieres
Video Premiere:
Double Vanity - Night Moves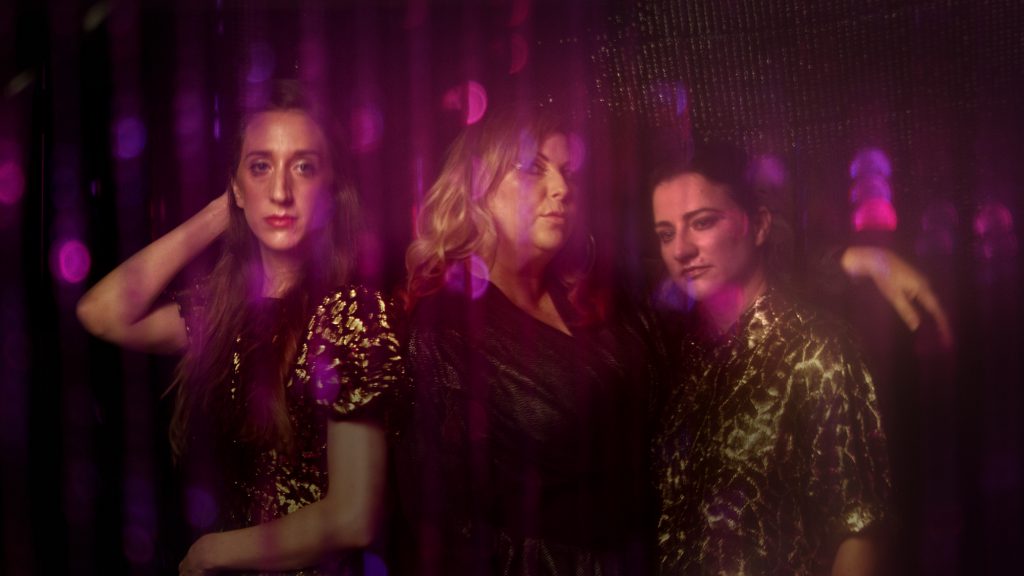 The third taste of their forthcoming debut album, cult synth-wave group Double Vanity have returned today with 'Night Moves', a track that continues to build on the immersive world the trio are crafting, paired with a new clip that elevates the track's slowburning grooves and otherworldly atmosphere into something all the more evocative.
Almost two years on since their last official release, Double Vanity are back today with the next taster of their forthcoming album Love To Leave You which is set to drop later this year via DIY champions Psychic Hysteria. Pandemic aside, it's not as if the group have been lazy - the trio moonlight as post-punk trailblazers Plaster of Paris who've just had a packed two years, but Double Vanity doesn't deserve to be treated as a tangent to their other project. If anything, it's the opposite side of the same coin, trading in angular freneticism and passionate energy for something a whole lot more sedated, spacious and effortlessly cool.

Anchor by a minimal backbeat and a chugging bassline, 'Night Moves' emerges with waves of lucid guitar and vivid synthesisers, the soundscape washing over us as vocalist Zec Zechner's steps into the fold with her enigmatic vocals. With its stripped back instrumentation, which contorts a doo-wap backdrop into a hazy new-wave dream, there's plenty of space for the trio to lure us in as they cleverly resist the temptation to make 'Night Moves' sound more grandiose than it needs to be. Instead, it's all murky atmospheres and sticky melodies, and paired with the brand new clip created by Geoffrey O'Connor, it's a disorientating yet glamorous ride packed with a potently emotive punch that has us completely hooked.
'Night Moves' is out now through
Psychic Hysteria
, ahead of the forthcoming release of Double Vanity's debut album later this year. Double Vanity are launching the new single tonight at Nighthawks with Banish and Moonteeth.