Music / Features
Track by Track:
The Glass Picture - The Glass Picture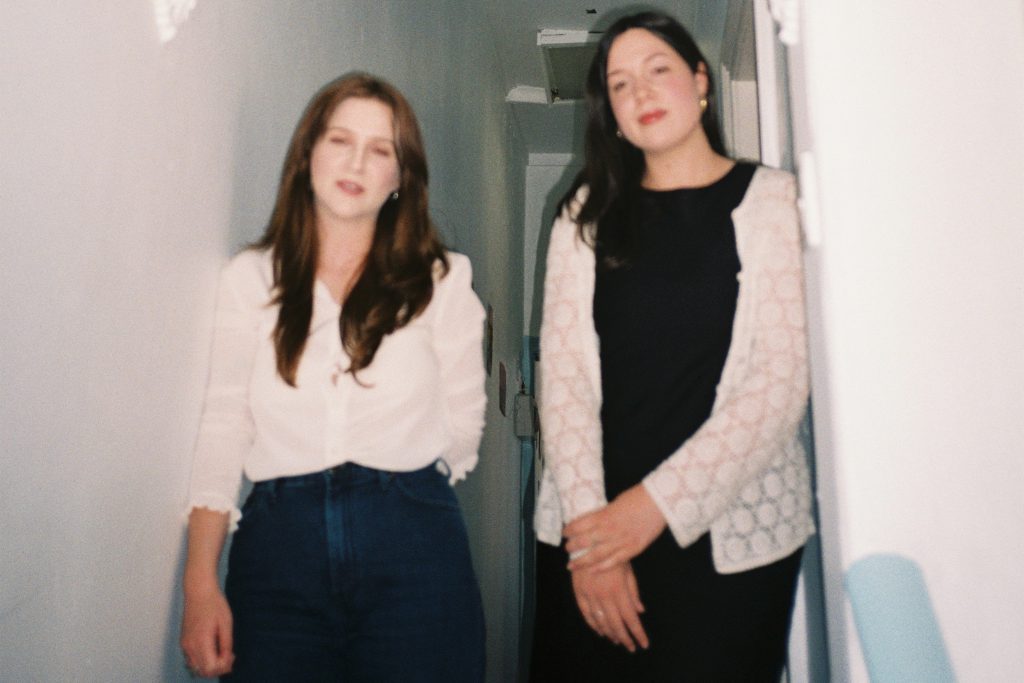 Following its release in late 2021 and recent re-release digitally via Chapter Music, we got in touch with Lucy and Vio from The Glass Picture to delve into each moment of wistful and crafty pop that makes up their excellent debut EP.
A creative partnership between Lucy Emanuel (of Reserve Game and Las Tetas) and Violetta Del Conte-Race (of Primo! and Modal Melodies), The Glass Picture came to life after the pair moved in together in 2020. Recorded at home amidst the pandemic, their debut EP offers a vivid introduction to the duo's languorous brand of synth-pop, evoking the same sense of introspection and sedated uncertainty that came from our time spent in lockdown.

Across these six tracks, glowing synthesisers swirl and blend together while minimalist beats and uncanny atmospherics whir in the background. Although both songwriters share vocal duties across the EP, their separate voices don't necessarily differentiate these soundscapes - instead, they almost blur together at times to make the listen feel all the more immersive and absorbing. Plus, with each track anchored by their penetrating pop-smarts and a compelling eye for detail, there's something new to discover on every listen that has us continually coming back for more.

To pull back the curtain on The Glass Picture, Lucy and Vio have kindly walked us through the EP track by track.
Stairwell

Lucy: This song is about times when life doesn't give you the option to cower. For a long time now life feels like walking into the new and unknown while abandoning certainty. They say courage is fear walking but I think in order to do that we have to believe there's something worth it on the other end.

Horses On A Postcard

Vio: This song was inspired by a postcard depicting a Jenny Watson painting which I had up on the wall at home. The picture depicts horses grazing in a field and some collage elements. I was imagining what it would be like to be in the painting vs. being in the real world.

CD Ballad

Vio: The words of this song were written about hastily moving house during lockdown. The song delves into themes of communication during separation from others and trying to find direction in life.

Sewing

Vio: This song was partly inspired by a Louise Bourgeoise quote which said that "the act of sewing is a process of emotional repair" which I thought was a beautiful idea. It made me think of situations of miscommunication I had experienced and wanting to repair something that hasn't worked out in a relationship.

Write Notes

Lucy: This song is an exploration of hope. From what I've seen there hasn't been much analysis of hope from a psychological perspective. It seems in general we don't look it in the eye until desperate times. But that doesn't mean it's not otherwise there. I think we are constantly interacting with it, and it's in fact a necessity for day-to-day function.

Amp Stack

Vio: This song is more abstract in theme, I think it's more like a representation of an inner thought process and how this can seem disparate but has its own internal logic too. For this track we used some field recordings we had taken in public places of the sound of moving beaded curtains and voices talking in a room. We even recorded Joey the cat meowing and included that in the song.
The Glass Picture's debut EP is out now on tape via Hidiotic Records and digitally via
Chapter Music
.