Track by Track:
Joe Terror - Sir Joseph Pop Tart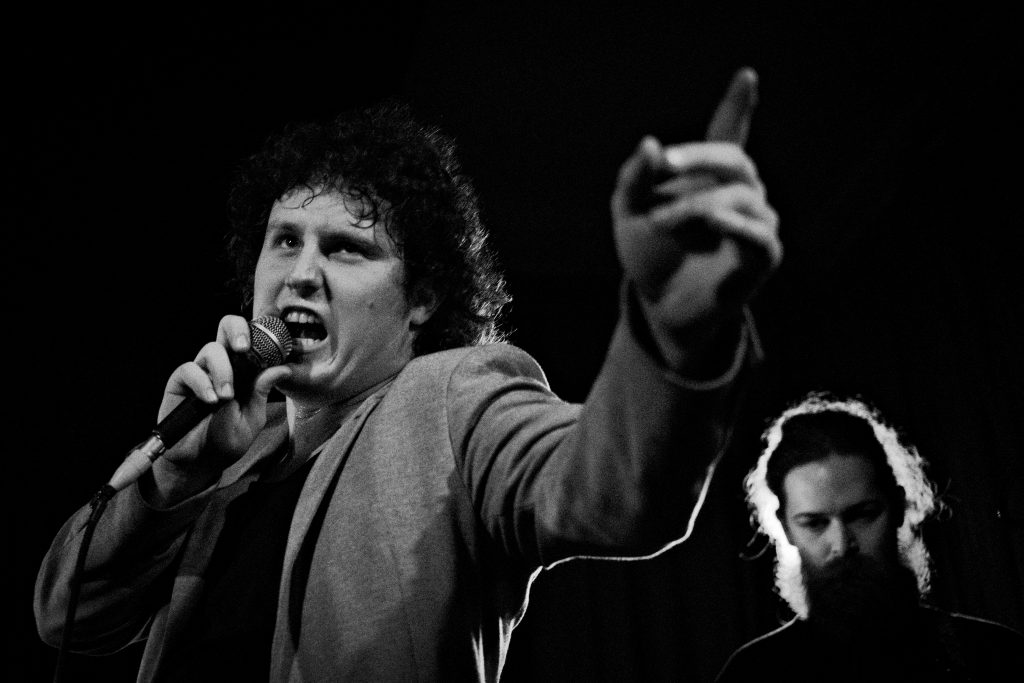 Following the release of Sir Joseph Pop Tart last month, the latest EP from Melbourne rock 'n' roll machine Joe Terror, we got in touch with bandleader Jayden Hebbard to get the stories behind the eclectic sounds that makes up the new record.
After releasing Queen of Smiles, Blues & the Devil at the end of 2021, Joe Terror, the Melbourne-based project of creative powerhouse Jayden Hebbard has returned with a brand new six track EP titled Sir Joseph Pop Tart. Whereas Queen of Smiles, Blues & the Devil showcased Joe Terror's playful take on garage-rock and proto-punk with its blown-out vocals and distorted instrumentals, Sir Joseph Pop Tart slows the pace and strips back the chaos while simultaneously maintaining Joe's authentic rock 'n' roll style.

Opening up with 'Tropical Hideout Mountain Stream', slinking basslines and mellow guitar riffs rise and fall alongside Joe's soulful vocal delivery, establishing a moody and poignant undertone that sticks throughout the rest of the EP. The tempo then escalates as Joe vigorously belts his voice out over an energetic piano riff on 'Blame It' and plays with his range in Black Francis style on the accelerated dance-inducing lead single 'Ghost'. After the tranquil country-tinged tune of 'Why Don't We Stay?' and the jumpy and unhinged 'Hello Mr Policeman', Sir Joseph Pop Tart concludes with 'Stranger', a mighty final track that resurfaces the EP's underlying tone of poignancy as gritty instrumentals brood against Joe's vocals at their most emotionally raw, leaving you swayed with a heavy heart.

To acquaint us further with Sir Joseph Pop Tart, Jayden has walked us through the EP track by track.
Tropical Hideout Mountain Stream

Whist I was at my mate Greg's studio staying over Christmas I hadn't actually planned to make an album, but I was trying really hard to start writing again after a bit of lockdown block. This was the first track I had written in a while and it luckily came out one day after we had set up the recording studio to record Confusion In Colour material. This track ended up being the first push to complete an EP while I was home.

Blame It

This track has an interesting background. I wrote 'Blame It' when I was about 17 years old and I actually named my first album after it without putting it on the album. I think I planned on dropping it as a single back then but I wasn't happy with how it sounded. I gave it another whirl during the recording of the EP with my current skillset nearly ten years later and it just so happened to fit.

Ghost

'Ghost' was written at the Brunswick warehouse that I was living, writing and recording in during 2019. It was part of an album I never released because the genres were too mixed up. I'm glad it found its home on Sir Joseph.

Why Don't We Stay?

The riff for this one came to me while I was fiddling with a crazy guitar tuning a couple of days after penning 'Tropical Hideout'. The lyrics were literally a contemplation of whether I wanted to stay in the bush where I was for a while or head back to COVID-riddled Melbourne and potentially be locked down again. Bit of a trauma track I guess.

Hello Mr Policeman

'Policeman' was also written when I was in Grafton as an 18 year old. It's mostly about when I was saving to come to Melbourne and all my savings got chewed up by a dodgy fine. Really unlucky stuff. Oh well.

Stranger

Bit of a playful track from the Brunswick warehouse days re-recorded during the session over Christmas. It seemed to fit the mould of the EP.
Sir Joseph Pop Tart is out now in all the usual places.