Music / Premieres
Premiere:
Aunty Blue - Always Say The Wrong Thing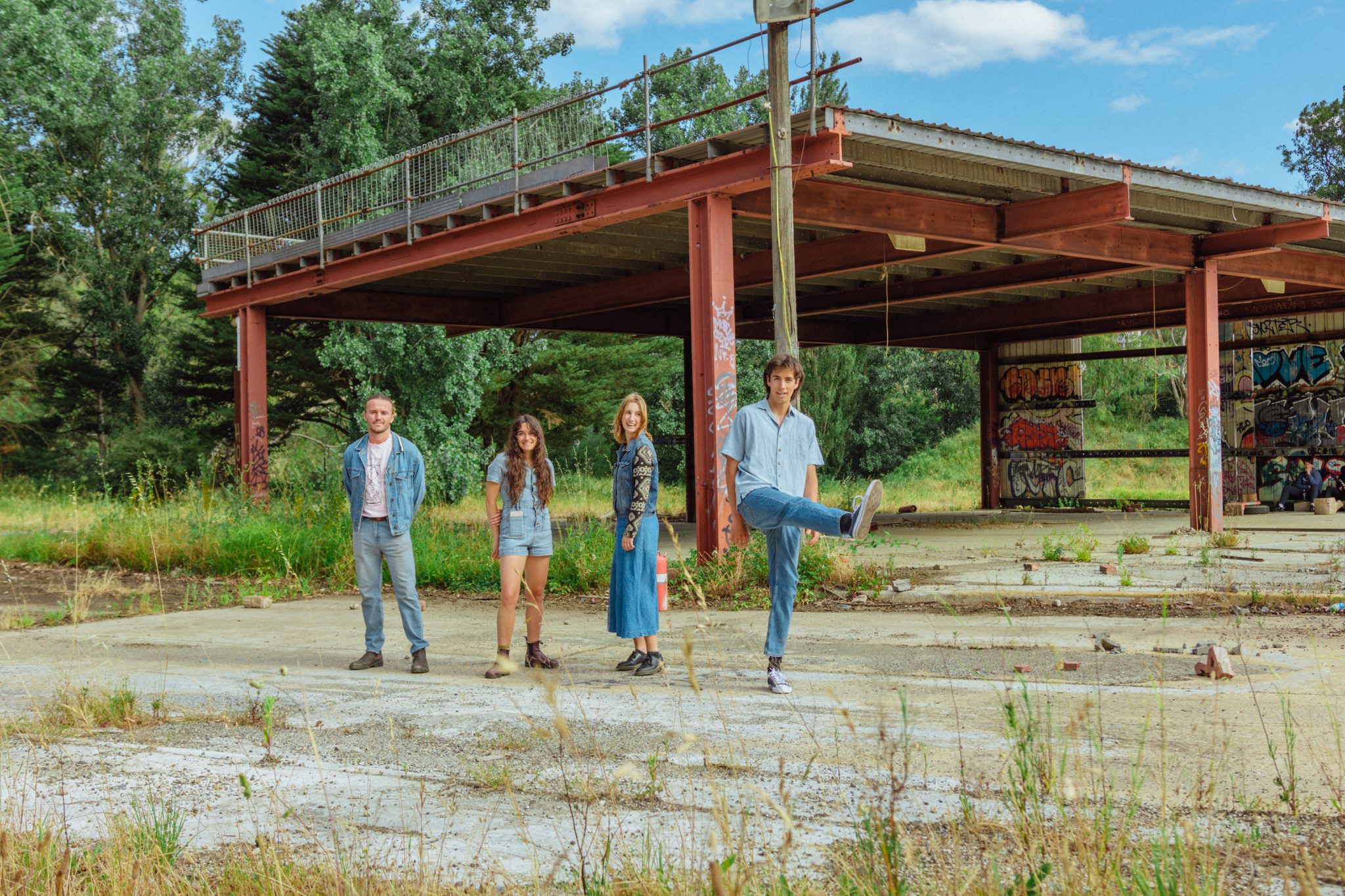 Hot on the heels of the release of their debut single earlier this year, Melbourne/Naarm indie-folk act Aunty Blue have shared a second dose of their groovy yet melancholic charm, with the soul-stirring 'Always Say The Wrong Thing'.
Following on from the release of 'Dylan' earlier this year, Aunty Blue have returned today with 'Always Say The Wrong Thing'; a new single that builds around captivating themes of reflection and remorse over a drawn-out, stripped-back soundscape that holds your attention from the get-go.

Beginning with the minimal backdrop of a softly strummed guitar, we are immediately immersed into the fragile and hushed atmosphere of the track. Led by Kimberly Atkinson's unadorned and emotionally raw delivery, 'Always Say The Wrong Thing' weaves a poignant story that keeps us enchanted into standstill. As the track expands, Kimberly's lilting vocals begin to steadily rise with a yearning pain as the subdued instrumentations unravel into a gritty outburst of rapid drums and shimmering guitar riffs before fading away once more, leaving you heavy-hearted yet shouting for an encore.

Speaking about the track, Kimberly shares: "'Always Say The Wrong Thing' is for anyone who has ever left an argument with a loved one with a list of things they wished they'd said, and – perhaps more regrettably – a list of things they wished they hadn't. In a society where we don't always know how to give words to our feelings, we feel this track gives us the license and the space to do just that".
'Always Say The Wrong Thing' is out now in all the usual places. Catch Aunty Blue launching the new single at The Old Bar on Thursday September 8th - grab a ticket
here
.