Music / Premieres
Premiere:
Shove - Death Admin Machine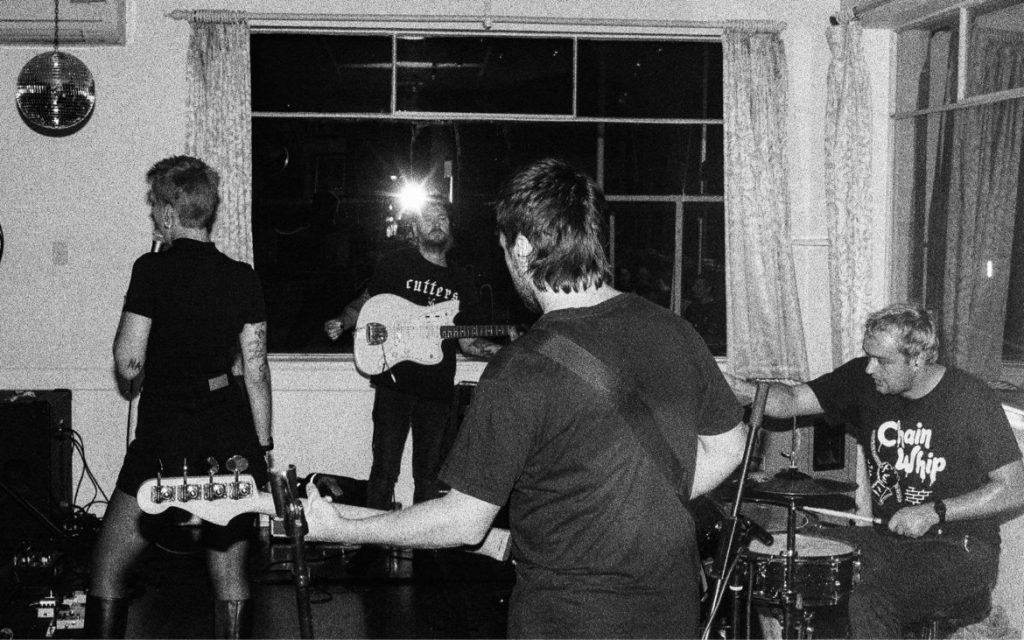 A gripping first taste of their forthcoming SHOVE 2 7", local punk royalty Shove are back with 'Death Admin Machine', a new blitz of chaos that refuses to pull any punches.
Just under a year on from the release of their ripping debut 7", Shove are back with 'Death Admin Machine', a new dose of their hardcore-tinged punk that sees the four-piece trekking into even grimier terrain. Matching the force of their self-titled release, 'Death Admin Machine' keeps Shove's hot streak going as it pins us down beneath a slab of noise and fury for a full 100 seconds, while signalling to where Shove might be headed next with their forthcoming SHOVE 2 7".

After a squeal of feedback, the track busts open with a buzzsaw guitar backed by a thundering rhythm section. From the get-go, the band sound bold but equally volatile, making for a precarious backdrop for Bella Kranjec's vocals to snipe across from. As ever, Bella is relentless up front, her vocals sharp and loaded with fierce sarcasm, and with the power surge behind her, Shove sound all the more energised and ruthless.

Speaking about the track, Bella shares "Sometimes shit things happen. That's life, y'know? Unfortunately western cappo society does a really good job at twisting the dagger when it's in the best way it knows how. Paperwork and red tape. This song is about that."