Music / Premieres
Video Premiere:
Rhysics - Together Now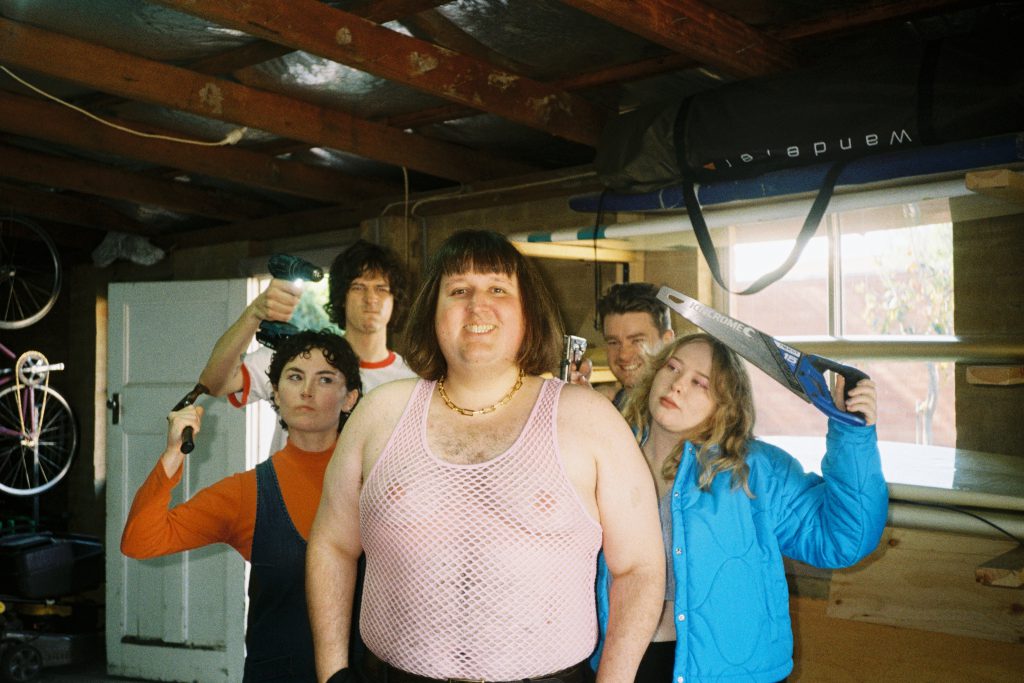 Even though it's a public holiday, Rhysics has swung his office doors wide open today with a new offering of his signature garage-pop goodness, paired with an equally endearing clip.
Over the string of singles released since Rhysics latest EP, 2017's Idiot Rock, Rhys Renwick and crew have been showing off a new level of polish to his charmingly scrappy brand of songwriting; be that through tighter production, triumphant power-pop instrumentation or a new affinity for soaring Brandon Flowers esque hooks.

The third teaser in what we can only assume is a first taste of Rhysic's debut album, 'Together Now' follows suit in masterful fashion. Despite its unmotivated and self-deprecating themes, the track comes loaded with enthusiasm and vigour with its relentless groove and flurry of tangling guitar and synth. And when the band race into a fiery bridge section, Rhys sounds more unstoppable and enigmatic than ever - makes it hard to imagine that someone with that much ferocity could struggle to get anything done.

Speaking about the track, Rhys shares "I wanted to make a song that would really drill into my thick god damn skull, that I need to look after myself and sort my sh*t out. 'Together Now' is as much an aggressive personal mantra, as it is a rock and roll song for the masses".
'Together Now' is out now in all the usual places. Catch Rhysics launching the new single at The Curtin on Saturday October 15th with Polite Skeletons, department. and Babycinno - tickets available
here
.