Music / Premieres
Premiere:
Alien Nosejob - Beatles vs Stones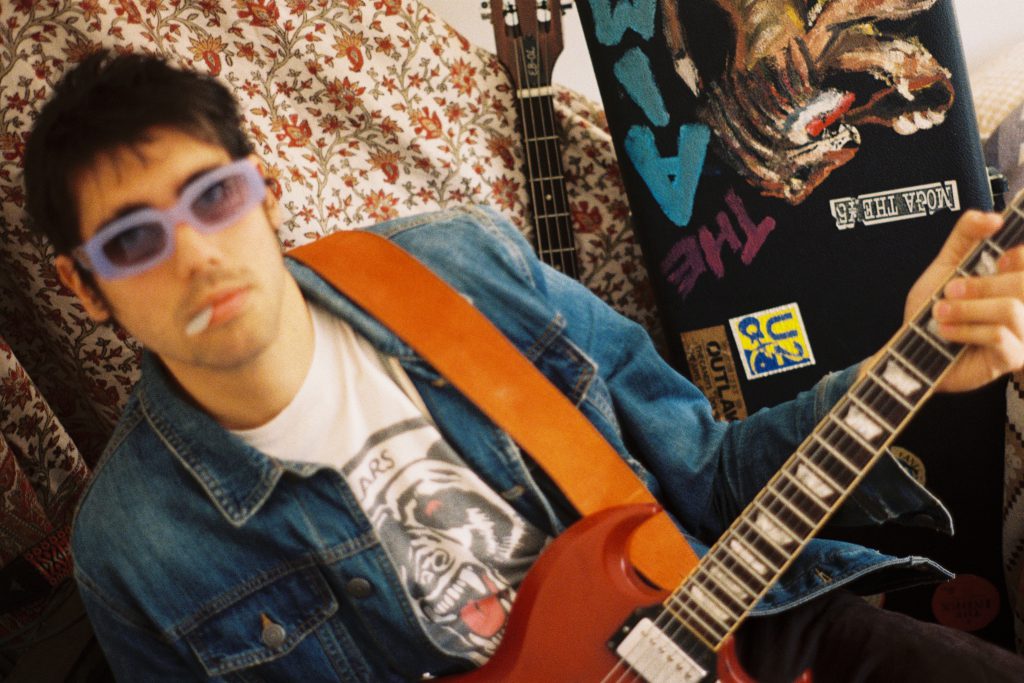 Alien Nosejob is back with a new album in tow, kicking off with the unstoppable 'Beatles vs Stones' - a new tune that gloriously leans into the style of one particular rock 'n' roll heavyweight, while simultaneously sneering at the legacy of two others.
If you've been paying attention, you'll have noticed that it's been nearly a remarkable twelve months since Australia's busiest rocker Jake Robertson has released new music as Alien Nosejob. That said, with his workhorse drive and relentless energy, it shouldn't come as a big surprise that there's a new album coming out before the year wraps.

Announced today through Anti Fade and Total Punk, ANJ's fifth full-length Stained Glass is set to drop on November 25th. Over a string of past releases, Jake has dabbled with 80's hardcore, minimalist disco and warped pop, but on this new album, the press release doesn't beat around the bush: "it sounds like AC/DC!" But where so many other bands have tried and failed to rip off Australia's favourite rockers, it's Jake's seemingly never-ending guitar tricks and his prankster-ish charisma that lets him get away with this one in style.

It doesn't take long for 'Beatles vs Stones' to reveal its cards. After a rolling intro, the track bursts into a thundering tangle of fiery-hot guitars over a stomping backbeat, and as always, Jake's vocals snipe from all angles as he begins to paint a picture of classic rock in the late 60's. It's only by the first chorus that we start to figure out what he's getting at though, as he tell us "eight years in the flash vs 60 years of cash, while other bands just as good wound up in the trash". There's a ripping solo to be had, before we blitz into the song's final moments and towards its perfect punchline; "the argument has no meaning and the notion of it stinks, everybody knows the answer to the question is The Kinks".

Having kicked off the album with a four minute belter heralding the true masters of British pop set to the sounds of the true masters of Australian rock, and with other tracks titled 'Post Punk Posers' and 'RNR Rubbish Bin', we're very excited to see where Stained Glass is going to take us.