Music / Premieres
Premiere:
Carpet Burn -
A Little More / Pencils and Sharpeners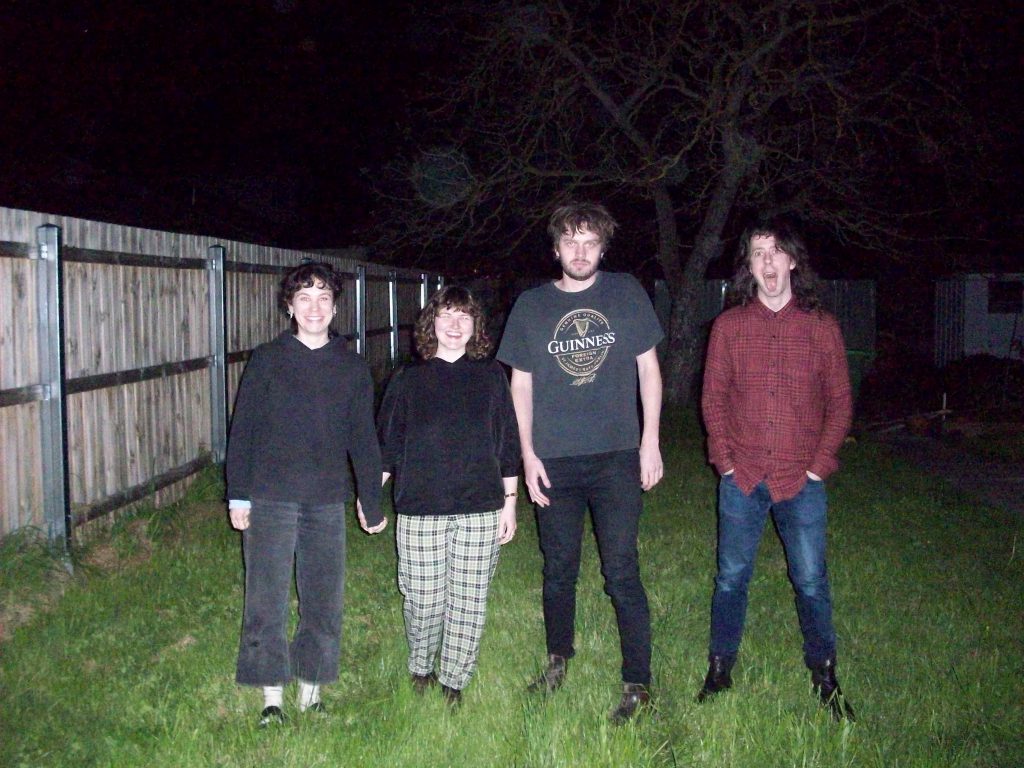 It's hard to believe I know, but Carpet Burn have returned today with new music, 'A Little More' and 'Pencils and Sharpeners', two new tracks that expand upon the zany oddball-pop world they crafted with last year's debut 7".
A year on from the release of their excellent debut 7" I Can't Believe It's Not Carpet Burn, DIY pop powerhouse Carpet Burn are back with two new-ish tracks 'A Little More' and 'Pencils and Sharpeners'. Both tracks were originally recorded alongside the four tunes that made up the debut release, but for whatever reason, were left on the cutting room floor.

That's not to say it's a step down from the first EP. This time around, both tunes come loaded with the same scrappy pop-smarts and lopsided charm that permeated ICBINCB, and if anything, these tracks stretch out a little further, letting Carpet Burn push their sound to its most imaginative and gloriously awkward edges. Aptly being released on a new cassette titled I Can't Believe It's Not The A-Side alongside the original four tracks, it's a much needed CB fix for any Burnies out there feeling a little deprived.

I won't bother explaining each track because Kayley from the band does it far better below.

She tells us, "'A Little More' was the first song that Tam and I ever wrote as 'Carpet Burn' and we got the phrase 'A Little More' from just picking a random book on the shelf and opening to any page. We finished the lyrics taking from I think that same book and from personal experience. Pretty simple song as I'd never played keyboard before... don't remember how to play it though so that shows how far I haven't come. 'Pencils & Sharpeners' is just a fun and silly song Tam and I wrote together when the band was still a two piece. There's nothing much to it just talking about wanting to sleep with someone but maybe it's not the best idea but then you admit hey maybe we are the perfect fit mentally and physically baby."

"I guess the two songs are a pretty true representation of how Carpet Burn changed. The first song we ever wrote we didn't really know what we wanted the band to be like but then as we wrote more songs we knew we wanted to be more silly and not take ourselves too seriously."
'A Little More' and 'Pencils and Sharpeners' are out everywhere today through
Spoilsport Records
, and head to
carpetburnlarping.bandcamp.com
to purchase the new
I Can't Believe It's Not The A-Side
cassette.
You can catch Carpet Burn launching the tape at the Merri Creek Tavern on Monday October 10th with Hearts and Rockets (for free!), or at Spoilsport Records'
"Hey, Have You Heard These Bands Yet?"
label show at the Thornbury Bowls Club on Saturday October 8th - grab a ticket
here
.