Music / Premieres
Premiere:
Phil & The Tiles - Elixir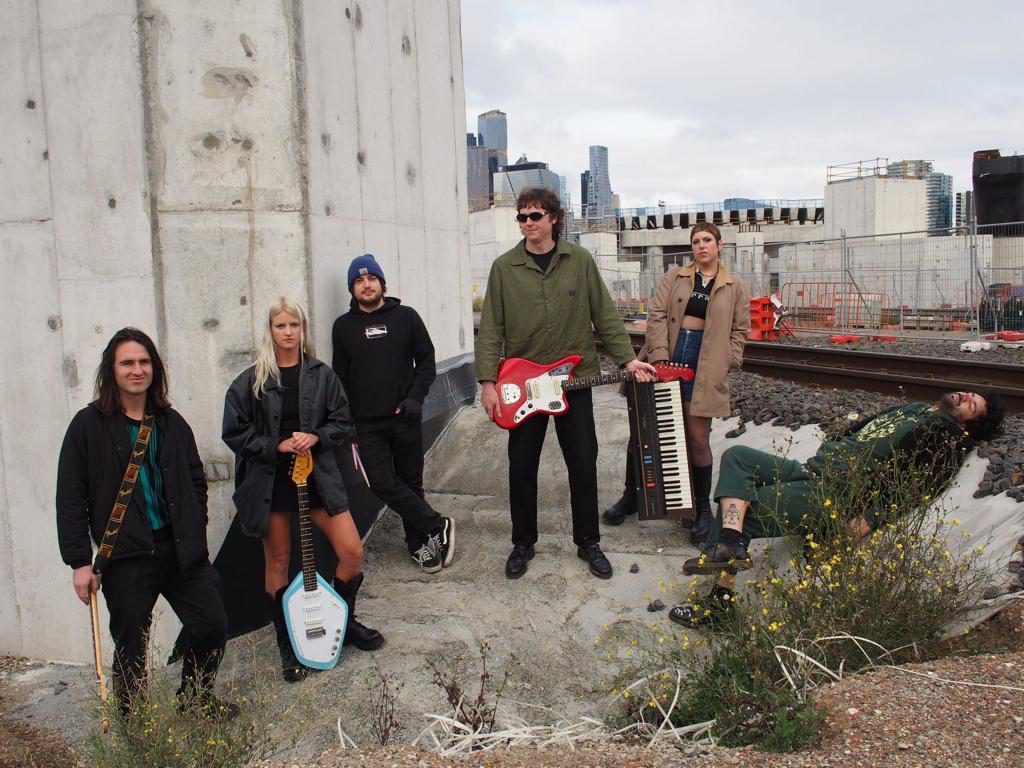 Rising rock 'n' rollers Phil & The Tiles return today with another belter ahead of their forthcoming debut 7" release through Anti Fade, with a rollicking garage-punk slowburn titled 'Elixir'.
Following on from the excellent 'Nun's Dream', which introduced Phil & The Tiles with an oddball amalgamation of grimy guitars, sugary-sweet keys and plenty of rambling, chanted hooks, the six-piece are back today with 'Elixir'. First of all, cool title. This one's a little more of a slowburner, opening up with a steady bassline before strokes of minimal guitar chime and Reef (aka Phil I suppose) clambers in with his ragged and enigmatic vocals, instantly stealing the limelight as his lyrics bounce across the sprawling instrumentation. Over its three minute runtime, 'Elixir' feels like a constant build-up but when the band hit their peak, it plays like a real shot to the system - equally volatile, joyous, and completely explosive.

Speaking about the track, Matt from the band shares "'Elixir' is one of the first songs we wrote together as a band. Reef wrote the intro bassline and the lyrics, and then we all improvised our parts around that. I like the repetition of the song and how it builds up to a big pay off. I don't think Reef always belted out that line towards the end but after jamming it for a while he started really going for it. Playing it to a crowd for the first time at the drain show after a year in and out of lockdowns has definitely been a band highlight for us so far. The song lyrics are pretty self explanatory but the elixir is a secret!"
Phil & The Tiles' self-titled 7" is out on October 28th via
Anti Fade
- head to
phil-and-the-tiles.bandcamp.com
to pre-order the record on yellow or black vinyl. Phil & The Tiles are launching the 7" at The Curtin on Friday November 4th with The Snakes and The Toads - grab a ticket
here
.